You may be thinking to yourself, "Really Tess?!  Make my own sunflower seed butter?!  As if I would go to the hassle to do THAT!!"
Well let me convince you.
This requires no special skills.
It is done in under 10 minutes.
It is more frugal than store bought.
And MOST importantly, the taste?  You simply cannot compare it to anything you'd purchase!!  My kids were lukewarm about sunflower seed butter until I started making my own.  Now, we polish off one batch about once a week.
I have been making my own sunflower seed butter for sometime now.
Peanut butter used to be a staple in our house.  Then my toddler started getting random hives in weird places around his body.  After about a week of this, I finally figured it out: his older sisters had taken to peanut butter toast for the week, and their touches from unwashed hands were causing the hives!
Now, with all peanut butter out of the house (a blood tests confirmed a high IgE to peanuts), we had to find a replacement.  Peanut butter was such an easy form of healthy protein for my picky kids!  Luckily, sunflower seed butter is equally as delicious, and my kids don't notice the difference anymore.   AND now they ask for it all the time!
Storing:  Ours have never lasted too long, but we had one jar out for three weeks, in the pantry with no issues.  The oils in nuts and seeds do go rancid, so store in the fridge if you don't mind it a bit firmer and don't plan on consuming it within a few weeks.
Tools:  I used my 14 Cup Cuisenart Food Processor for this, and my Blend Tec.
Variations: A touch of vanilla and/or cinnamon makes for a special treat!  My kids love to mix in raisins and dip apples in it!
What about you guys, what creative flavor combinations can you think of?  Have you ever tried making your own, what was it like?
UPDATE:  DON'T ADD ANY WATER OR ANY WATER CONTAINING LIQUID TO YOUR NUT BUTTER….IT WILL CAUSE THE CREAMY NUT OR SEED BUTTER TO SEIZE AND CLUMP!!  THE OILS IN THE BUTTER LITERALLY CLUMP TOGETHER AND REPEL THE WATER!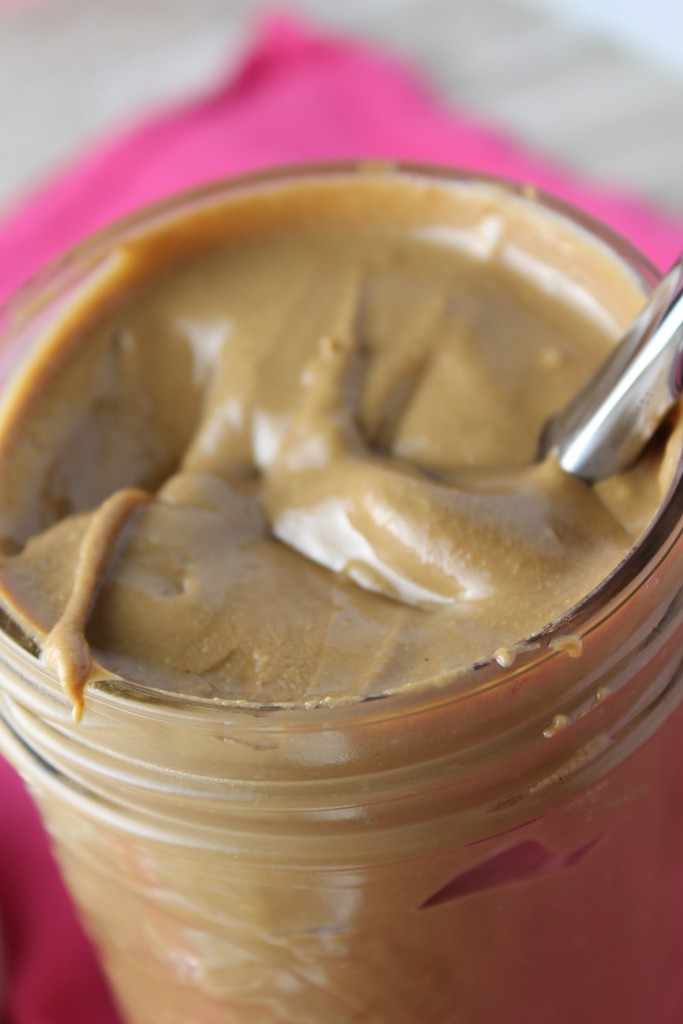 This recipe was shared on: Back 2 School Link Up, Mostly Homemade Monday, Natural Living Monday, Make Your Own Monday, Slightly Indulgent Tuesday, Fat Tuesday, Tasteful Tuesday, Hearth & Soul, Tuesdays Greens, Traditional Tuesdays, GF Tuesday, GF Wednesday, Waste Not Want Not Wednesday, Whole Foods Wednesday, Real Foods Wednesday, Healthy 2Day Wednesday, Frugal Days Sustainable Ways, Wildcrafting Wednesday, Pennywise Platter, Thank Your Body, Simple Lives, Tasty Traditions. Wellness Weekend, Whole Foods Friday,Healthy Vegan Fridays, Simple Meals Friday,