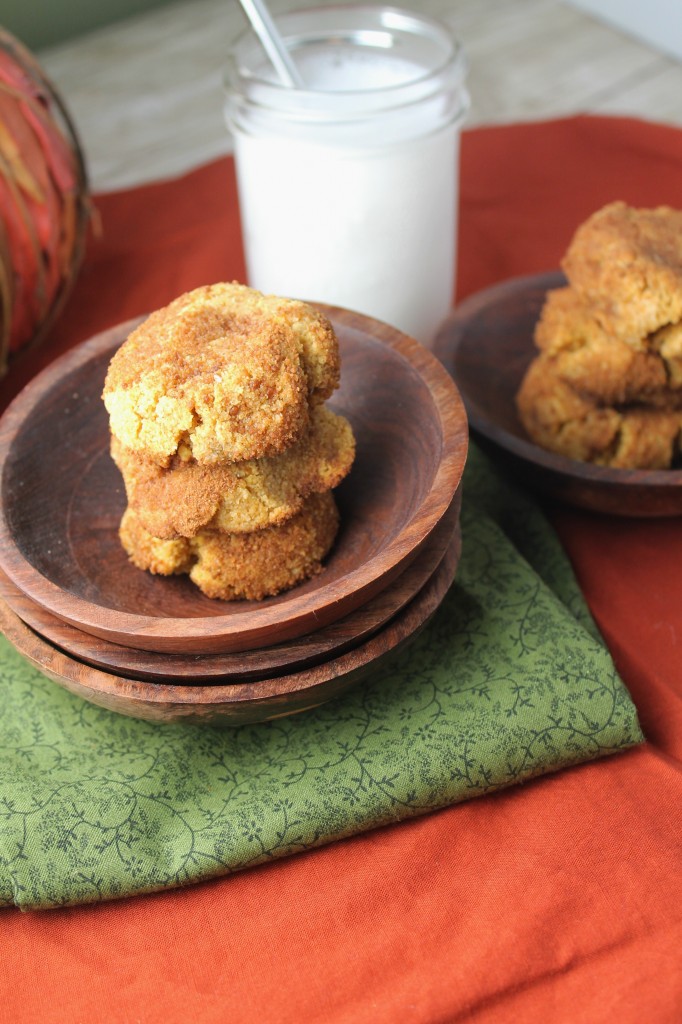 It always a treat finding grain free baked goods that contain no eggs.  It doesn't happen a lot!  My husband and I try and limit our grains, but our little guy can't have any nuts or eggs…so any baked good I make for us is almost never OK for him.  I love how this recipe is a snap to throw together and easily memorized.  With so little sweetener, and all the other wholesome ingredients…this is a treat that doesn't carry a whole ton of guilt.
If you are more of a chocolate chip kind of person, leave off the coating and mix in a handful of chips!
Subtly orange-hued, ultra-moist, and delicately sweet, these cookies are fall treat begging to be made.
These get even more soft as they sit for a day.  Pumpkin and honey (they are humectants) will both do that to baked goods!  I like to store mine in the freezer, but on the counter for a few days works too!
GAPS diet?   Omit palm sugar and use only honey!  Also, leave the psyllium husks out.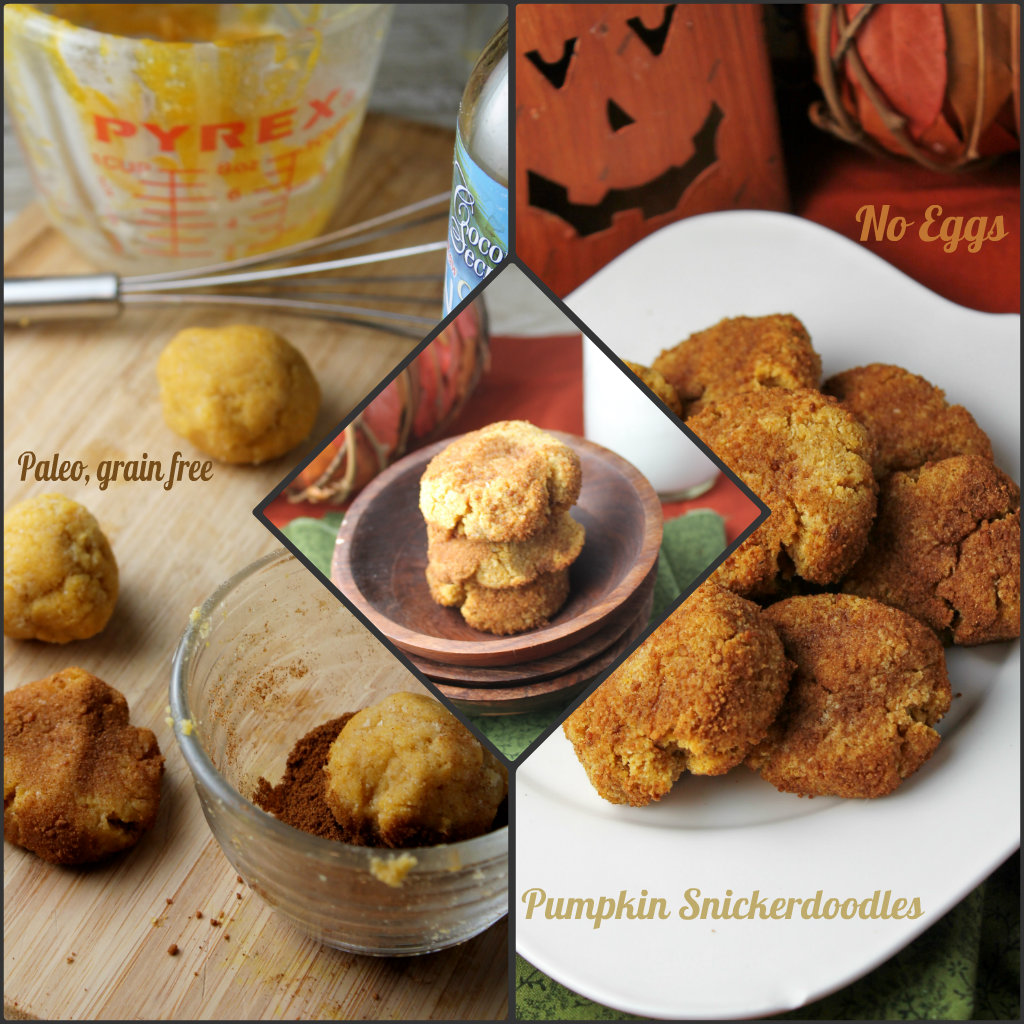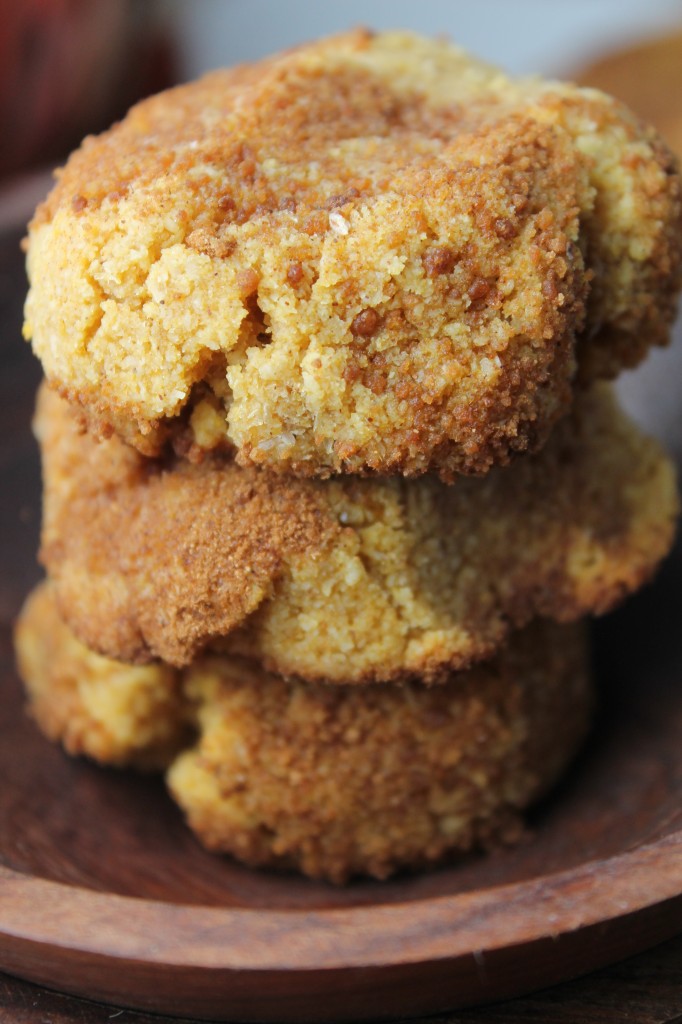 This post was shared with GF Recipe Fix, Fat Tuesday,  Hearth & Soul, Waste Not Want Not,