This post was shared on Go Ahead Honey It's Gluten Free over at And Love It Too.  Sunny's theme this month was Paleo Travel Foods!!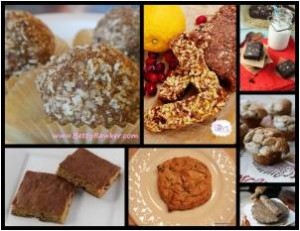 I learned something about my body during my 100% Paleo trial last summer: me and almond flour are not best friends.  While delicious, the super concentrated dose of nuts (about 90 almonds =1 cup almond flour) turned my digestion on its' head.  On top of that, my son's allergies meant anything I made for the rest of us would not work for him most of the time: nuts, seeds, and eggs are out for him.
Egg-free Paleo baking is not normally a very easy task.  Grain free flours of all shades need eggs to work almost always.  But many people who try Paleo and other similar grain-free lifestyles are trying to heal their guts, and that means no eggs too for some!  Thanks goodness for so many resources in the blogging world now…how did we ever live without it before?!
I discovered the original recipe for these brownies in Paleo Indulgences, a great cookbook I have enjoyed by Tammy Credicott.  Her brownies contained both nuts and eggs, so I changed things up so everyone in our family could enjoy these morsels.
And enjoy them we did!  Dense and fudgey, we all loved these!  I recommend that these be stored in the freezer or fridge for best texture.  The get very moist at room temp and we have taken to enjoying them fresh from the oven or still cool!  I have two other brownies, a popular black bean based brownie, and a date sweetened brownie!
INGREDIENT NOTE:  Unsweetened chocolate does not normally have soy lecithin, and a big reason most commercial chocolate is not allergy friendly.  Unsweetened chocolate is a great option for those who don't do soy!
If you would like to look at some additional egg-free Paleo treats, check these out, and 85% of my Paleo/grain free posts are egg free/nut free, so check them out!!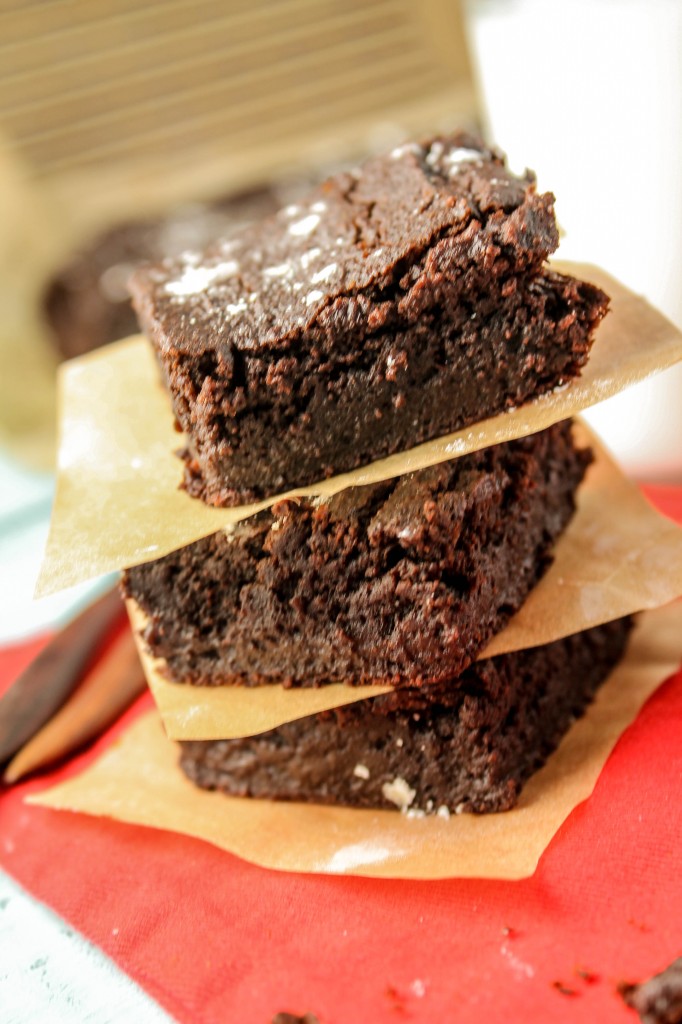 Dense & Fudgey Chocolate Brownies - Paleo, Vegan & Nut Free!
Author:
Tessa the Domestic Diva
Prep time:
Cook time:
Total time:
Ingredients
2 ounces unsweetened chocolate, or any chocolate of choice (regular chocolate will have sweetener)
¼ cup coconut milk (I used So Delicious Unsweetened Coconut Milk)
3 tablespoons coconut oil
½ cup -3/4 cup maple syrup or honey (to taste)
½ cup pumpkin puree
¼ teaspoon sea salt
¼ teaspoon baking soda
¼ cup unsweetened cocoa powder
¼ cup coconut flour
¼ cup tapioca or arrowroot flour
Instructions
Preheat oven to 350 degrees, prepare an 8 x 8 square baking pan.
In a liquid measuring cup or double boiler, melt the unsweetened chocolate, coconut milk, and coconut oil over medium heat. Heat just enough to melt the chocolate, and remove the heat.
Mix in the honey, pumpkin, salt, and baking soda.
Mix in sifted cocoa powder,sifted coconut flour, and tapicoa flour.
Spread mixture evenly into prepared pan.
Bake for 20-25 minutes; when a knife inserted in the middle comes out clean, you know it is done!
Cool completely and cut!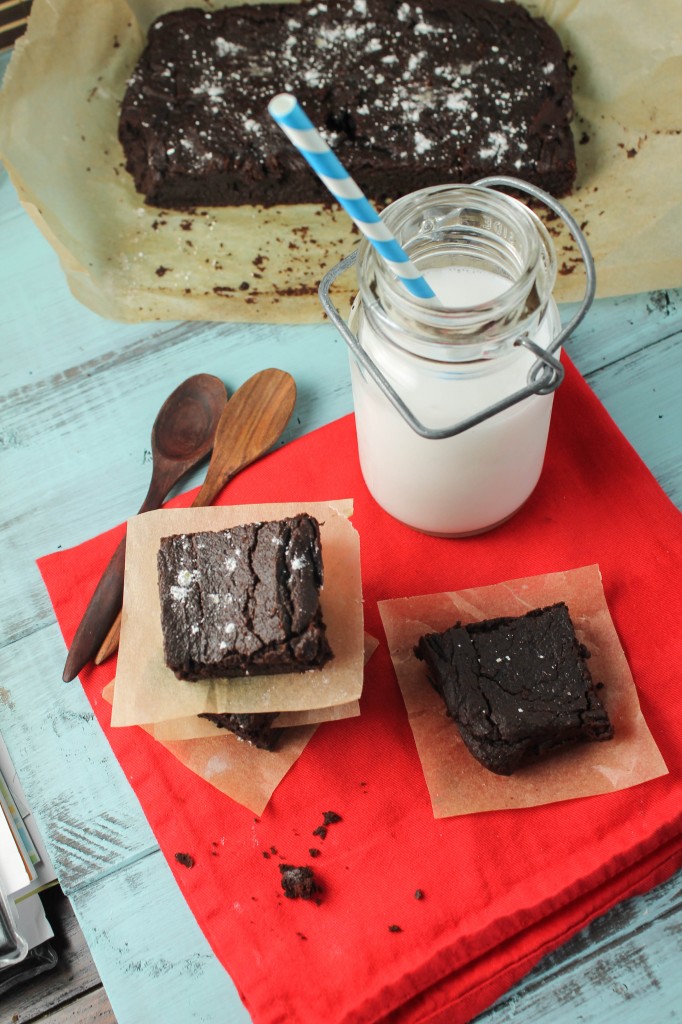 This recipe was shared with GF Recipe Fix,
Any of the links in my posts may be affiliate links. If you click on them and make a purchase, I might make a commission. Your support is much appreciated and pays for the cost of running this free resource!