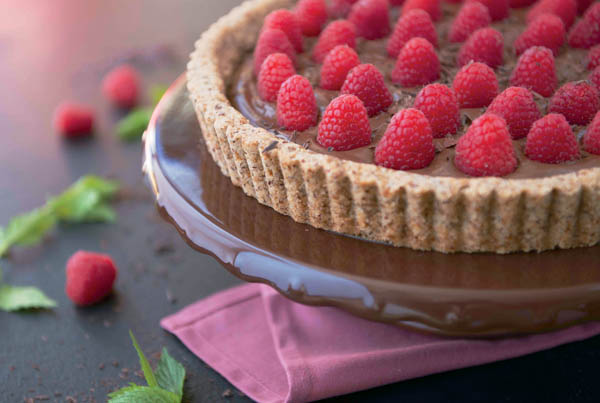 We have another home run folks!!
The Whole Life Nutrition Cookbook, 3rd Edition is out and better than ever!  (To win your own copy, go the bottom!)
It is THE bible of anyone trying to use food to feel well.  If you want to understand our bodies and the effect of food on them, and then back it all up with amazing recipes to keep you fed well: this is your book!
Alissa and Tom have been writing cookbooks for some time, and I own all of their books and always recommend them.  With this cookbook, I definitely see a shift towards more grain-free cooking.  Some old favorites are sprinkled in, and a stunning array of new recipes as well.
There is so much variety in this cookbook.  Beyond the typical cookbook fare, there are whole chapters of cultured foods and beverages that I found SUPER creative and intriguing.  Over 13 different recipe categories to peruse: Get Cultured, Smoothies, Breakfast, Fresh Breads & Muffins, Soup, Fresh Salads & Vegetables, Whole Grains, Vegetarian Main Dishes, Fish/Poultry/Meat, Dressings/Dips/Sauces, Healthy Snacks, Nutritious Desserts, and finally Beverages.  All healthy.  All real.  I am telling you, this book is a BIBLE!!
The first FIVE chapters give you a crash course in gut health and how it pertains to your overall well-being.  Very easy to read, super informative, and well researched.  I would have given anything to have this resource 4 years ago!!
The second FIVE chapters hold your hand through all the new ingredients and how to stock and prepare whole foods.  There is also a great section talking about the benefits and limitations of all the latest food lifestyles (raw, Paleo, vegan, etc).
I have made 9 recipes in this book since receiving it, and have been impressed every time:  Blueberry Almond Muffins (paleo), gluten free sourdough starter, Tom's Fruity Medicine Chest Smoothie (my afternoon pick-me up now!), Buckwheat Pancakes (using fresh ground raw buckwheat groats), Gluten Free Sourdough Bread, Arugula Salad w/ Lime Vinaigrette, Roasted Chicken w/ Garlic & Herbs, Chewy Chocolate Chip Cookies, Cashew Milk.
There are countless others to try!
There lots of beautiful pictures too!  If I could change only one thing about this book, I would have all the stunning photography right along with the recipe…they are a feast for the eyes!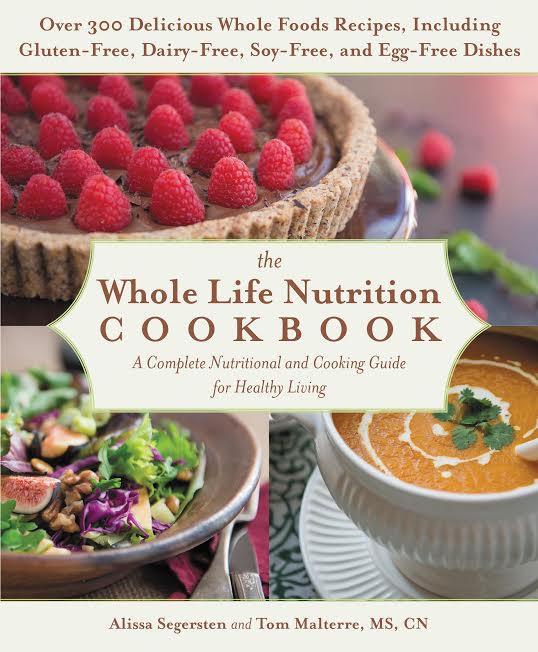 Excerpted from the book THE WHOLE LIFE NUTRITION COOKBOOK by Alissa Segersten and Tom Malterre, MS, CN.  © 2014 by Alissa Segersten and Tom Malterre, MS, CN.  Reprinted by permission of Grand Central Life & Style.  All rights reserved.
Want to win your own copy?  Click the Rafflecopter link!!  (I didn't notice it was wonky until too late, sorry!)
This post was shared on  Natural Living Monday, Mostly Homemade Monday,  Fat Tuesday, Tuesday Talent SHow, Totally Talented Tuesdays, Tasty Tuesdays,  Hearth & Soul, Gluten Free Wednesdays, Waste Not Want Not,Real Food Wednesday, Wellness Wednesdays,  Full Plate Thursday,  Simple Lives Thursday,  Pennywise Platter, Whole Foods Friday,  GF Friday,  Pure Ella Baby Shower, , Fight Back Friday, Simple Meals Friday, Savouring Saturday,
Any of the links in my posts may be affiliate links. If you click on them and make a purchase, I might make a commission. Your support is much appreciated and pays for the cost of running this free resource!