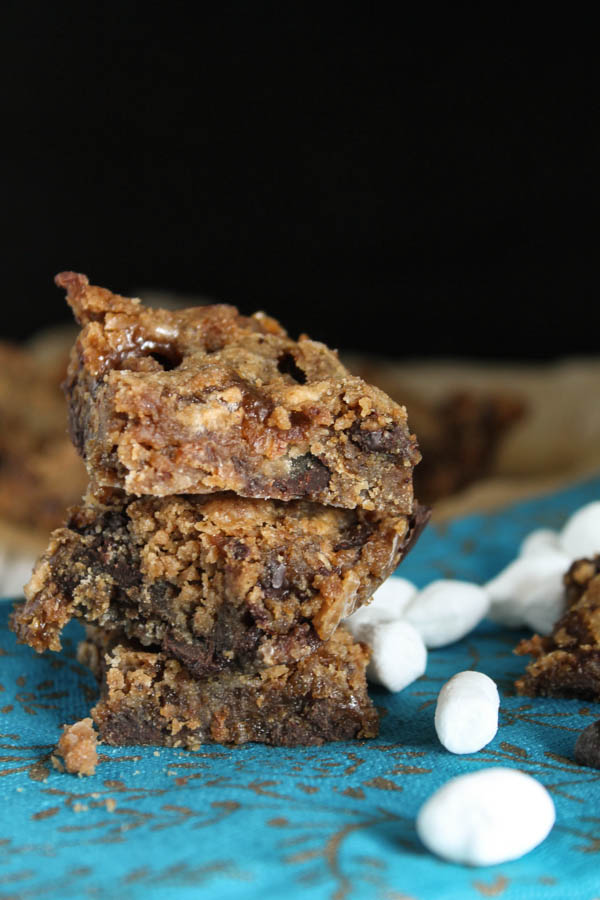 Here is a recipe I am very excited to share with you!
We eat pretty healthy around here, and since cutting out refined sugars….our sweet threshold has definitely gone down.  It was a gradual process…and really I don't notice except for when I recreate recipes that used to use 1 1/2 cup-2 cups sugar and now I use a cup or less…almost always split with some stevia.
That is a big difference in sweetness…and conventional desserts are often way too sweet for me now…crazy how tastebuds adapt!
These were a fun bar to recreate for the kiddos…not to be super healthy…but as a  yummy treat with real foods.
Oooey, gooey fudgey goodness…a perfect blondie texture for this family!  The graham crackers and marshmallows are optional, but they added great depth and fun to the recipe.  The chewiness of the caramelized marshmallows is really great!
We used Elyon brand of mini marshmallows for this.  No corn ingredients just: sugar, tapioca syrup, water, kosher fish gelatin, tapioca starch, natural vanilla flavors.  They also have vegan version! I sometimes make my own marshmallows too…my own recipe, or a honey-sweetened version.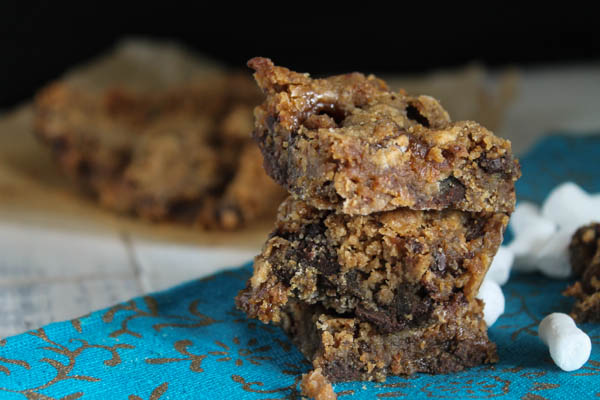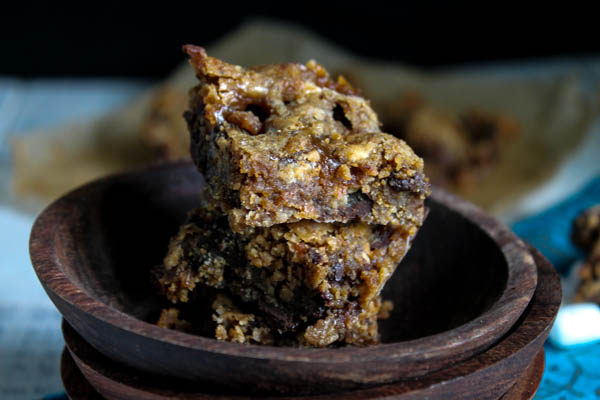 This post was shared with: GF & DIY Tuesdays, Hearth & SOul, Fat Tuesday, Waste Not Want Not, GF Wednesdays, Wonderful Wednesdays,
Any of the links in my posts may be affiliate links. If you click on them and make a purchase, I might make a commission. Your support is much appreciated and pays for the cost of running this free resource!