Is it possible to make a homemade natural carpet fresh that is totally natural? You bet!! And it could not be any easier!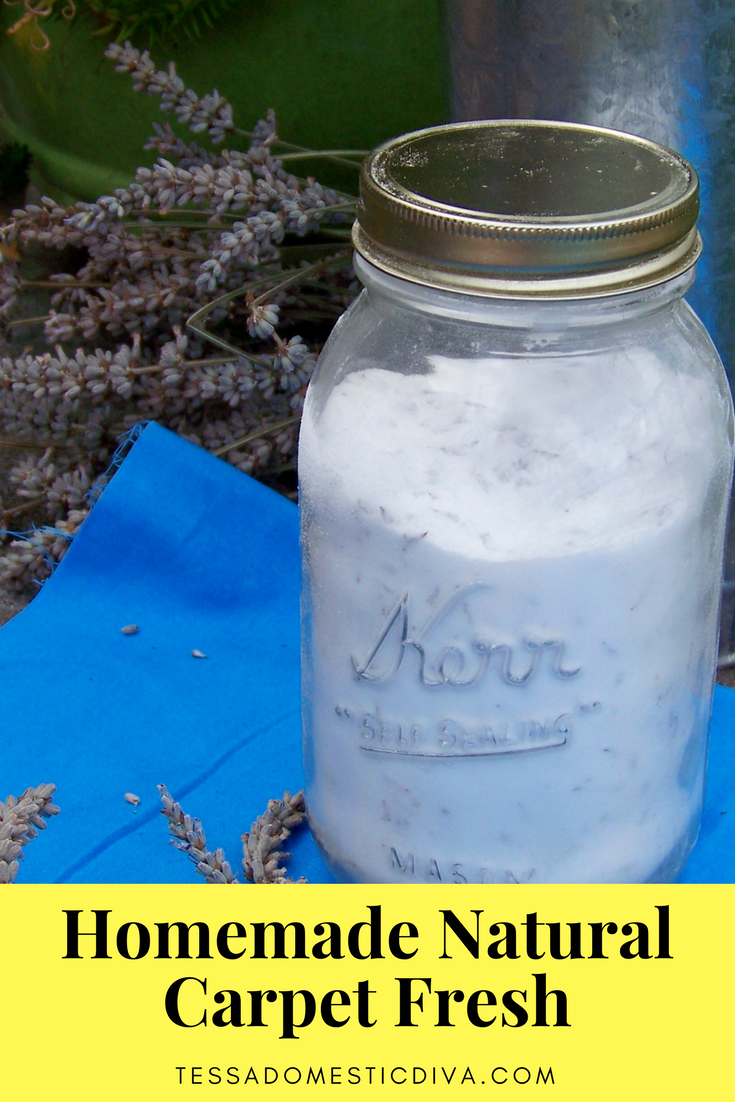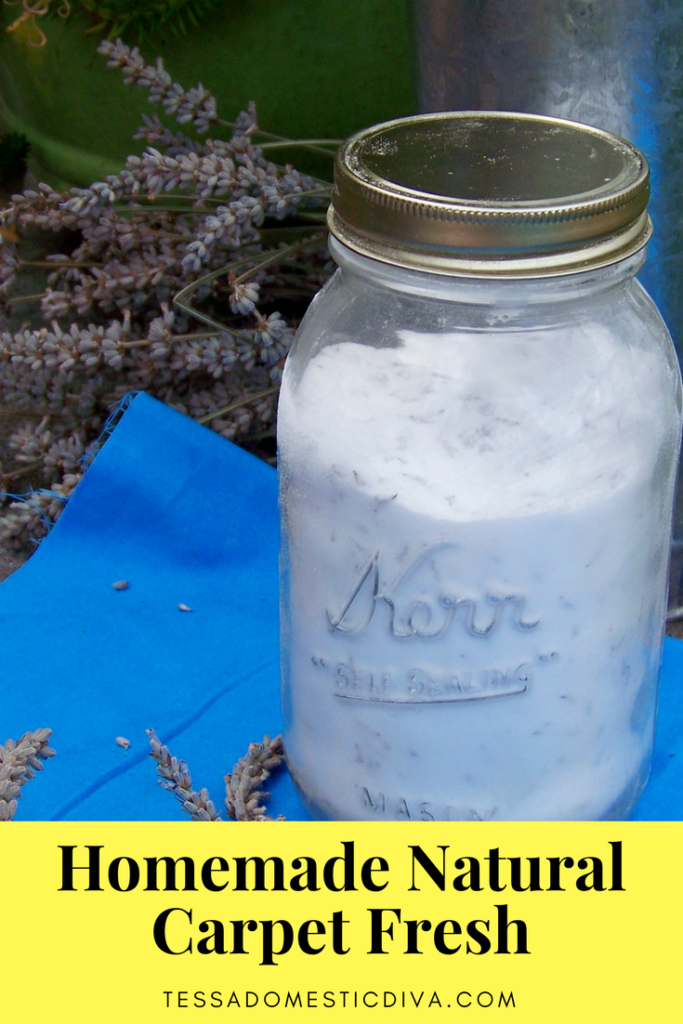 I have a confession to make. I love smelly things.
Like a crack addict, I could sniff fabric softener sheets behind closed doors. Smelly candles? Sign me up! I can't stand body perfumes and scented lotions however, so go figure?!
Here's the problem….all those lovely smells come with a hefty price tag: artificial fragrances are NOT good for our body's chemistry.
Problems with artificial fragrances, shall I list some biggies?!
Artificial fragrances are

loaded

with chemicals and most are petroleum based. These can wreak havoc on sensitive body systems!
Lots of artificial fragrances contain a carcinogen "Phthalates," a chemical known to disrupt the endocrine system. It is even banned in EU, but of course still allowed here in the US….grrrr.
All these chemicals are an extreme skin irritant and put stress on already over-taxed bodies! They can make our allergies THAT much worse! In this house, that is no bueno.
Here is a great article that is succinct and helpful, 'The Dangers of Artificial Fragrance.'
What to do when your carpet stinks: the natural solution!! Kids, pets, oh my!!
All this besides…raising a family can provide for a lot of….well…. stink!
I prefer my space smell fresh and inviting! But dirty diapers, a hundred pound dog, and any other myriad of stinky things in our house work to combat that ideal.
When I turn the vacuum on with a bag partially full, I start to smell dog! (BTW, everyone has always told us that we have no dog smell in our house…but the vacuum is a unique beast! It is possible our friends and family just don't want to hurt our feelings too..(:
So how do you help deodorize your house without compromising your health?
I have been using baking soda for so many uses around the house for so long, I am not sure why it took me so long to brainstorm this use.
But one day, when the smell of dog was wafting to my nostrils from our vacuum yet again, I had to act! Baking soda is a natural deodorizer, so I knew it could do well inside the vacuum bag. But I also wanted a fresh room smell – enter essential oils!
Essential oils for deodorizing:
I use high quality therapeutic grade essential oils in my home. Since these bad boy are SO concentrated, it is important to have very clean, therapeutic grade oils that will cause no harm. Some of my favorites:

DIY natural carpet fresh uses:
Sprinkle on you CARPET, let stand, and vacuum as you normally would.
Deodorize your VACUUM by simply sucking some of the mixture up and into the bag. Every time you turn it on, you will get a lovely whiff!
Stinky GARBAGE PAIL? Sprinkle some in for some instant freshness, and leave it there to absorb more odors!
Although I do not use it for this, this would make a great ABRASIVE CLEANER for bathtubs and sinks too!
How about you? How do you like to freshen up your house?
This is not so much a recipe or formula, as just an idea. Here is what you need:
Homemade Carpet Fresh Recipe:
If you try this magical deodorizer, be sure to come back and let me know what you think in a comment below!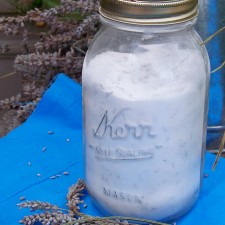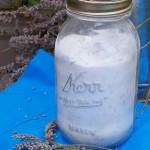 Homemade, Eco Carpet Fresh/Deodorizer
Ingredients
Baking soda: I buy a large bag at my local Costco for under $5.

Essential oils of your preference

orange, lemon, peppermint, and lavender are my favorites. But I bet pine, eucalyptus, and cinnamon would all be great too.

Smelly herbs: It's not necessary

but I grow my own lavender and rosemary, and have also used cinnamon powder as I have them available.
Instructions
I pour a bit of soda into a quart size mason jar, then use a few drops of preferred essential oil, followed by more soda, then repeat. How much essential oil you use is totally dependent upon your own nose: mine likes it pretty strong! 20 drops total should be plenty!

I give it a thorough shake and store in a closed mason jar within my cleaning caddy, ready to go!