I finally nailed it!  It took three very different attempts…but I have finally perfected a basic stuffing to put on the Thanksgiving table (this is for YOU sister dear!)!
Let me first share that I am not a huge connoisseur of stuffing…it was always Stove Top growing up…and, well…I just didn't get too excited about it.  I never realized fresh stuffing tastes SO much better!  I had found a recipe from the 1950's that had kale, Italian sausage, and Parmesan…it was really a knock-out stuffing.
But to recreate a gluten-free version…I wanted to keep it simple to start and then add in fun goodies later.
So if you like sweet-tart varieties, I am sure this could be adapted to have diced tart apples or cranberries.  If you like meaty versions, ground -up sausage would be good.  If cheesy fits your bill (and your body's!) then add some Parmesan or Pecorino Romano.
For today, be happy with this crowd-pleasing version and look forward to all the creative things you can do if that is what you wish.
What way do you like YOUR stuffing?
INGREDIENT NOTE: I chose to use weight for the bread as every gluten free bread weighs differently.  Some people have homemade bread, and  I figured this was the best way to get the most consistent results.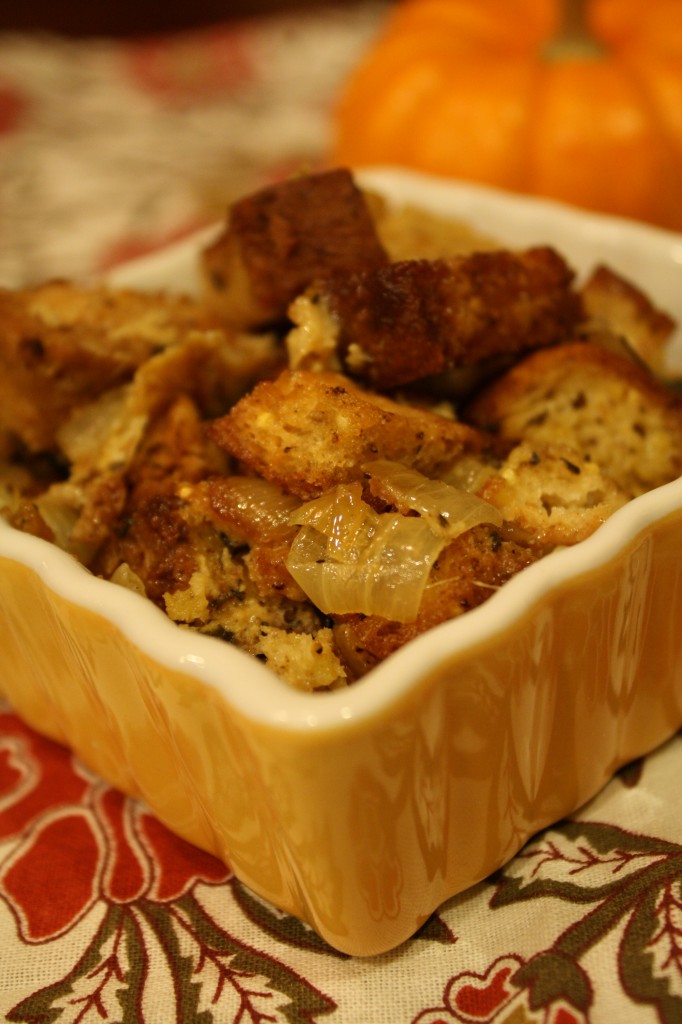 This recipe was shared with Lets Get Real Fridays, GF Fridays, Real Food Fridays, Natural Family Fridays, Savoring Saturdays, Totally Talented Tuesdays, Fat Tuesdays, Tasty Tuesdays, Hearth & Soul, GF Wednesday,