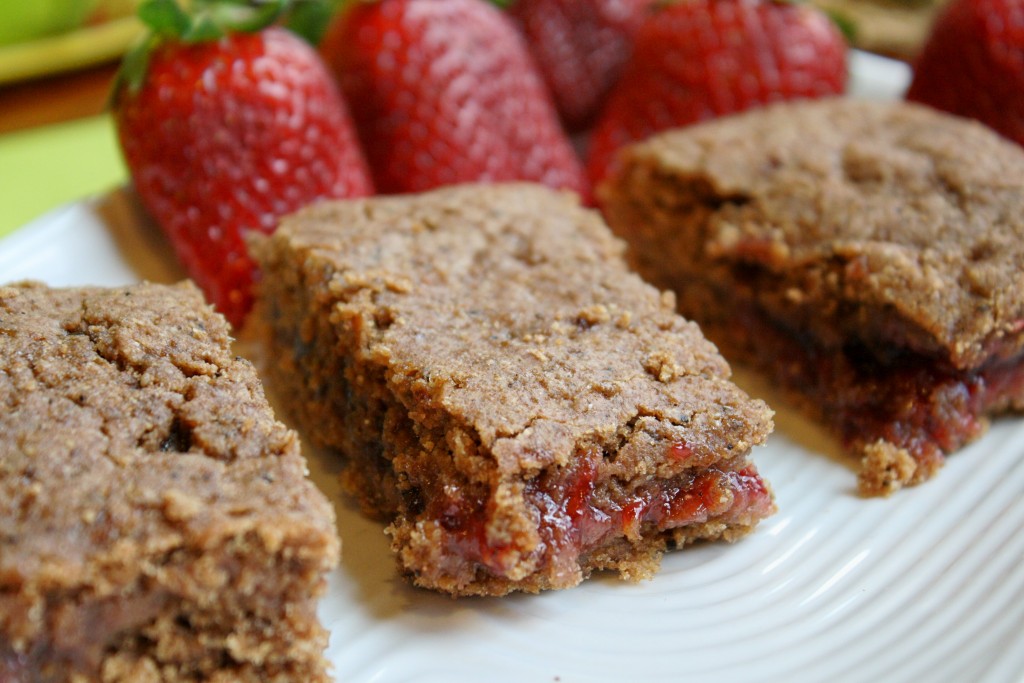 My kids have always loved cereal bars. I never got it…they were too sweet for me.  When we had to go gluten free, the options out there for this breakfast staple were pretty dismal.  Not only were they atrociously expensive, they left more than a little to be desired.  My kids couldn't even go through a box: I couldn't blame them.
But now I have something better to give them, and YOU do too!  Meet the quintessential cereal bar with no weird ingredients, wholesome nutrients, and allergen free goodness!
This one took a lot tries to get it right, I hope you think they're worth it!  Woot woot!!
INGREDIENT NOTE: Make your oat flour by whirring rolled oats in a coffee grinder, it's easy and works great!
EXTRA DOUGH?  I use this same dough to make my gluten free and vegan emapañadas!!
Yield: One 8 x 8 pan
Healthy Homemade Fruit Cereal Bars - Gluten Free & Vegan
Prep time:
Cook time:
Total time:
Ingredients
Dry:
1 cup gluten free oat flour
1 cup teff flour (or more oat or brown rice flour) If you can do gluten, I imagine spelt, and whole wheat pastry flour would work great!
1 teaspoon baking powder
½ teaspoon salt
½ cup palm sugar (or other granulated sugar)
2 tablespoons chia meal or flax meal
Wet:
½ cup apple sauce
¼ cup melted coconut oil (or other oil)
2 teaspoons vanilla
Filling:
¼-1/2 cup favorite jelly (I used my own homemade honey sweetened strawberry jam). If your jelly is very thin like some low sugar jelly's are, it is ok to add a couple of tablespoons of tapioca flour or arrowroot starch to thicken it up!
OR:
Alternative: Simmer on a stove 12 ounces frozen blueberries (or other favorite frozen fruit), 2 tablespoons sweetener of choice, 3 tablespoons tapioca or arrowroot starch. I also added a few drops of stevia to taste, this will greatly depend on the fruit you are using! Once cooked through and thick, puree with an immersion blender for texture-averse kiddos!
Instructions
Preheat oven to 350 degrees.
Whisk the dry ingredients together in a medium bowl.
In a liquid measuring cup, whisk the wet ingredients. Pour into the dry mix and blend until a soft dough is formed. You may add a couple tablespoons milk if it is necessary. Divide the dough in half.
Grease an 8 x 8 pan or line with parchment paper.
Place half the dough on a piece of parchment, place another piece of parchment over the top, and roll it out into a rough 8 x 8 square (the dough should be too wet to roll without the parchment on top. I have used plastic wrap, waxed paper, and a Silpat for this job too with success, just be sure you don't try and bake the plastic wrap or waxed paper!) Invert the rolled dough into the pan, pressing and smooshing until the bottom crust is dispersed. Gently remove the parchment. Spread your filling evenly over the bottom crust. Roll out the top crust in the same manner, and flip over onto the top of the filling. Press and smoosh with the parchment in place and then remove when you are happy! I have also just moved pieces of the dough and overlapped pieces as a top crust...works great too!
Bake for 20-25 minutes until the center is set.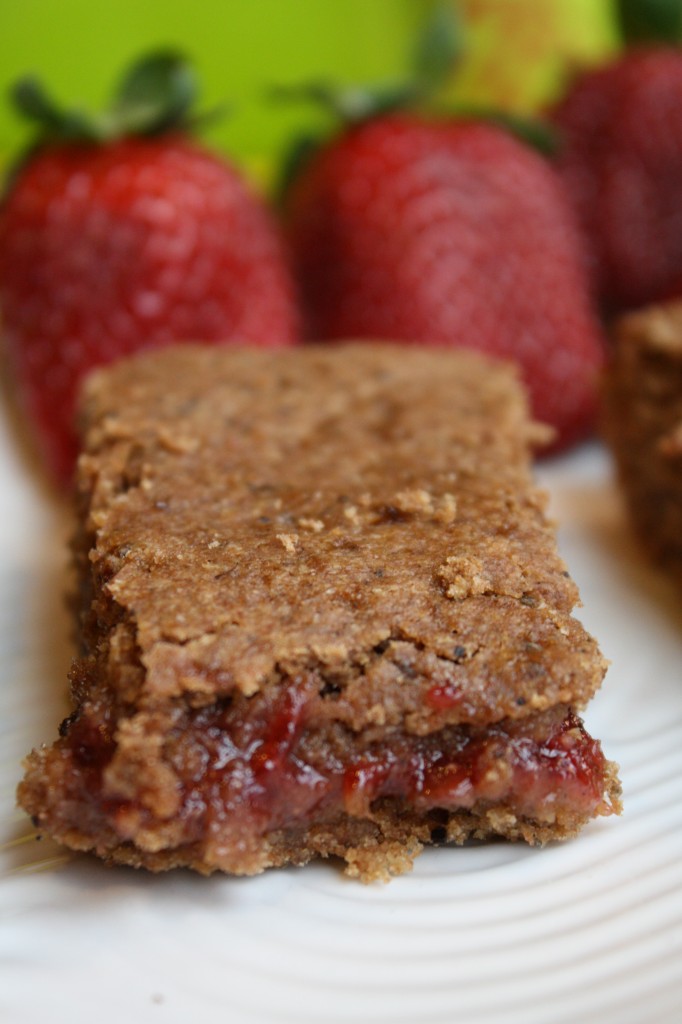 This post was shared on Mostly Homemade Mondays, Hearth & Soul, Fat Tuesday, Totally Talented Tuesday, GF Wednesday, Waste Not Want Not, Real Food Wednesdays, Pennywise Platters, GF Fridays, Real Foods Friday, Let's Get Real, Natural Family Fridays,

Any of the links in my posts may be affiliate links. If you click on them and make a purchase, I might make a commission. Your support is much appreciated and pays for the cost of running this free resource!