My kids have always loved cereal bars. I never got it…they were too sweet for me.  When we had to go gluten free, the options out there for this breakfast staple were pretty dismal.  Not only were they atrociously expensive, they left more than a little to be desired.  My kids couldn't even go through a box: I couldn't blame them.
But now I have something better to give them, and YOU do too!  Meet the quintessential cereal bar with no weird ingredients, wholesome nutrients, and allergen free goodness!
This one took a lot tries to get it right, I hope you think they're worth it!  Woot woot!!
INGREDIENT NOTE: Make your oat flour by whirring rolled oats in a coffee grinder, it's easy and works great!
Yield: One 8 x 8 pan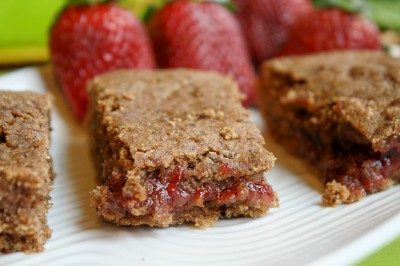 This post was shared on Mostly Homemade Mondays, Hearth & Soul, Fat Tuesday, Totally Talented Tuesday, GF Wednesday, Waste Not Want Not, Real Food Wednesdays, Pennywise Platters, GF Fridays, Real Foods Friday, Let's Get Real, Natural Family Fridays,