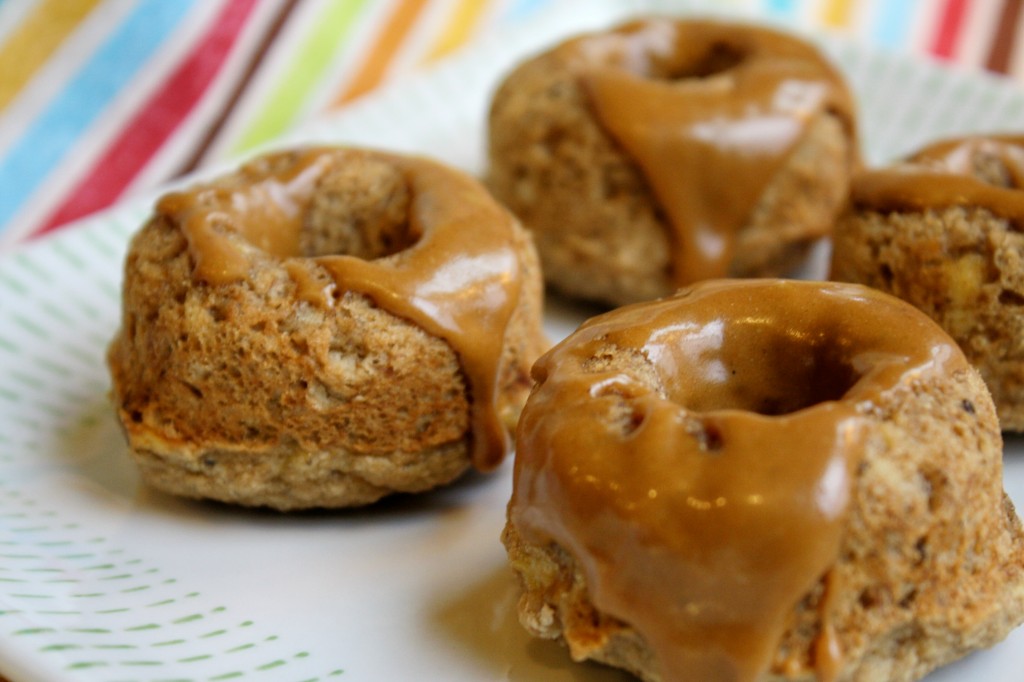 I used powdered palm sugar to make this glaze, my kids thought it was caramel!
I was totally inspired by one of our submissions to Allergy Free Wednesdays.  I knew my kids would love the recipe, I just had to make it work for everyone.  We were all thrilled with the results….moist banana donuts with no starches, no gums, and totally nourishing for your body.  That puts this recipe well into my happy court, thank you Gluten Free Gidget for your lovely idea, her original recipe can be seen here. 
You might also like my other two donut recipes, Pumpkin Donuts, and Cake Donuts.
Makes about 24 mini donuts @ 48 calories, 2.3 g fat, 7 g carbs, 1 g fiber, 2.3 g sugar, 1.1 g protein (this info is based on using half stevia and no frosting)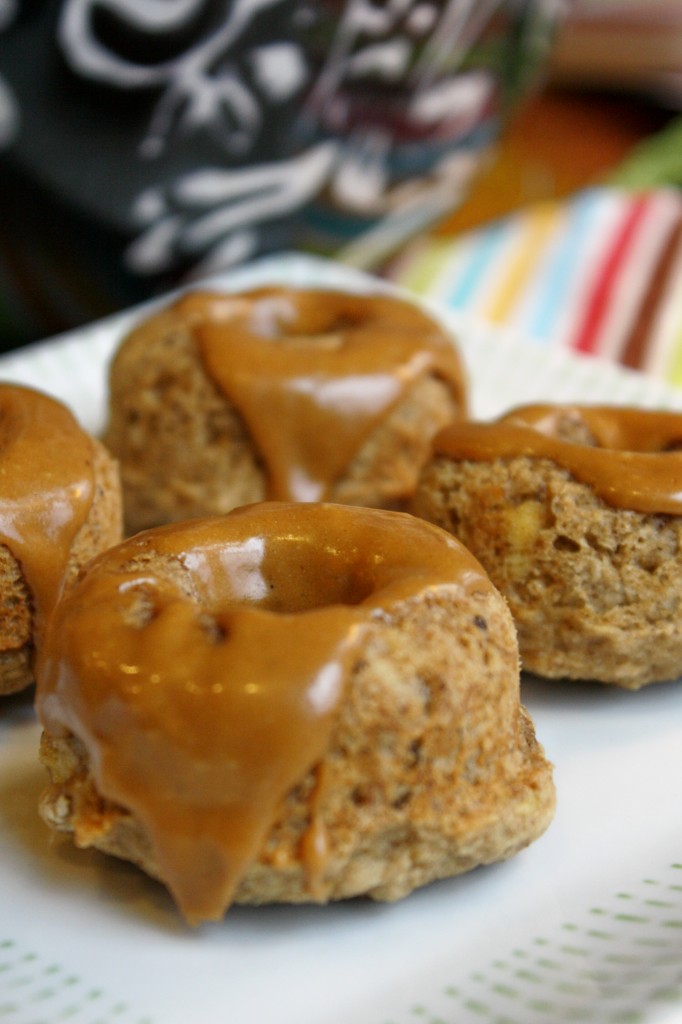 NEED A DONUT PAN? – I purchased a donut pan for $12 on amazon
NO DONUT PAN< NO PROBLEM!   Refer to this post on how to free form donuts when you do not have a donut pan.  If you do this method, you will need to add additional flour to thicken, start with about 1/4 to 1/2 cup).
FROSTING?  Eat as is, or glaze with this frosting.

Wholesome Banana Donuts - Gluten Free & Vegan
Prep time:
Cook time:
Total time:
Ingredients
Wet Ingredients:
1 tablespoon chia meal or flax meal
3 tablespoons warm water
3 tablespoons milk of choice
2 over-ripe bananas (lots of brown spots), mashed
3 tablespoons melted coconut oil (or other oil of choice)
¼ cup palm sugar (or other granulated sugar of choice) I replace half with ¼+ teaspoon liquid stevia
2 teaspoons vanilla
2 teaspoons cinnamon (optional)
Dry Ingredients:
1 cup oat flour (whir your own rolled oats in a spice grinder)
1½ teaspoons baking powder
½ teaspoon salt
Instructions
Preheat the oven to 350 degrees.
In a mixing bowl, place the meal and warm water, stirring.
Let gel for a minute.
Stir in the rest of the 'wet' ingredients.
Sprinkle the dry ingredients on top, and whisk in.
Grease a donut pan.
Fill the tins ¾ the way, and bake in the oven for 8-10 minutes (for mini donuts) until just set. If you are using a large donut pan w/ 6 donuts shapes, you will need to bake an additional 3-4 minutes.
Eat as is, or check out my link above for a frosting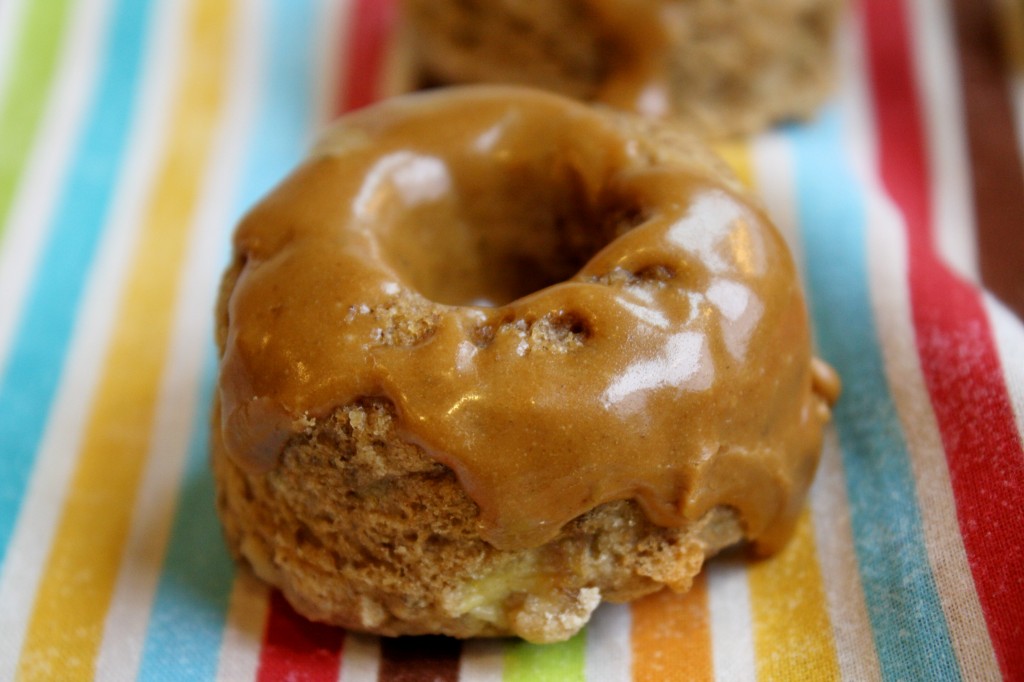 This recipe was shared on Foodie Friday