Here we have a grain free, sugar-free, gluten-free, dairy-free….well pretty much free of everything except eggs and nuts (sunflower seeds and chia eggs take care of THAT too!).
I have made different variations of these multiple times, and I always have them in the oven in under 5 minutes.
I was immediately drawn to this recipe for its simplicity and it's healthy ingredients, and I think you will be too!
Of course it earned even more points because I knew I could use my Blendtec, which I've been using obsessively since acquiring it!  LOVE that machine!
These are the cutest little darn things…give em go, a great kid snack!  Not too sweet, so increase the stevia if you feel necessary, but everyone of the kids I taste-tested these on loved them as is!
If you decide to add chocolate chips, I recommenced Enjoy Life's new amazing dark chocolate chip, they are in the red bag!
Thank you goes to The Sweet Spot for the inspiration here!
INGREDIENT NOTES:
Makes about 24 mini muffins @ 78 calories, 3.3g of protein (variable on nut butter you choose),1.3 g sugar (using stevia), 5.1 g carbs, and 5.1 g fat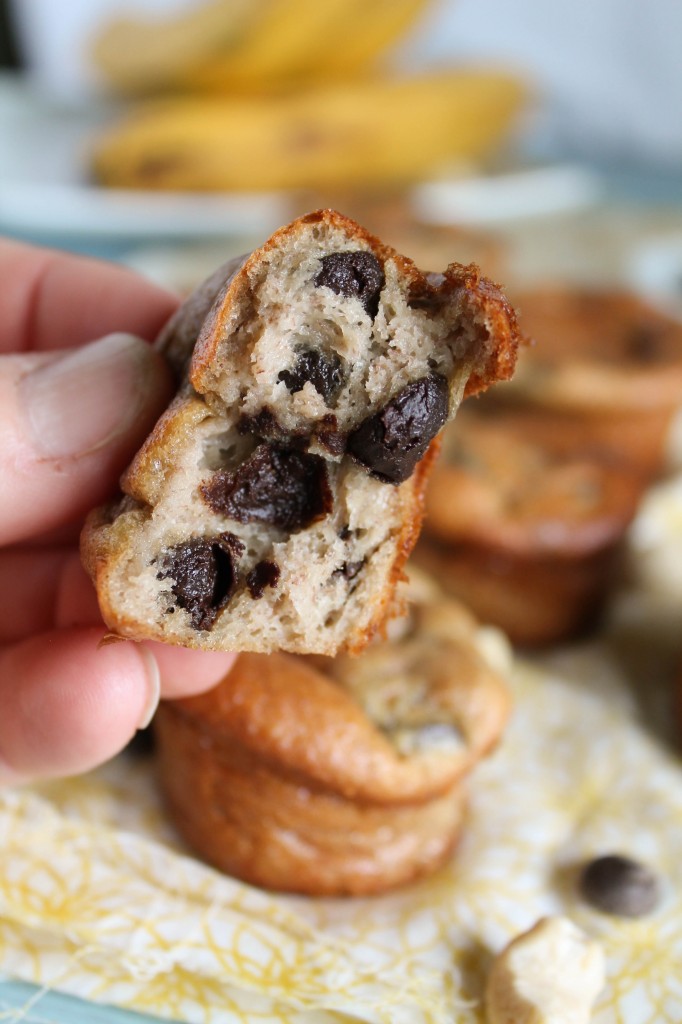 Want some more healthy recipes to try?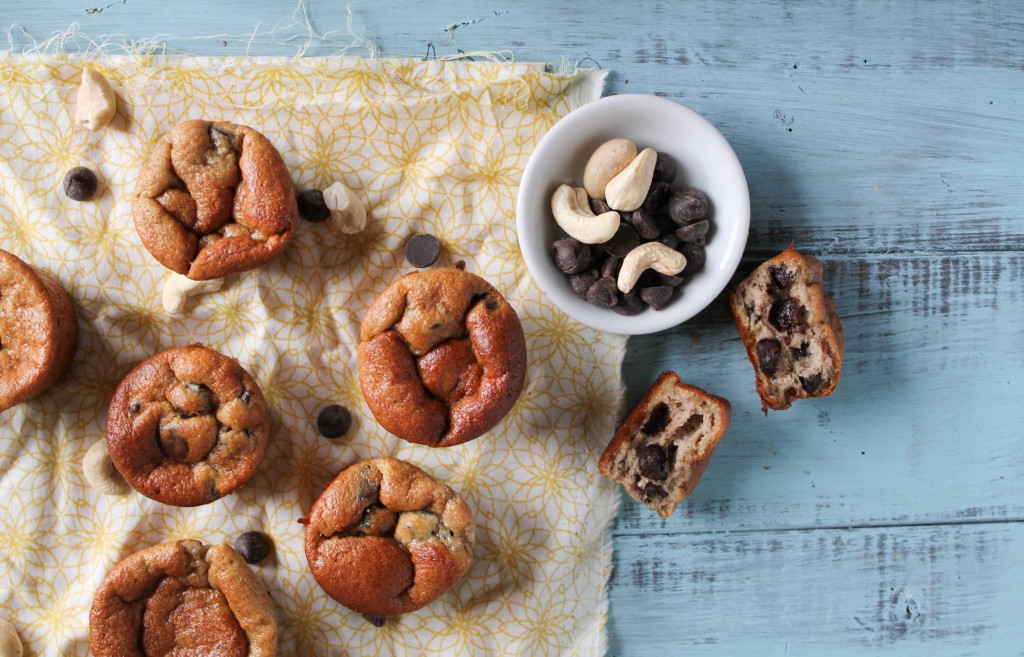 This recipe was shared on My Meatless Mondays, Make Your Own Monday, Natural Living Mondays, Slightly Indulgent Tuesday, Tasteful Tuesday, Fat Tuesday, Hearth & Soul, Traditional Tuesdays, Eco Kids Tuesday, GF Wednesday, Seasonal Celebration Wednesday, Healthy 2Day Wednesday, Real Food Wednesday, Whole Foods Wednesday, Wildcrafting Wednesday, Wheat Free Wednesday, Full Plate Thursday, Thank Your Body Thursday, Tasty Traditions,Simple Lives Thursday, Pennywise Platter,Wellness Weekend, Fight Back Friday, Fresh Bites Friday, Whole Foods Friday. GF Friday,Healthy Vegan Fridays, Simple Meals Friday,Made From Scratch Monday. Virtual Whole Foods Potluck,
Any of the links in my posts may be affiliate links. If you click on them and make a purchase, I might make a commission. Your support is much appreciated and pays for the cost of running this free resource!