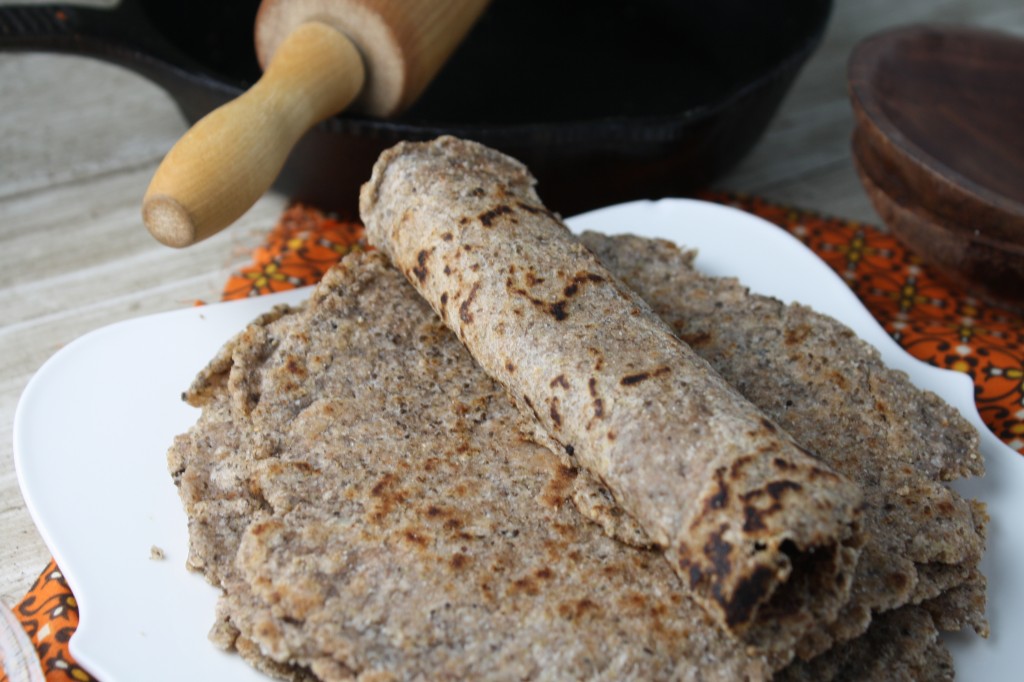 This post was shared on Go Ahead Honey It's Gluten Free over at And Love It Too.  Sunny's theme this month was Paleo Travel Foods!!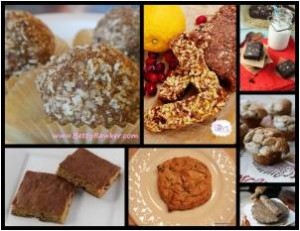 This was a hard one for me.  I already had my favorite flour tortilla…which in and of itself took FOREVER to find!  GF flour tortillas are not all created equal, and most I tried left a lot to be desired.  The only problem with my favorite recipe?  It has a very distinct bean flavor delicious in savory items, but not quite right for other applications.  SO I set out to create a flour tortilla that was more like a whole wheat flour tortilla than anything else.  It needed to be soft and pliable, as well as nutritious!  After more failed attempts than I care to admit….I am SO happy to be sharing this recipe with you!
I started with the recipe from Lexie's Kitchen, and went to work. I had to replace the Bob's All-Purpose GF Blend.  I tried loads of combinations, but while tasty…the tortillas were lacking the pliability I was looking for.  So I used a bit of science.  Using my new and improved "Baking Tips & Subs" page, I referred to the nutritional comparison list to pick some flours that matched the protein found in Bob's all-purpose: 6 g per 1/4 cup serving.  I had an instinct that this was my issue, as bean flours are one of the unique "heavy" protein flours I talk about on my tips page.
Since my very first successful creation, I have played with this recipe to make it nut free, and then even grain free with success!  So now it is a perfect wrap for SO many people with special diets!
Without further ado, here a a wrap, perfect for those sweet wrap ideas I have coming up tomorrow in the series, or anytime you want a wholegrain gf flour tortilla!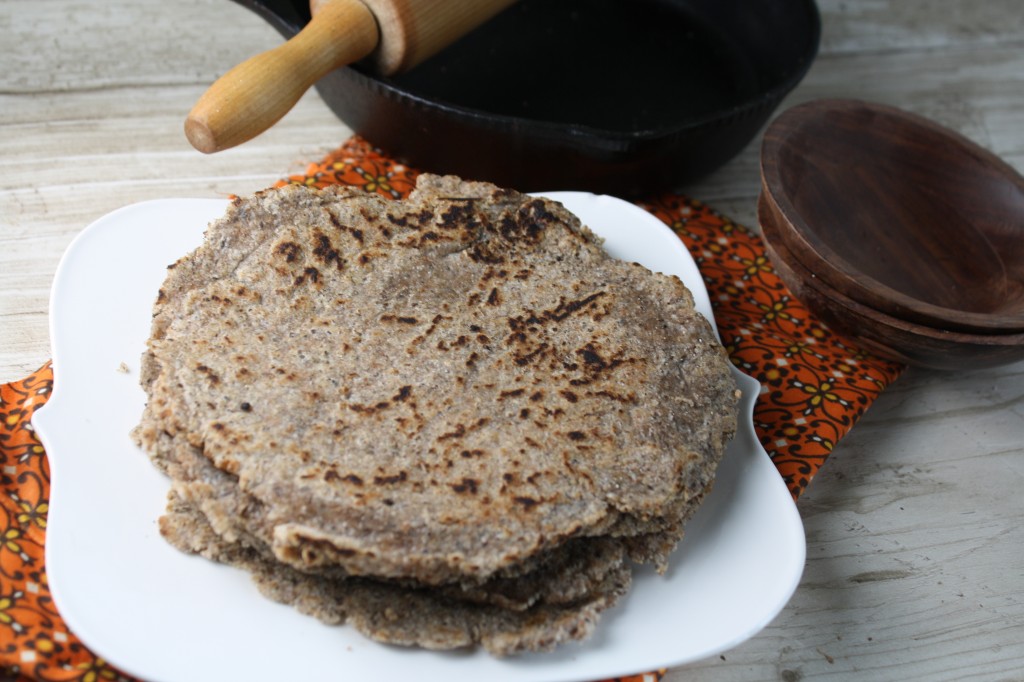 Yield – About four 8″ tortillas


This recipe is heading over to Mostly Homemade Mondays, Natural Living Mondays, Make Your Own Mondays, Slightly Indulgent Tuesdays, Fat Tuesdays, Tasteful Tuesdays, Traditional Tuesdays, Hearth & Soul, GF Wednesday, Real Food Wednesday, Whole Foods Wednesday, Healthy 2Day Wednesday, Alive & Thrive, Tasty Traditions, Well Fed Wednesday, Frugal Days Sustainable Ways, Thank Your Body Thursday, Simple Lives Thursday, Pennywise Platter, GF Fridays, Whole Foods Friday, Healthy Vegan Fridays, Simple Meals Friday,
Any of the links in my posts may be affiliate links. If you click on them and make a purchase, I might make a commission. Your support is much appreciated and pays for the cost of running this free resource!