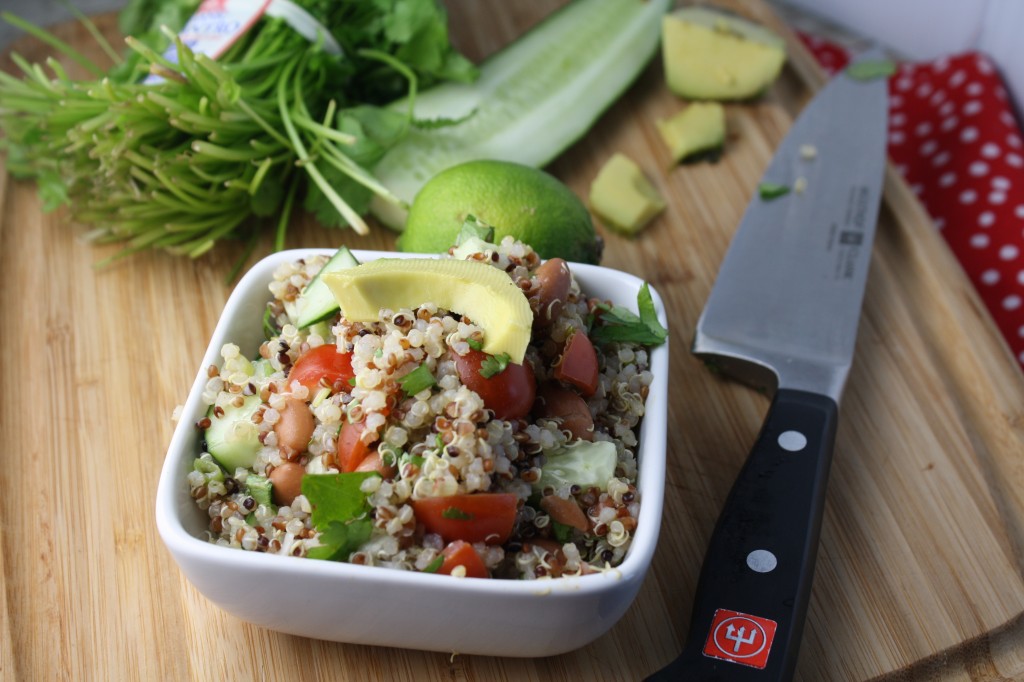 I have a good friend that likes to make a version of this salad that is fondly referred to as, "Crack Salad."  It is an apt name, as quinoa salad, in all it's variations is incredibly delicious AND addicting!
Not that you need to shy away from gobbling this fresh salad: quinoa is one healthy little grain (technically it is a seed)!  It is a complete protein (all 9 amino acids are there!), so no need to go surfing around for all your nutrients.  It is also high in magnesium and fiber.
If you are unfamiliar with this grain, this is one of the best ways to enjoy it, even for the skeptics out there.  With a slight nutty flavor, this grain is sure to please and people will be asking you for a recipe in no time flat!!
Does anyone else have a quinoa salad variation they love?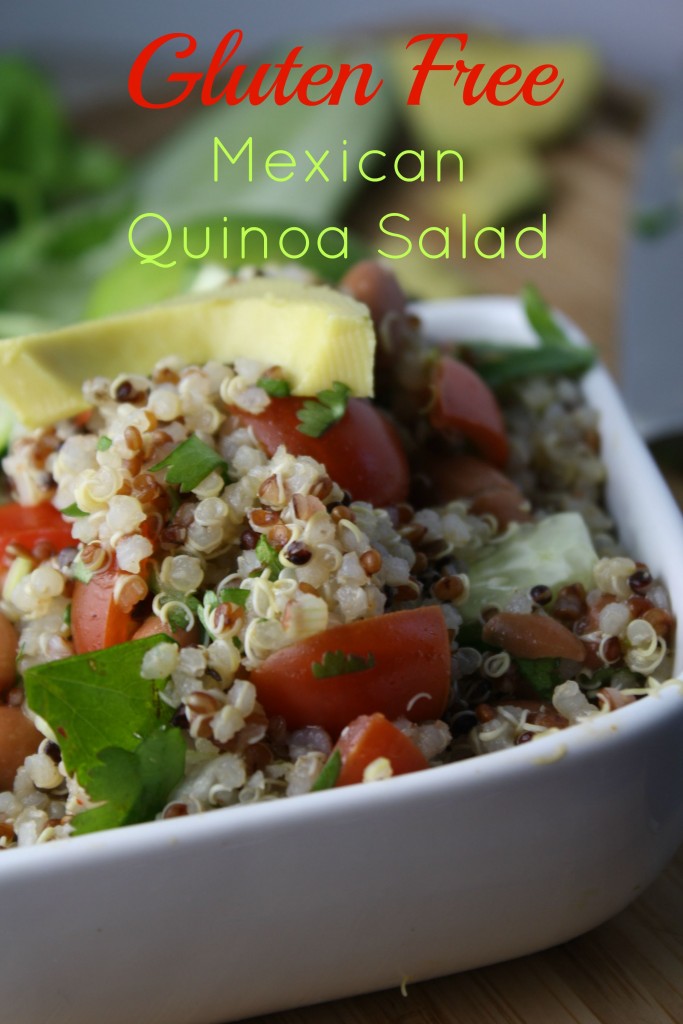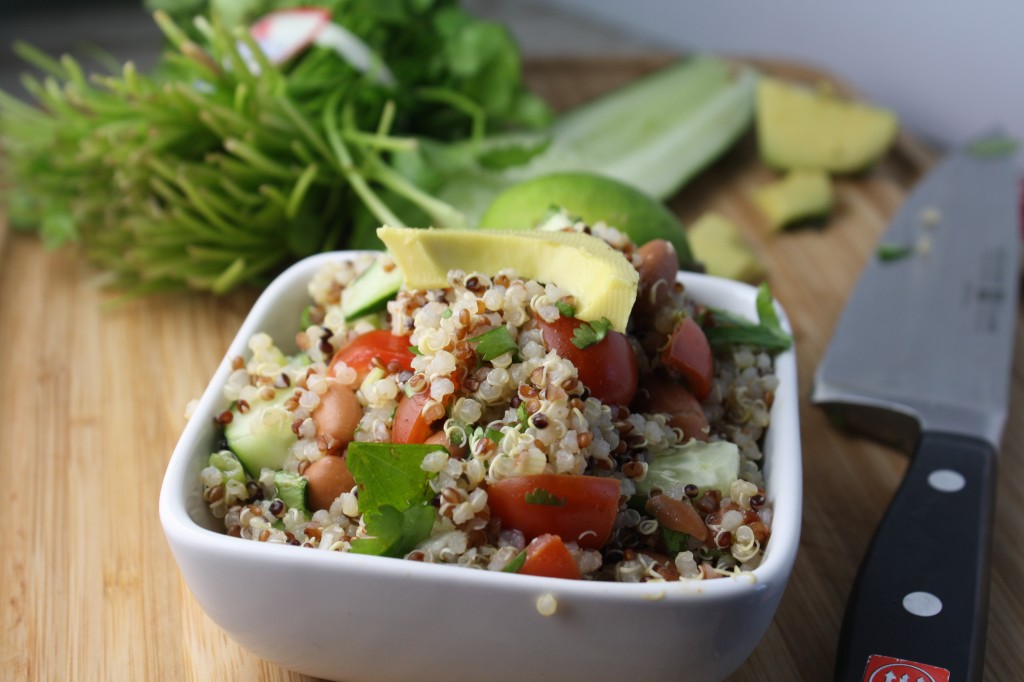 This recipe was shared on Mostly Homemade Mondays, Natural Living Mondays, Totally Talented Tuesdays, Fat Tuesday, Naturally Sweet Tuesday,GF & DIY Tuesdays, Hearth & Soul, Tasty Tuesdays, Waste Not Want Not, Wonderful Wednesday, GF Wednesday, Real Foods Wednesday, Wellness Wednesday, Full Plate Thursday, Thank Your Body Thursday,  Pennywise Platter, GF Friday,