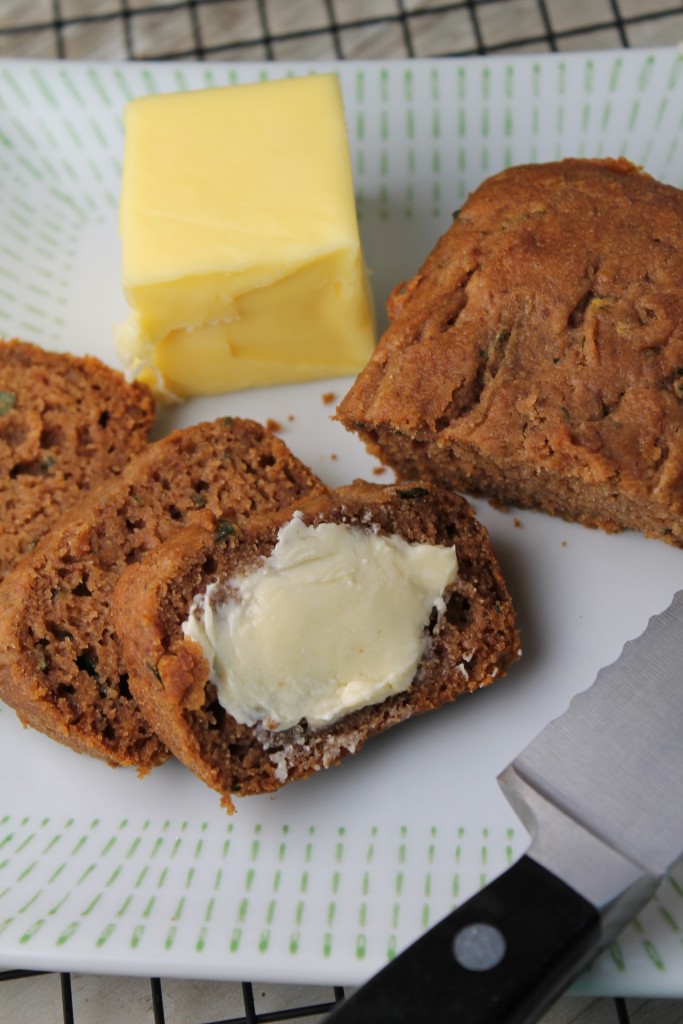 With so many zucchinis spurting forth from my garden, I needed to create zucchini bread recipe, I am long overdo!  Sometimes you get lucky the very first go around, and this time, I did!
Ultra moist and fragrant with a tender crumb, this bread was everything I had hoped it would be!  What better way to use up some of those last zucchinis of summer and get a veggie serving at the same time?!  Any goodie that gets some extra veg into my kids a HUGE plus for me!
ZUCCHINI TIP:  I know I am not the only one who neglects my zucchini plant for a few days and returns to find a 'zukezilla'!  If you find yourself in possession of one such gigantic zucchini, it is important to note that zucchinis at this size are rarely good for anything BUT shredding/grating.  Before using, slice in half, and use a spoon to scoop out the soft and mushy center and large seeds….this pulp contains too much water and is not good for eating or grating!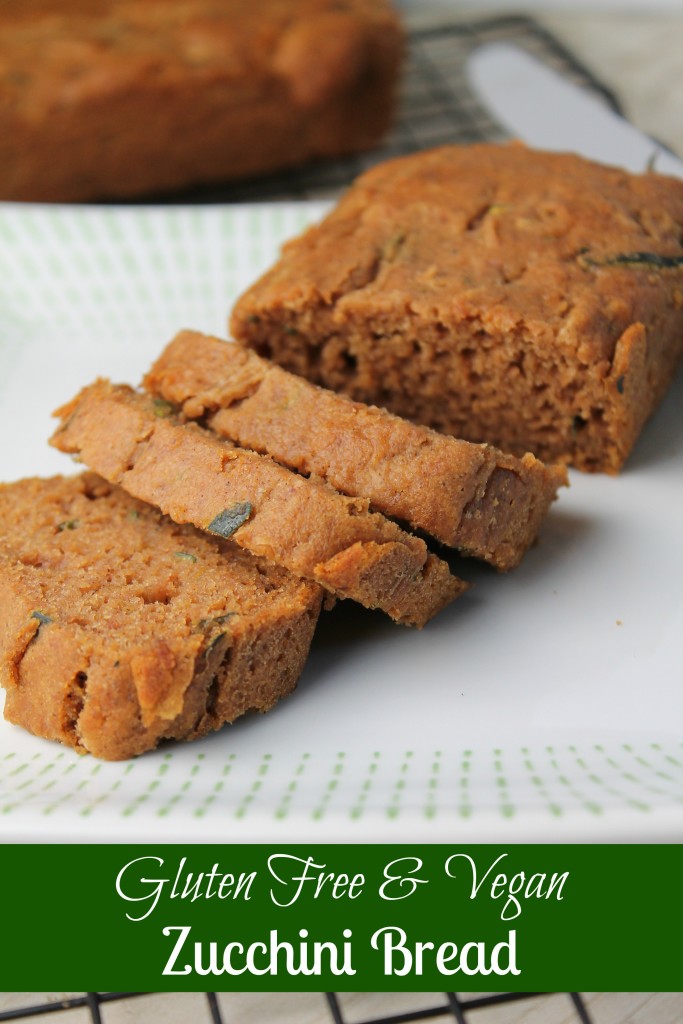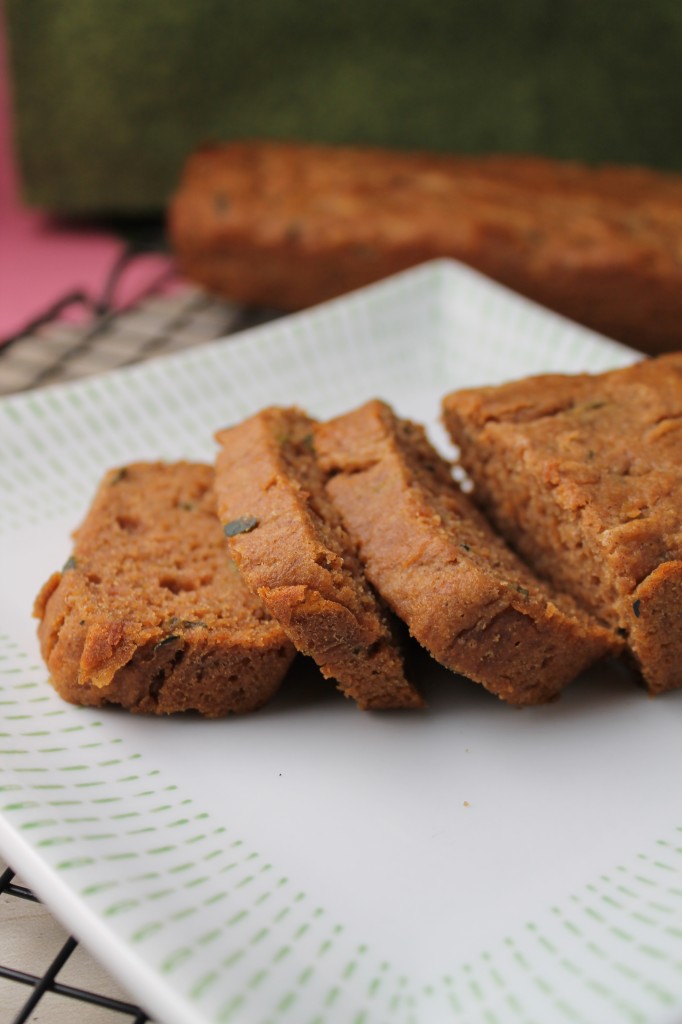 This recipe was shared with
 Mostly Homemade Mondays
, 
Natural Living Mondays
, 
Fat Tuesdays
,
GF Tuesdays
, 
Totally Tasty Tuesdays,
  Hearth & Soul
,  Waste Not Want Not, 
GF Wednesday
,
 Real Food Wednesday
, 
Pennywise Platter
,
Any of the links in my posts may be affiliate links. If you click on them and make a purchase, I might make a commission. Your support is much appreciated and pays for the cost of running this free resource!