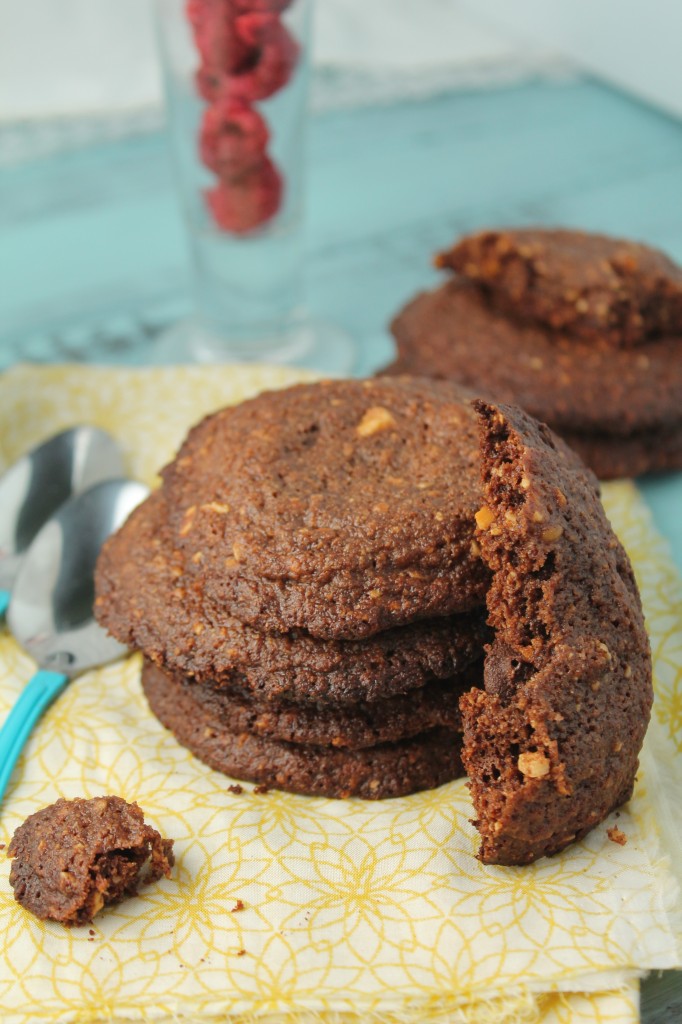 Nutella cookies without any Nutella!  These cookies have all the wonderful chocolate and toasted hazelnut flavor without using the not so healthy OR allergy-friendly Nutella.  Back when I first started this blog, I recreated a Nutella recipe….but that was back when I still used sugar.  I am working on a sugar free version now…but no perfection…. yet.
Grain free and vegan baked goods can be hard to find as not using eggs with all the protein-rich flours can be even trickier than  gluten free/egg free baking (is that even possible?!)
I remember feeling so completely overwhelmed when I first started doing gluten free vegan baking…it seemed like I would never get it.  But now, it is second hand.  I am hopeful that my expertise in grain free cooking will one day match!  Or maybe my son will actually be able to tolerate eggs….is it too much to hope?  Just one little allergen back on the menu?!  Please?!  Maybe the Chinese herbs we hope to get soon will do the trick…I can hope, right?
My friend shared a recipe with me via Gluten Free Fix.  While I have used similar ingredients, I have completely changed the method to make mine a little quicker to throw together (I have told you I am kind of lazy about making food look pretty, right?).  These would be perfect with a cup of coffee or as an afternoon pick-me-up.  Enjoy!
HAZELNUT NOTE: To remove the skins from hazelnuts, after toasting them in a 350 degree oven for about 12-15 minutes, vigorously roll the nuts between a folded kitchen towel.  This can be a pain, but it will get most of the skins off for you, which is all you need!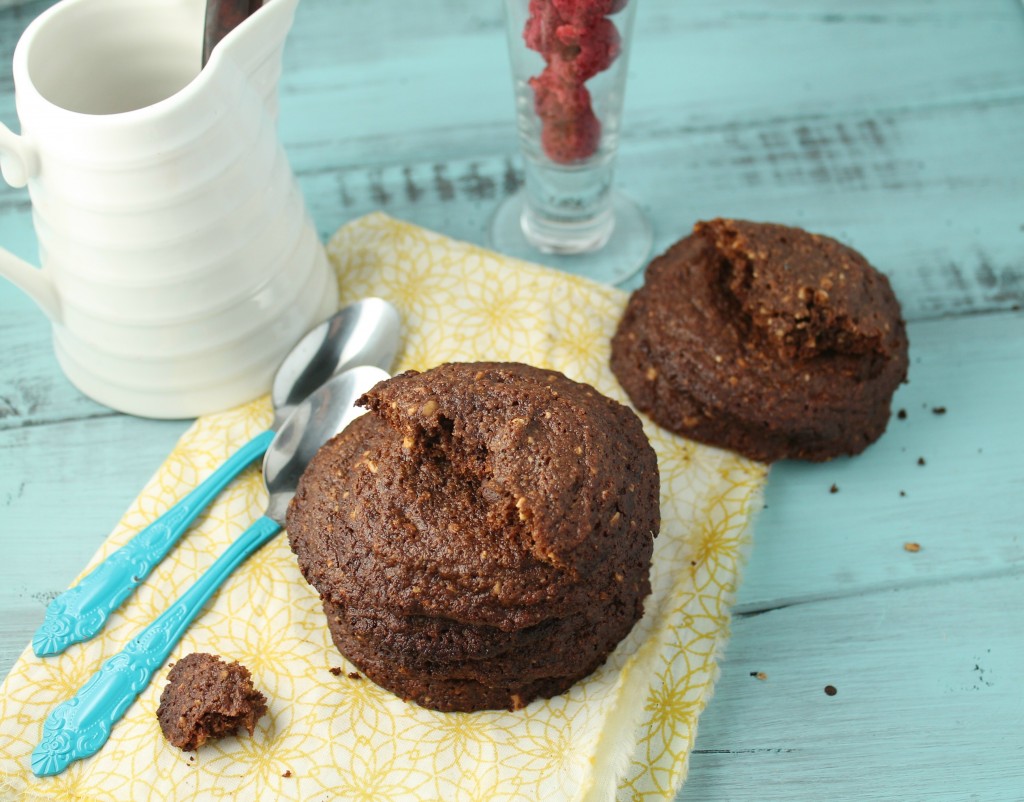 This recipe was shared on My Meatless Monday, Make Your Own Monday, Natural Living Monday, Tasteful Tuesday, Slightly Indulgent Tuesday,Fat Tuesday, GF Wednesday, Frugal Days Sustainable Ways, Kids in the Kitchen, Healthy 2Day Wednesday, Real Food Wednesday, Whole Foods Wednesday, Wildcrafting Wednesday, Pennywise Platter, Full Plate Thursday, Simple Lives Thursday, Thank Your Body Thursday, Tasty Traditions, GF Fridays, Wellness Weekends, Fight Back Friday, Fresh Bites Friday, Whole Foods Friday, Healthy Vegan Fridays,
Any of the links in my posts may be affiliate links. If you click on them and make a purchase, I might make a commission. Your support is much appreciated and pays for the cost of running this free resource!