Sweet potato fries have always been a favorite of mine.  I have made more versions than I can shake a stick at, and let me tell you…regardless of the ingredients, it is the technique that has proven the key.  I have made this version so many times now, I am very confident sharing it with you.
Crisp on the outside, soft and tender on the inside….these are perfect oven baked sweet potato fry good potatoes were our perfect Paleo carb for enduring energy on high activity days.  We like to dip our fries in an almost Paleo dip of my homemade mayo and Sriacha ( a spicy Thai chili sauce)!
It hard to believe such simple ingredients can yield such scrumptious goodies, but they do!  Dig in!
Variations:  Once you have mastered a basic sweet potato fry, you get to play with seasonings!  Some ideas: minced garlic, Cajun Seasoning, Chipotle powder, chili powder, Italian seasoning.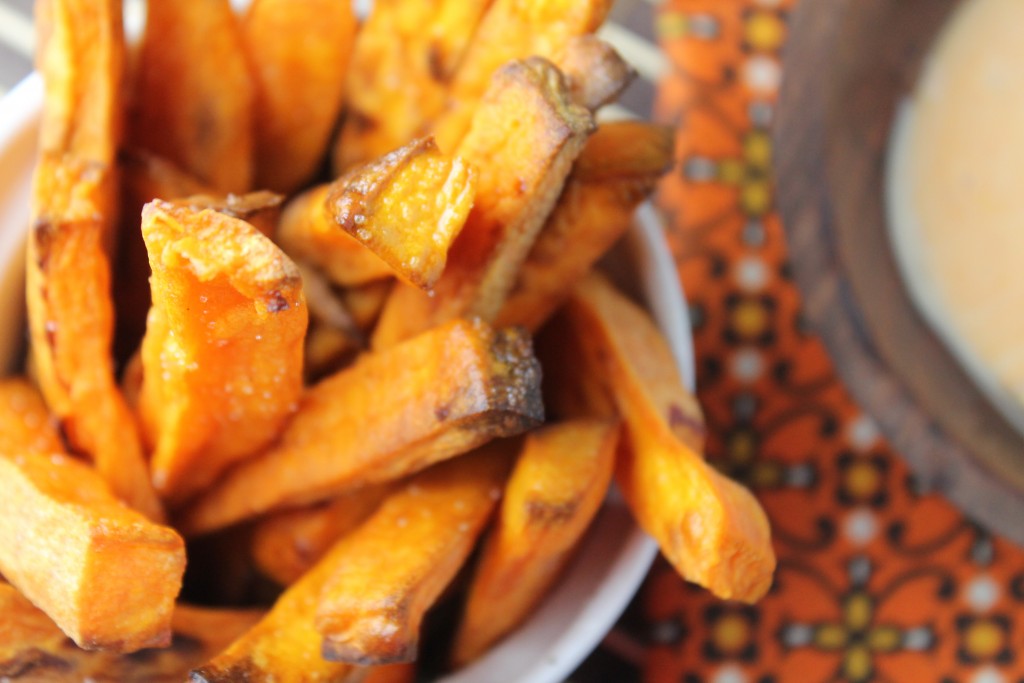 Like step by step pictures?!
This recipe was shared on This recipe was shared on Mostly Homemade Monday,  Fat Tuesday, Hearth & Soul,  Gluten Free Wednesdays, Waste Not Want Not, Homestead Hop, Wildcrafting Wednesday, Paleo AIP Roundtable, Foodie Fridays, Real Food Fridays, Let's Get Real Fridays,  GF Friday,  Free From Fridays, Savouring Saturday,