Anyone on a Paleo diet knows this feeling:  I want something besides eggs and vegetables for breakfast!!  Thus someone, who knows how long ago,  came up with a brilliant idea: porridge made from nuts!  I have seen more versions than I can shake a stick at, and they're all variations on the same thing.  Here is my version!
Creamy, nutty, rich, and oh so filling…you will be surprised how good Paleo can taste AND how little of this porridge can carry you  through your morning.
A note on nuts:  I have discovered in my venture with this diet that I don't do well with lots of nuts and seeds.  I am currently experimenting with soaking the nuts to see if my body likes them anymore this way…this recipe is a reflection of that.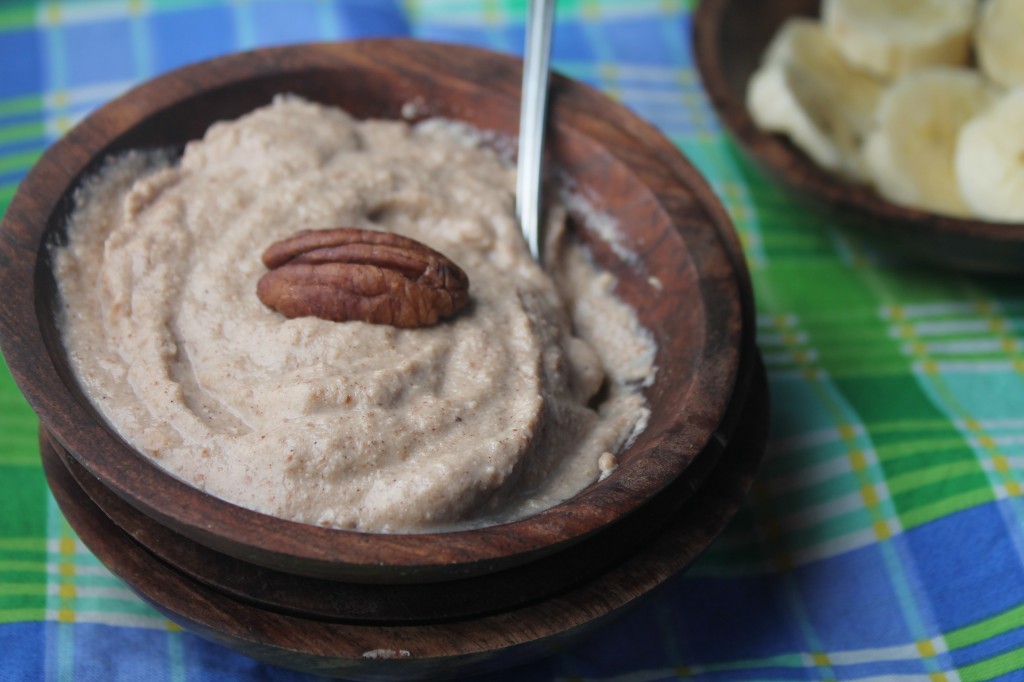 Paleo Maple-Nut Porridge w/ Banana
Author:
Tessa the Domestic Diva
Prep time:
Cook time:
Total time:
Ingredients
½ cup soaked pecans (or a mixture of your preferred nuts). I put some in a bowl overnight if I do not have on hand. I have done this with part macadamia nuts, dreamy!
¾ cup boiling water
2 tablespoons coconut butter (please refer to link above on how to easily make your own)
½ very ripe banana (a soaked medjool date would be another great option!)
2 teaspoons real maple syrup
½ teaspoon cinnamon
⅛ teaspoon sea salt (to taste)
Instructions
In a blender, place all the ingredients and blend until smooth and creamy. Mixture will be thin. If you do not have a high powered blender the nuts will need to be soaked and NOT dehydrated.
Place mixture into a small saucepan over medium low heat. Heat gently until thick and creamy. Serve.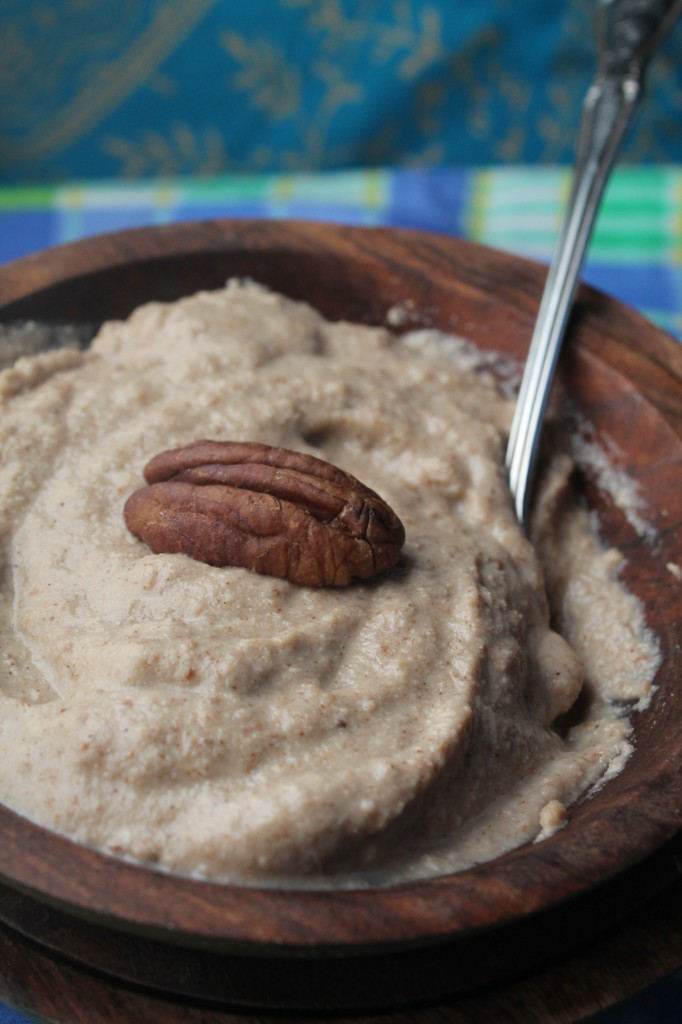 This recipe was shared on   Fat Tuesday, Totally Talented Tuesdays, Tasty Tuesdays,  Hearth & Soul, Gluten Free Wednesdays, Waste Not Want Not, Real Food Wednesday, Homestead Blog Hop,  Thriving on Thursday,  Simple Lives Thursday,  Pennywise Platter, Foodie Friday, GF Friday, Lets Get Real Friday, Savouring Saturday