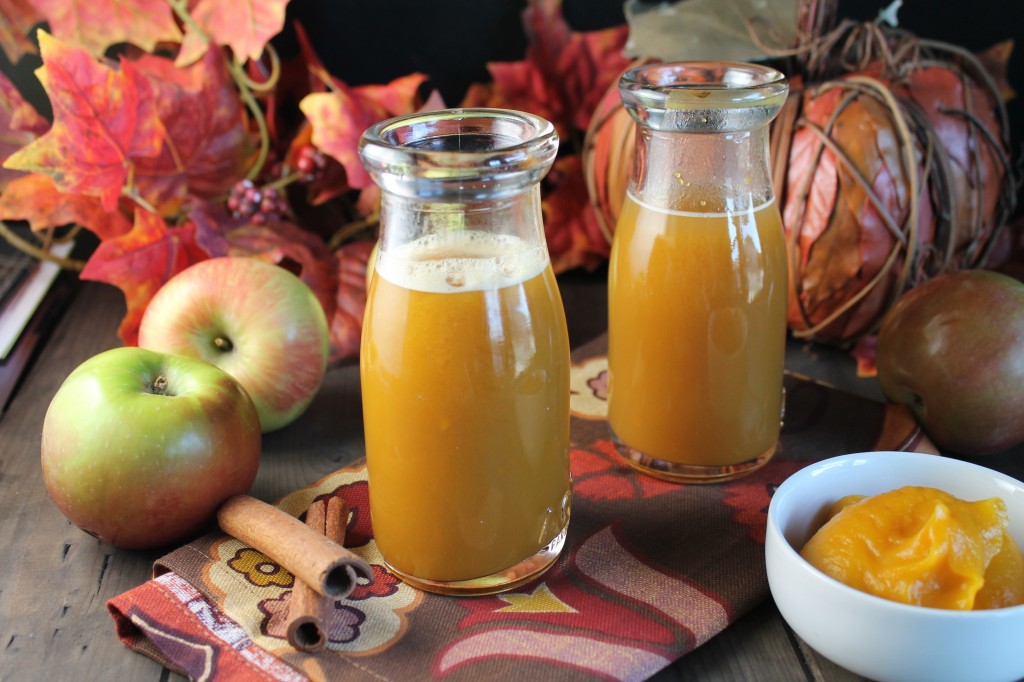 Here is another one of those 'recipes' that came about as away to get more goodness into my kids without them necessarily knowing it. Hot cocoa and hot apple cider seem synonymous with cold weather when you have kids. I already created a hot cocoa I look forward to serving my kids, so it was time to convert a hot apple cider too.
But this recipe is so easy, I almost don't even want to call it recipe! How about just a sneaky mom idea?!
No one has ever suspected that pumpkin in lurking within their beverage when trying this.
The key here with so few ingredients is quality. Find a delicious apple cider or fresh pressed apple juice with NO added sweetener. I have used all sorts of varieties, and most recently used Trader Joe's Apple Cider. Then…get your hands on some fresh pumpkin puree! It has a light and fresh taste that disappears more easily into the drink….canned pumpkin has a much more pungent flavor, so you will have to use less if you go that route.
With a beautiful orangish hue, this beverage is worthy of any Harry Potter theme…even if it is not laden with butter, sugar, and cream!  I love the books, but I am not a purist, and butter beer WAS a made-up drink in Rowling's imagination..so here is MY interpretation!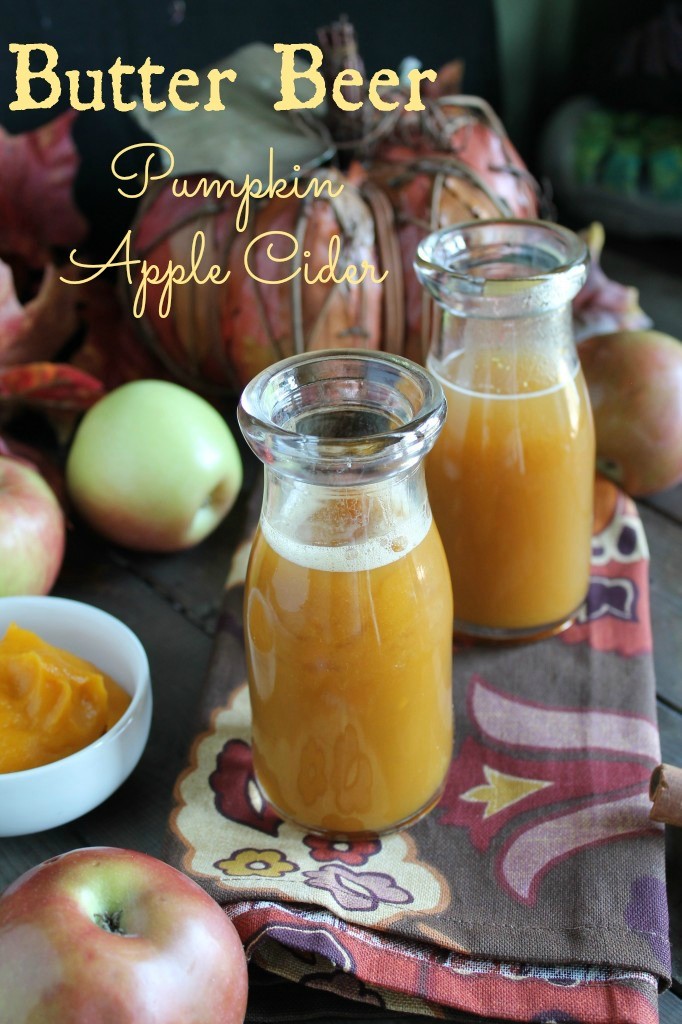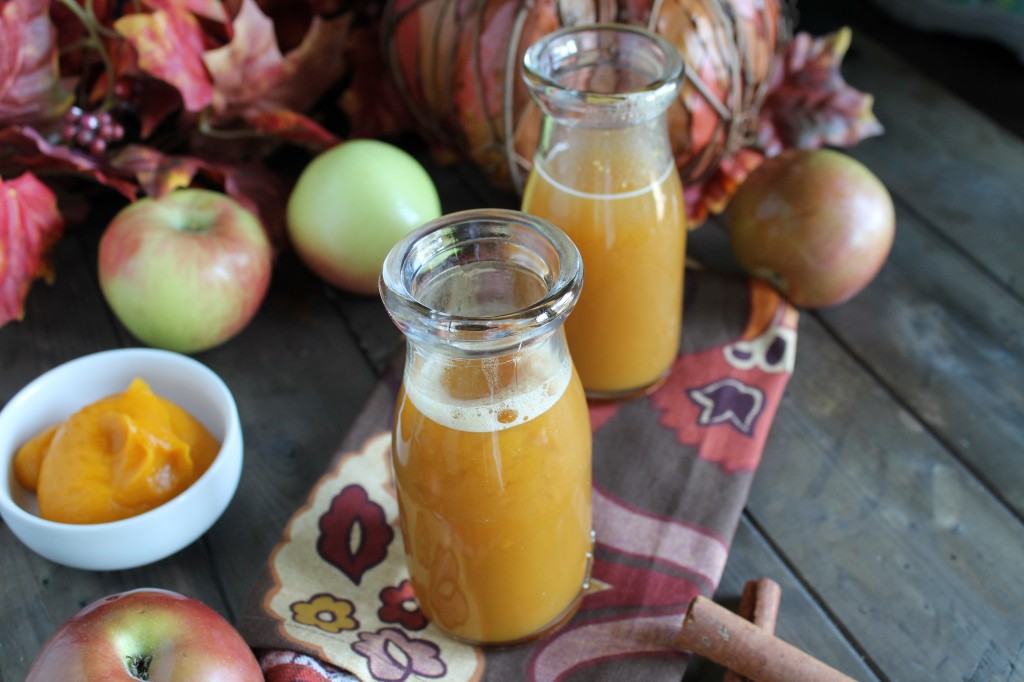 This post was shared with
Paleo AIP Round Table
, 
Free From Friday
,
Real Food Fridays
,
Foodie Fridays
,
Let's Get Real Fridays
,
GF Fridays
, Any of the links in my posts may be affiliate links. If you click on them and make a purchase, I might make a commission. Your support is much appreciated and pays for the cost of running this free resource!