Thick and creamy dairy free hot chocolate is simple to make, and with the addition of several sneaky ingredients, you can have a nutritious beverage the whole family will love!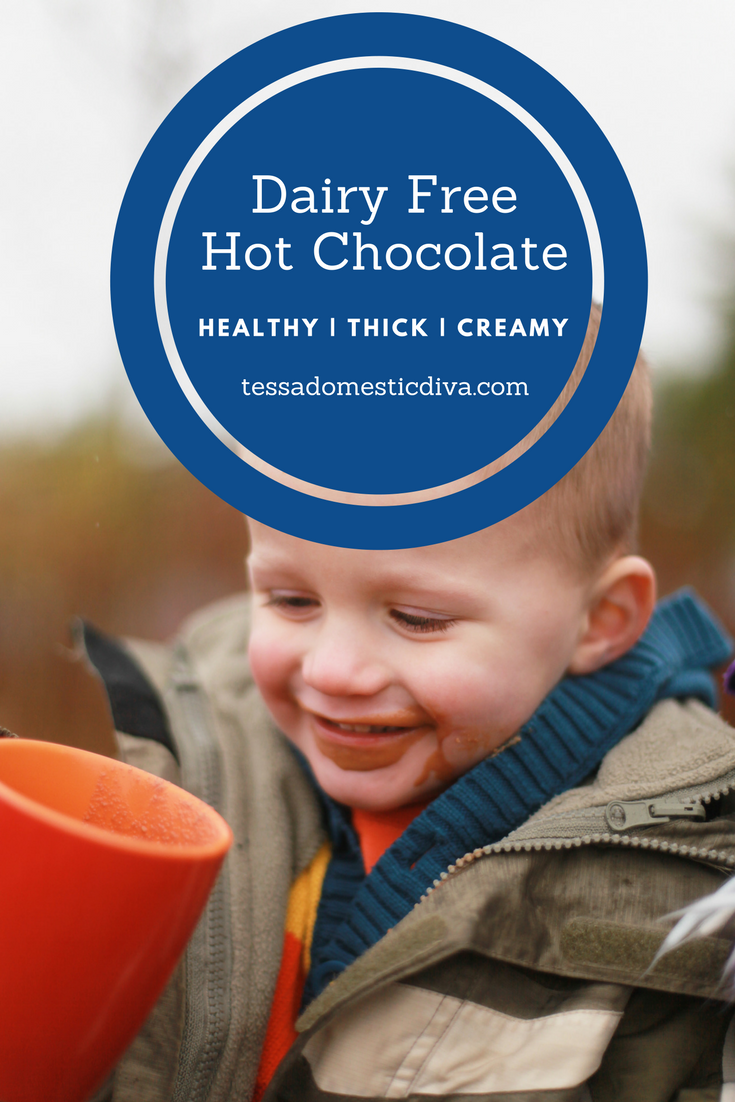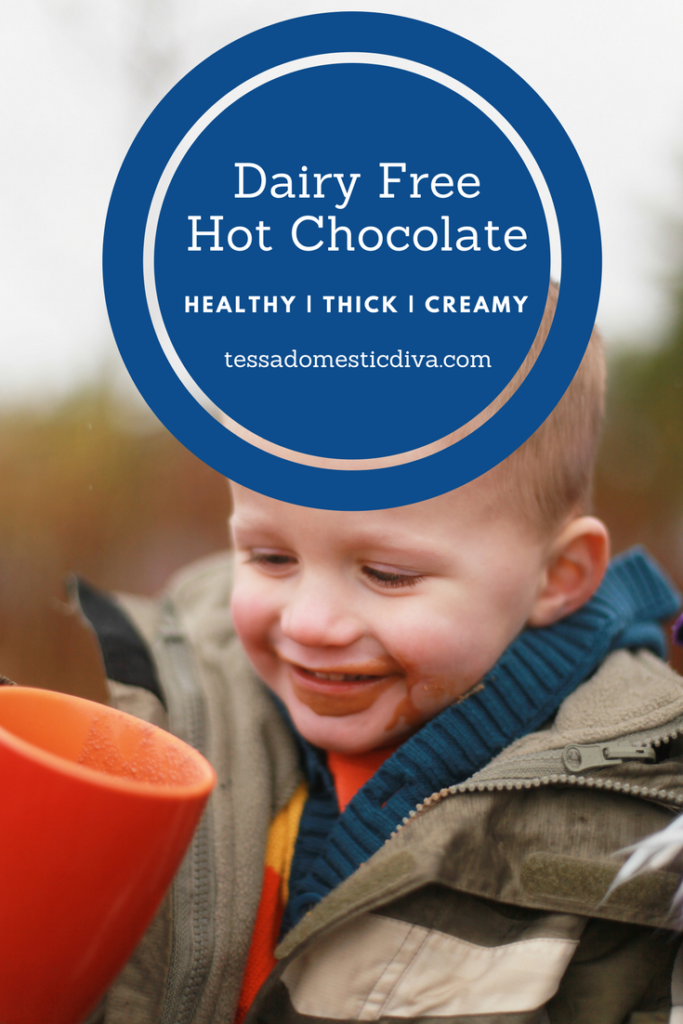 Here is a recipe born of a mama's desire to fulfill her kiddos chocolately dreams.
Come winter, my kids lust after the stuff, so creating a hot chocolate that was more of a nutritious boost rather than a straight cup of sugar was my job.
On a recent December day, we decided to brave our outdoor family pictures (Thank you Haley Graham!) that had already been rescheduled THREE times. Sure, it was cold, and YES it was rainy, and it was quite windy to boot: but I was so sick and tired of rescheduling, I decided we would brave it come hell or high water.
"Come on kids…lets find our winter coats, hats, and gloves!" Meanwhile, in the back of my head I am not really accepting that our pictures will in be our bundled up attire…..oh no…we have loads of cute clothes on ready for those Kodak moments.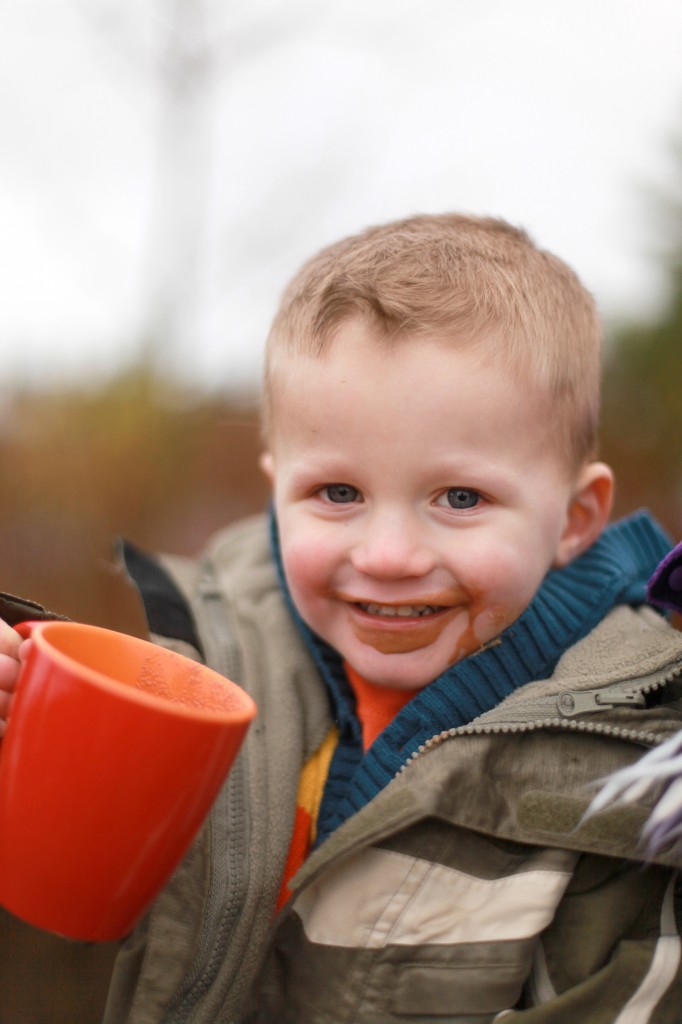 Well…let's just say there is ONE thing I did right on this outing: I planned for hot cocoa. And here you see a little window into our family's outing…with this very recipe that I now share with you.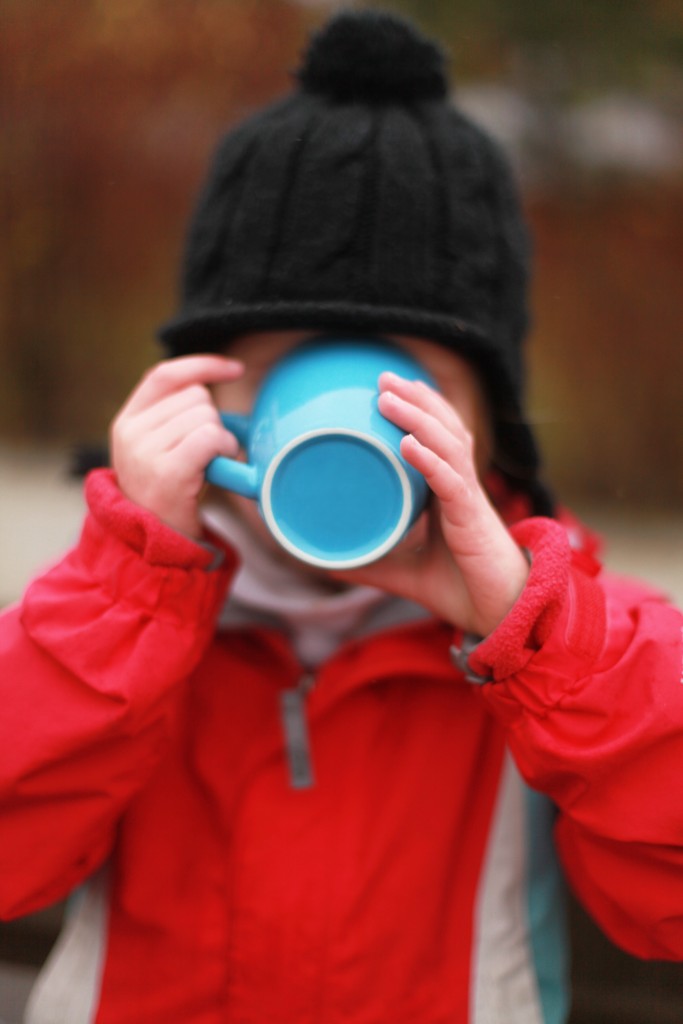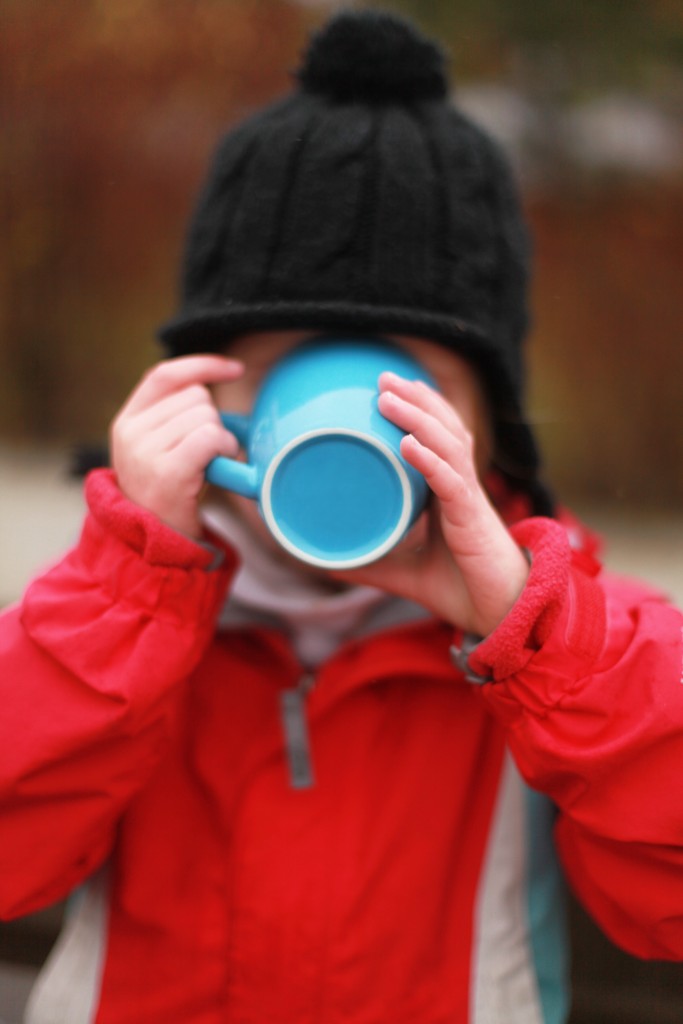 I prefer my hot chocolate rich, creamy, thick, and with lots of dark chocolate flavor. You can easily adjust the cocoa powder and sweetener in this recipe to meet your tastes and dietary needs. All honey would work for GAPS, and straight cane sugar works for those who only have that on hand. If candida is an issue…look to xylitol…it's your choice! Each sweetener has it's own flavor and characteristics, so use what you like.
The collagen and pumpkin puree add thickness and body to this cup of chocolate without providing any flavor…and they sneak in a serving of vegetables, and some gut healing/protein loaded gelatin for good measure. Did you know real beef gelatin has 9 grams of protein per tablespoon? I promise…no one will taste them..they are simply the sneaky goodness. Something about that thickness on your tongue makes it seem more decadent!! You can keep increasing the pumpkin puree until you reach your taste threshold…I never use a measuring cup.
Vegan Hot Cocoa Option?
If you are vegan, using 2 tablespoons of coconut flour is a great way to add thickness!
I have also used sweet potato instead of pumpkin and it works just as well…my kids are none the wiser…and this momma feels a bit better about serving a cup of cocoa!
Dairy Free Hot Chocolate Recipe: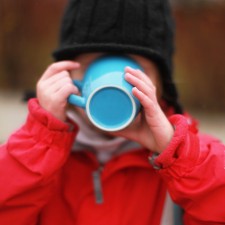 Healthiest Cup of Hot Chocolate, Dairy Free
Instructions
In a saucepan, whisk together all ingredients. (you could also blend everything in a blender, then proceed)

Bring the mixture to a slow simmer over medium low heat, whisking occasionally.

Heat to desired temperature and enjoy!
Nutrition Facts
Healthiest Cup of Hot Chocolate, Dairy Free
Amount Per Serving
Calories 97
Calories from Fat 27
% Daily Value*
Fat 3g5%
Sodium 174mg8%
Potassium 120mg3%
Carbohydrates 20g7%
Protein 9g18%
Vitamin A 4766IU95%
Vitamin C 1mg1%
Calcium 62mg6%
Iron 1mg6%
* Percent Daily Values are based on a 2000 calorie diet.
Any of the links in my posts may be affiliate links. If you click on them and make a purchase, I might make a commission. Your support is much appreciated and pays for the cost of running this free resource!