Comfort food!  I worked out a recipe for this some months back when I had a plethora of tuna in the pantry to be used.  I have tried multiple recipes over the last couple of years and just kept tweaking.
Tuna noodle casserole really CAN taste great without a can of cream of mushroom soup (and if you read the labels on those cans, you'll be happy to cook from scratch anyways).
INGREDIENT NOTES:
My favorite gluten free noodles are the Tinkiyada brand…no one can ever tell the difference!
I like to use ghee, which is butter with all the milk solids (aka casein) removed.
We use Wild Planet Tuna…it is wild caught and canned in small batches and retains its' Omega 3's in canning…great stuff!
PERSONALIZE IT/JAZZ IT UP:  This is a great basic tuna casserole, but there are lots of great ways to change it up:
Add any variety of vegetables like peas, broccoli, spinach, or cauliflower.
Add some spicy heat by using red pepper flakes or some cayenne.
Mayonnaise (my homemade one linked) is a  great addition instead of the cheese for some richness.
A few tablespoons white wine or nutritional yeast would add some different flavor depth to the sauce.
For the topping you could use crushed up potato chips or some sliced almonds mixed with butter and garlic.  Have fun…I know I always do!
PALEO?!  This will work with roasted spaghetti squash as a stand in for the noodle…just add an egg in to help absorb some of the water! Let me know if you try it! (The almond/ghee/garlic topping would work well).  I like to use cassava flour too thicken the creamy sauce since it has such a neutral flavor, but any grain free flour will work.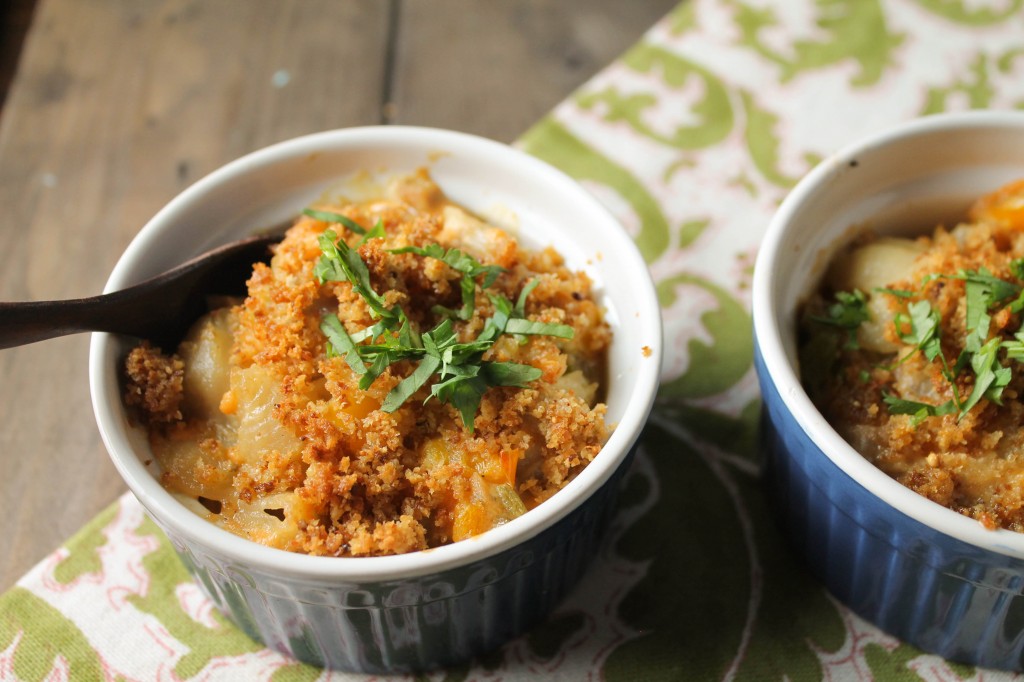 This post was shared with
Fat Tuesdays
,
 

Hearth & SOul
,
GF Wednesday
, 
Waste Not Want Not
,
GF Friday
, Lets Get Real Fridays, Foodie Fridays, Free-From Fridays,
Any of the links in my posts may be affiliate links. If you click on them and make a purchase, I might make a commission. Your support is much appreciated and pays for the cost of running this free resource!