Warm and comforting Paleo casseroles are just what you need to get through cooler temperatures and busy days. With busy sport schedules in the evening, it's pretty awesome to have a single pan ready to go into the oven whenever you need it. Here is a compilation of healthy casseroles for your family to enjoy! Paleo, keto, and gluten free options!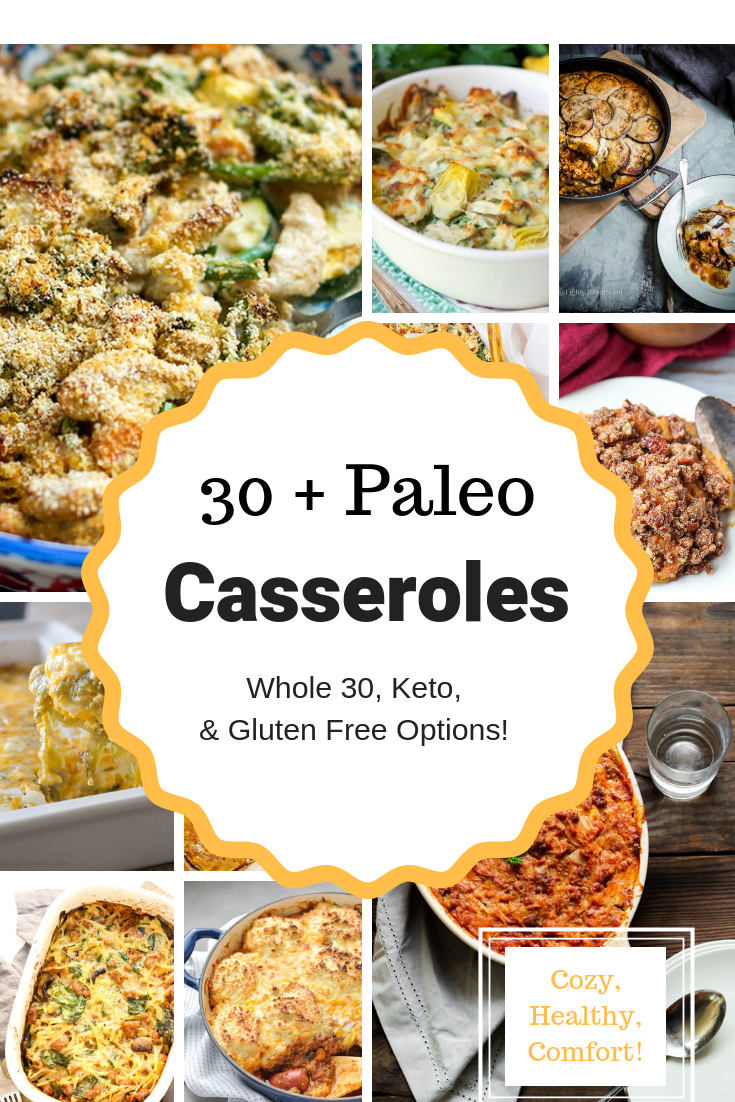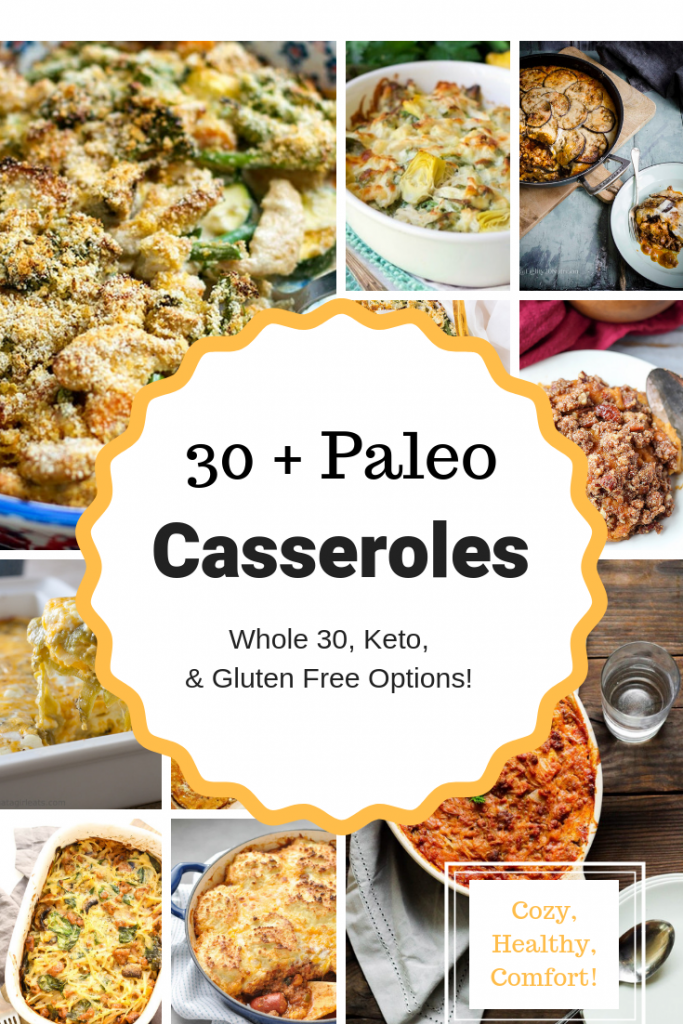 Without a doubt, every year as the cooler temperature start to set in and the hints of color kiss the leaves….I crave all forms of comfort food! There is nothing better than a healthy, real food casserole to throw into the oven on a blustery day!!
And when all my kid's practice schedules got laid out, I knew I would have to to have many days of made in advance and ready to go meals for busy evenings. So I set out to curate a bomber list of all variety of casseroles…the healthy kind!
Some casseroles are keto, some are Whole30, all are gluten free and real food!
I am sure you will find some new family favorites as you try some these out…I can't wait to get cooking myself!
My new casserole pans will be getting some serious mileage this season!
Paleo Breakfast Casseroles (No one said breakfast couldn't be for dinner…I'm just saying!)
Southwest Breakfast Bake @ Savory Lotus
Whole30 Mexican Breakfast Casserole @ The Whole Cook
Low Carb Chili Relleno Casserole@ What A Girl Eats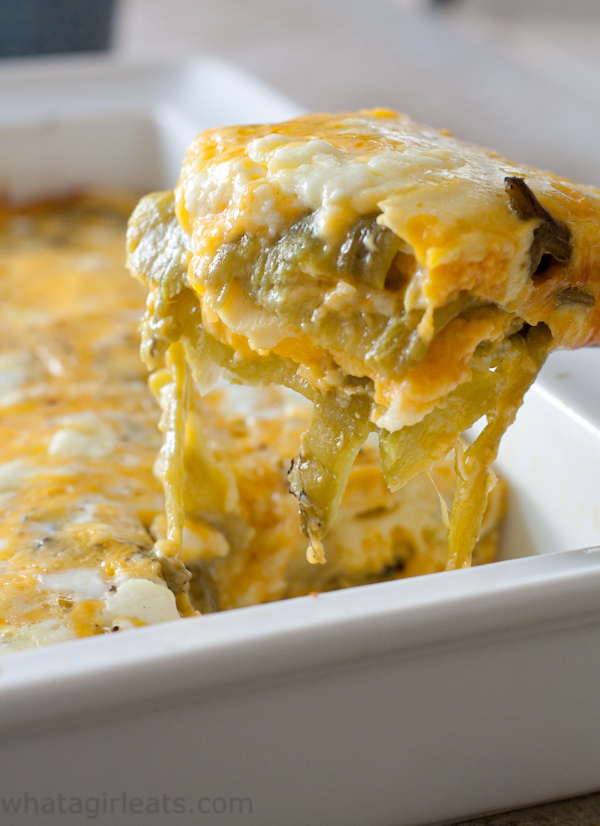 AIP Sausage, Squash, & Apple Casserole @ Eat Beautiful
Gluten Free Pear Quinoa Oat Bake w/ Vanilla Ricotta Cream @ The Fit Fork (not Paleo)
Whole30 Creamy Sausage & Potato Casserole @ The Whole Kitchen Sink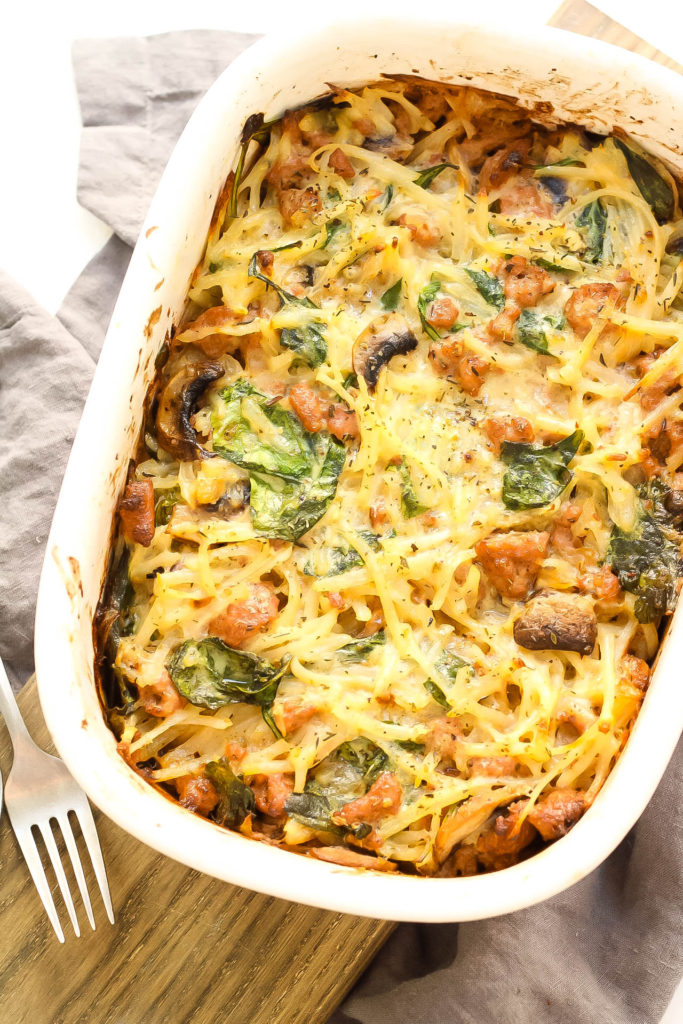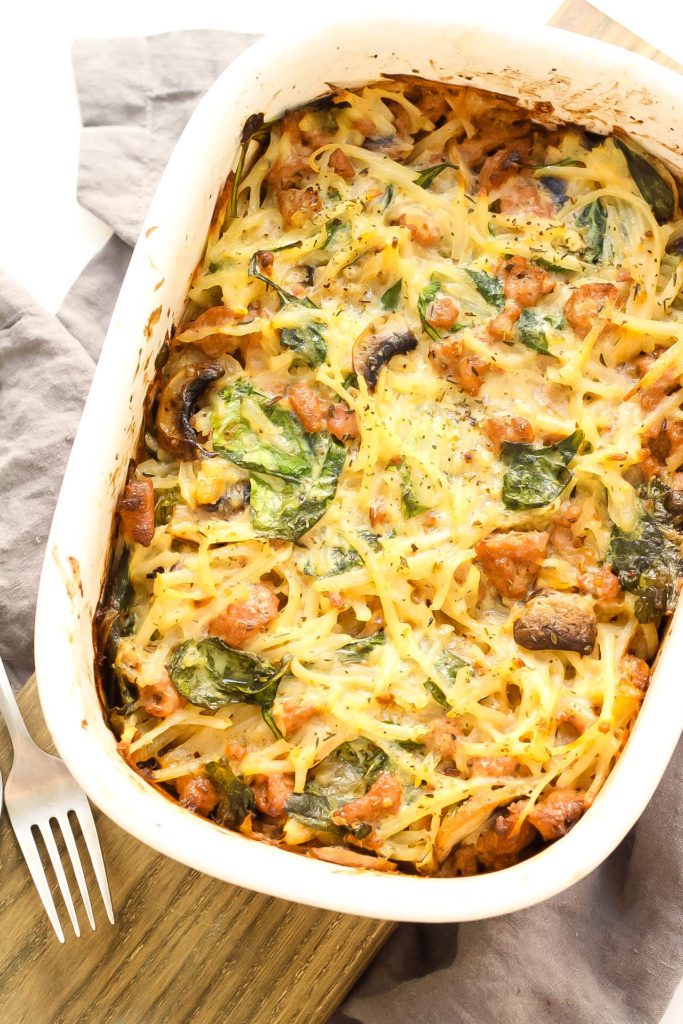 Whole30 Breakfast Casserole @ 40 Aprons
Keto Montecristo Casserole @ I Breathe I'm Hungry
Paleo Sweet Potato Casserole @ Jay's Baking Me Crazy
Paleo Chicken Casseroles
Chicken Enchilada Casserole @ The Family That Heals Together
Low Carb Bacon Chicken Alfredo Casserole @ Beauty & The Foodie
Creamy Whole30 Turkey Divan Casserole @ Irena Macri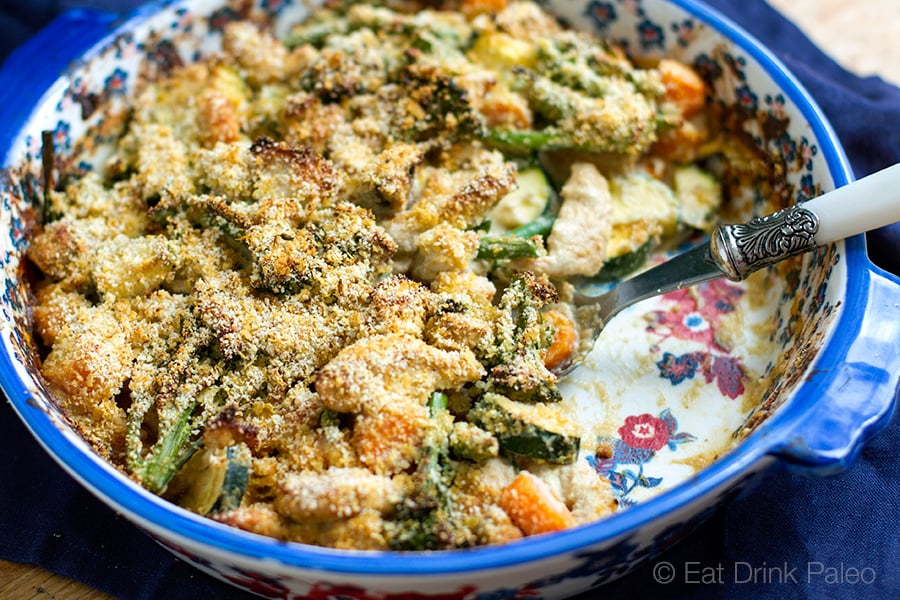 Chicken & Broccoli Casserole @Recipes to Nourish
Buffalo Chicken Noodle Bake @ Beauty & The Foodie
Whole30 Creamy Cauliflower Chicken Broccoli Casserole@ Savory Lotus
Creamy Chicken Mushroom Casserole @ I Heart Umami
Keto Buffalo Chicken Bake @ Keto Summit
Artichoke Chicken Casserole @ Recipes to Nourish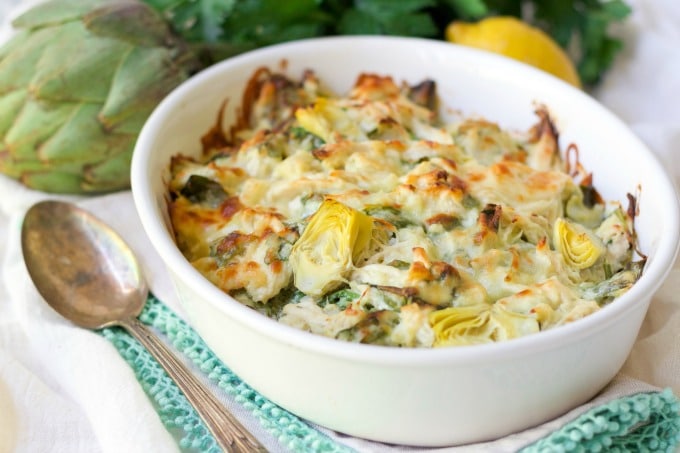 Keto Chicken Parm Casserole @ Hey Keto Mamma
Low Carb Bacon Ranch Casserole @ Joy Filled Eats
Whole30 AIP Chicken Bacon Ranch Casserole @ Grass Fed Salsa
Whole30 Buffalo Ranch Chicken Casserole @ The Whole Cook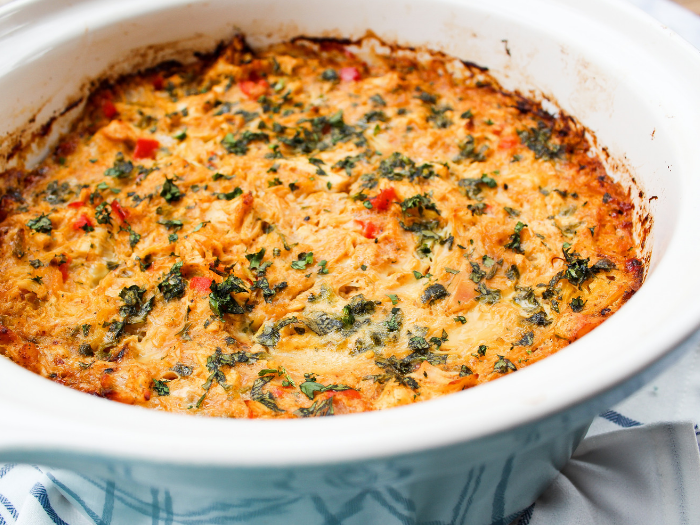 Paleo Beef & Pork Casseroles
Paleo Pepperoni Pizza Casserole
Paleo Pizza Casserole @ Girl Worth Saving
Paleo Sloppy Joe Casserole @ What Great Grandma Ate
Dairy Free Moussaka w/ Bechamel Sauce @ Eighty Twenty Nutrition
Keto Steak & Cauliflower Casserole @ Castaway Kitchen
Keto Chile Relleno Casserole @ Eat Beautiful
Big Mac Casserole @ Peace Love & Low Carb
Pizza Casserole @ Cassidy's Craveable Creations
Low Carb Pulled Pork Casserole @ I'd Rather Be a Chef
Keto Chili Dog Pot Pie Casserole @ Peace Love & Low Carb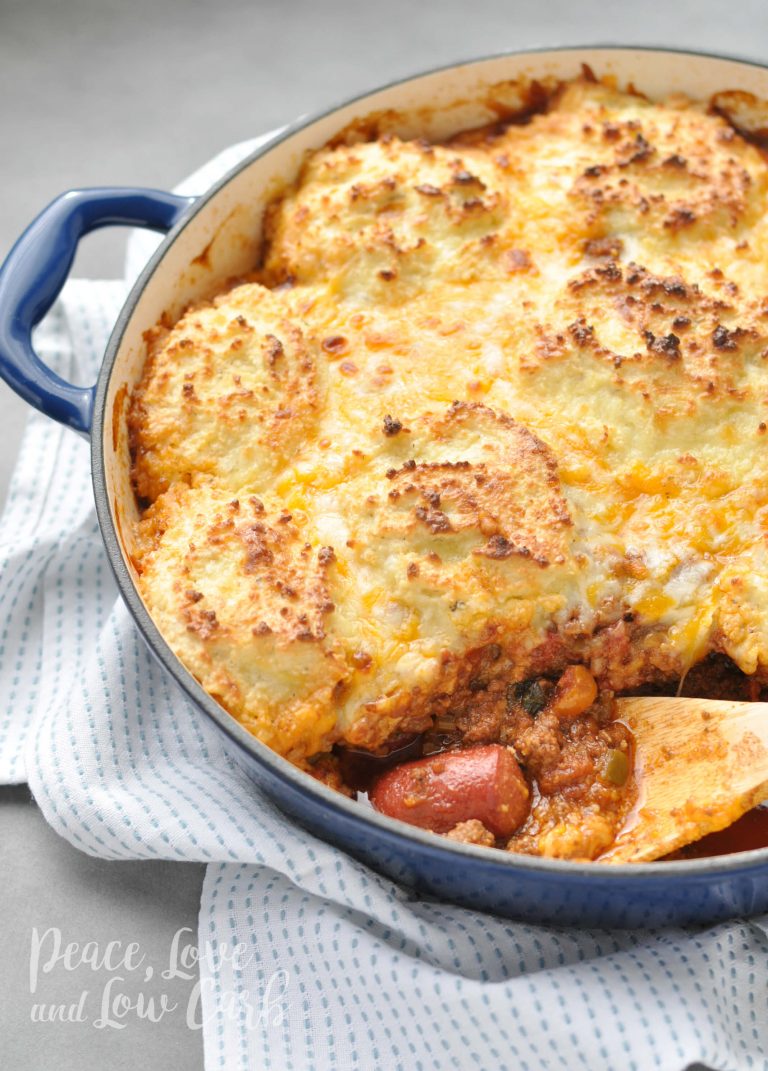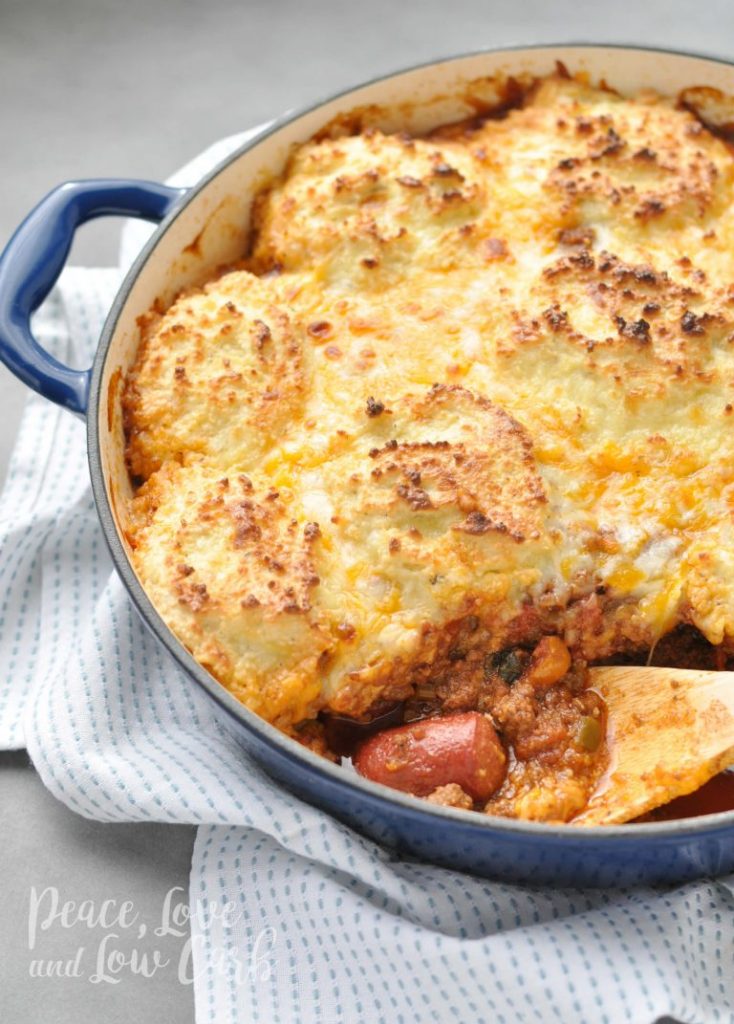 Vegetarian Paleo Casseroles
Whole30 Butternut Squash Gratin @ The Urban Poser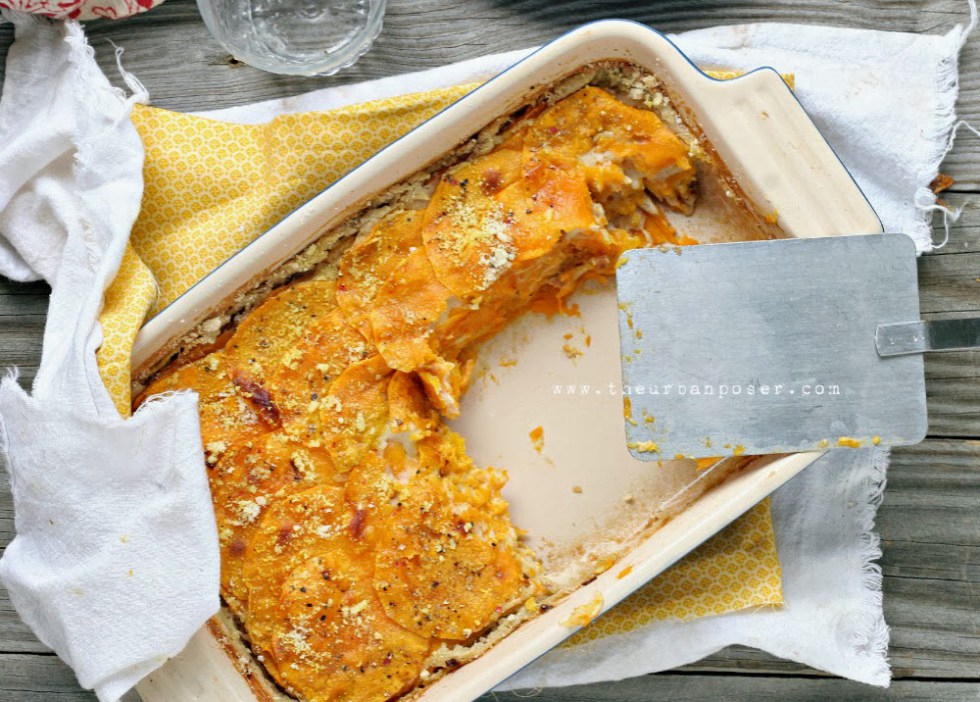 Cheesy Zucchini Ribbon Lasagna Casserole @ Fearless Dining
Vegetarian Shepard's Pie @ Simple & Savory
Healthy Green Bean Casserole @ Whole New Mom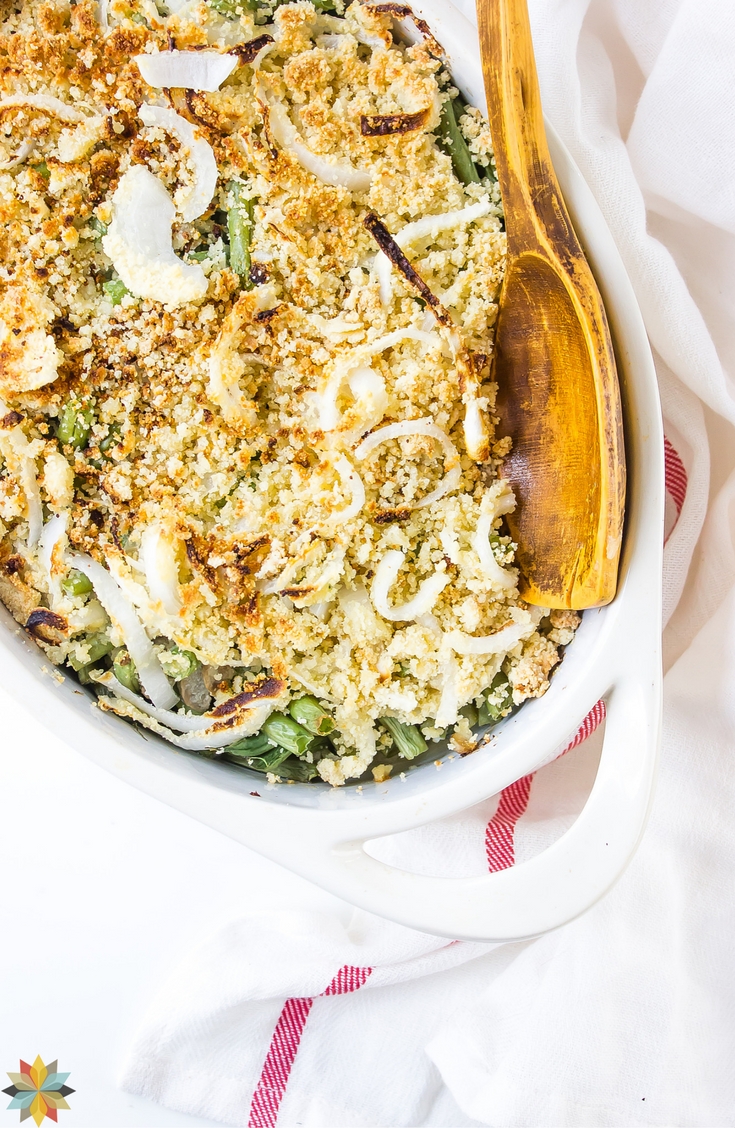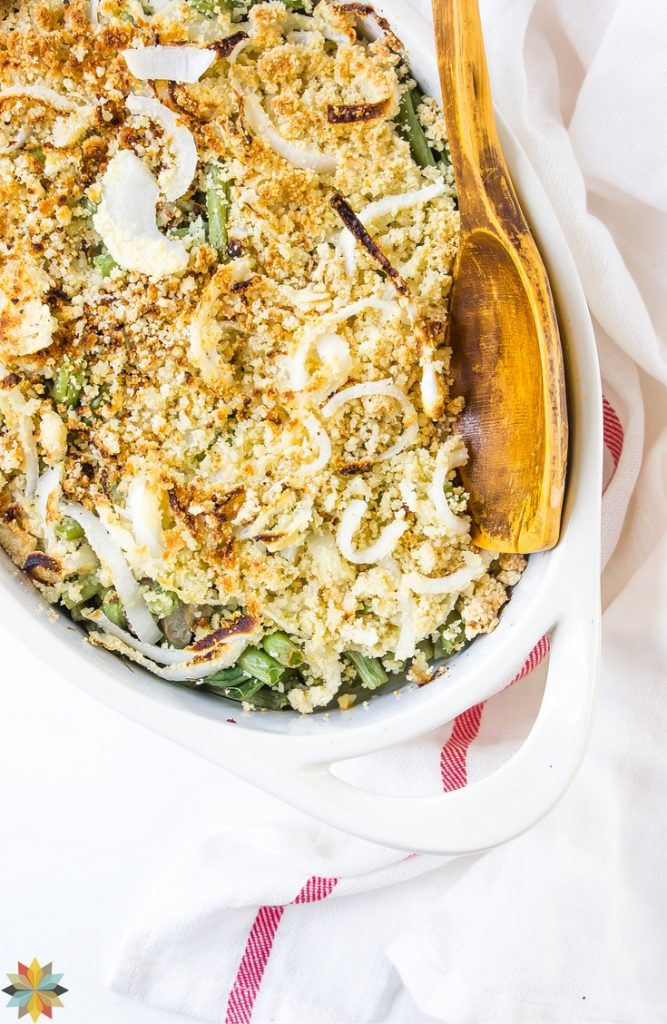 Gluten Free Casseroles
From Scratch Tuna Noodle Casserole (Paleo and keto option)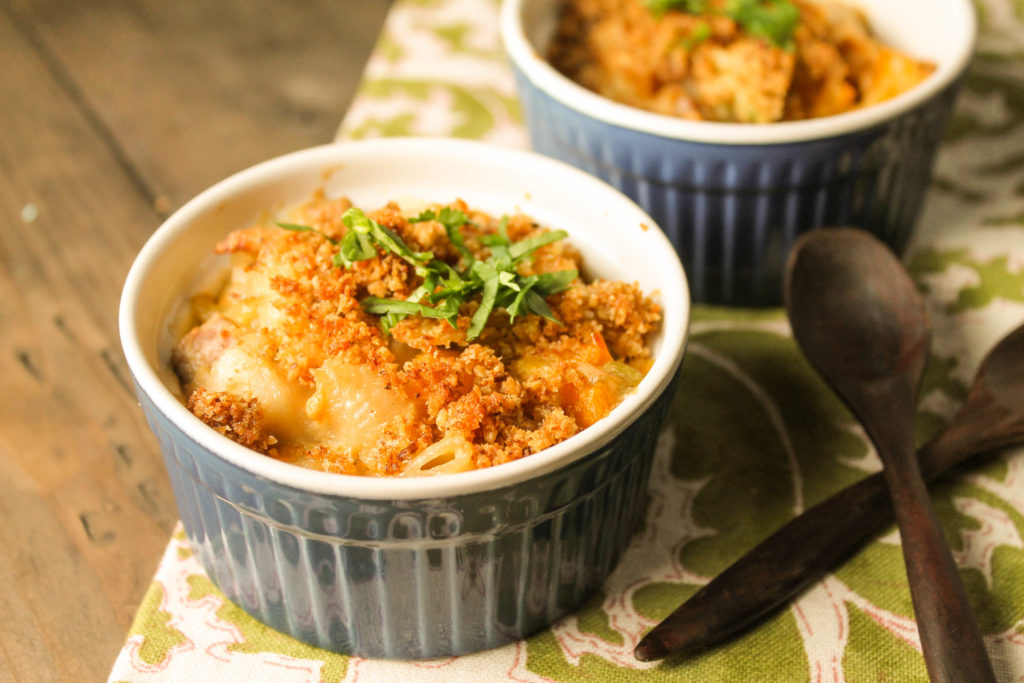 Chicken Broccoli Casserole w/ Fried Onion Topping @ Savoring Today
Gluten Free (Dairy Free) Lasagna
Any of the links in my posts may be affiliate links. If you click on them and make a purchase, I might make a commission. Your support is much appreciated and pays for the cost of running this free resource!