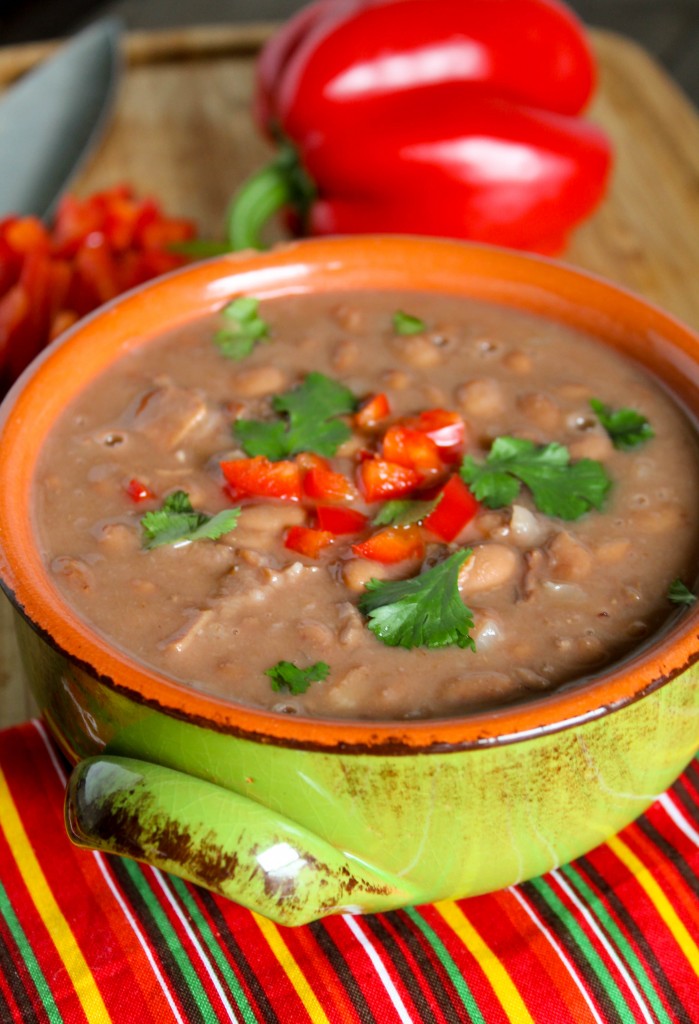 I never thought I could love beans so much.
I mean, it is a pot of beans, how special could it be?
But every single time I make these beans (Teacher-Appreciation week, parties, for the family & neighbors) people go nuts over these.  They comment how flipping delicious they are.  I am telling you…done right…you will never look at a humble pot of beans quite the same again.  And there will be no bank-breaking with this recipe….organic dried beans are very affordable.
I use my pressure cooker for this recipe, which takes minutes to perfectly cook my soaked beans as opposed to hours.  I simply ADORE my pressure cooker and think everyone should own one!  You can do this stove top they whole way through, I have…it just takes all day on a slow simmer to get those melt-in-your mouth creamy beans.
I credit this recipe and technique to my good friend and neighbor, Glenda.  I had her teach me how to make a traditional pot of Puerto Rican beans.  I have never looked back…and think a can of refried beans would be sacrilege now! Gracias mi amiguita!
I like to make a big batch and freeze leftovers in individual mason jars.
SOAKING NOTE:  By soaking the beans in a acid medium, you are helping break down some of the sugars that make beans more difficult to digest.  So if you normally get some toots, this might be you saviour!  On top of that, you are unlocking the nutrients and making them more available to your body.  Just DO it!  Yes, you can bypass this step and cook you beans longer…or follow Whole New Mom's technique for  the quick-soak method!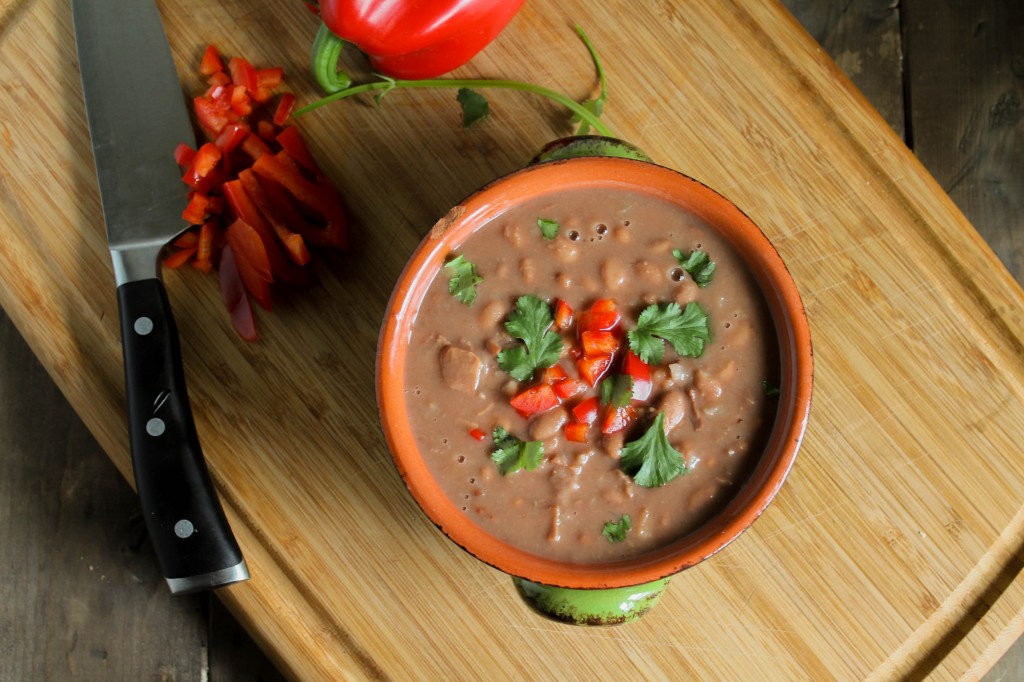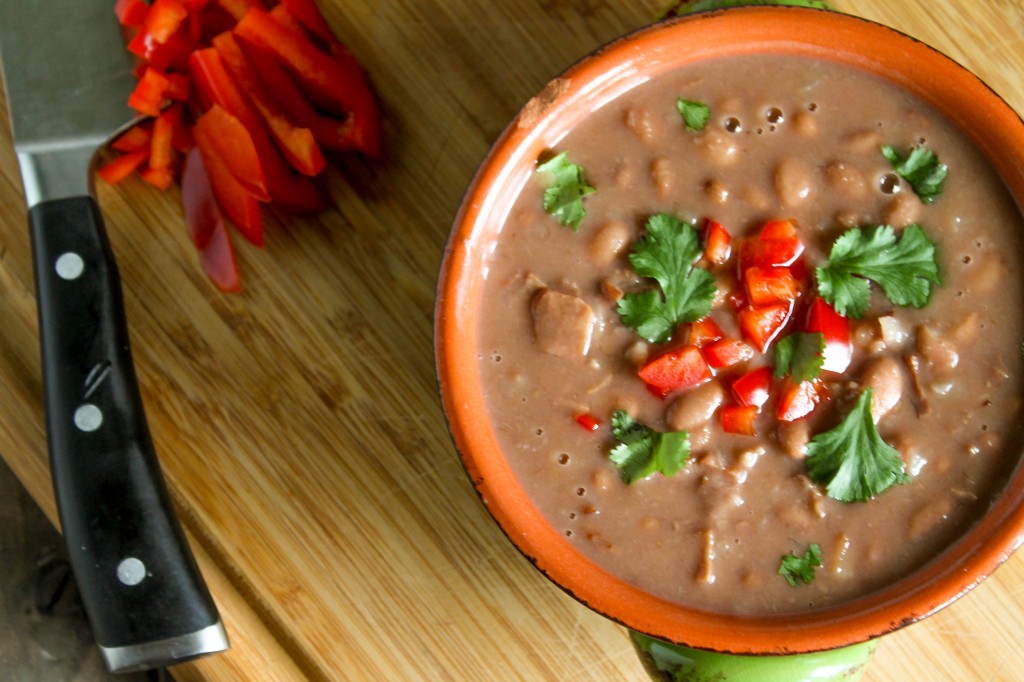 This recipe was shared on Mostly Homemade Mondays, Fat Tuesday, Hearth & Soul, GF Wednesdays, Waste Not Want Not, Homestead Blog Hop, Real Food Fridays, Let's Get Real Fridays, Free From Fridays, Natural Living Fridays, Savouring Saturdays,