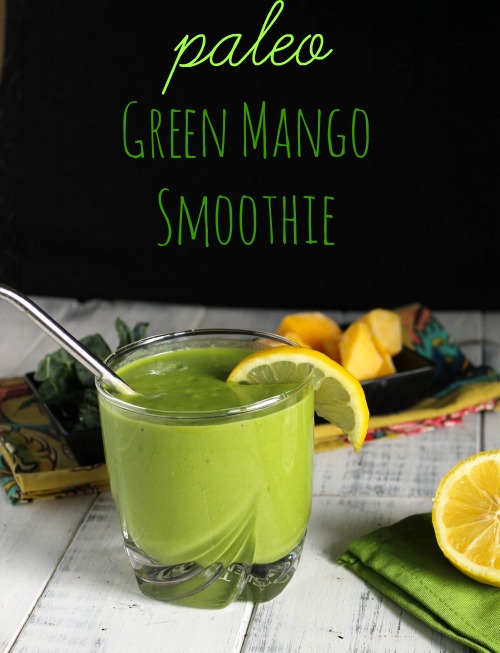 Another smoothie brainstorm to keep my son nourished and satisfied!
Lemon is a great ingredient to have on hand when using leafy greens: it cuts their bitterness and hides them nicely so it does not feel like you are drinking a cup of grass!  If you do not have a high powered blender, just use lemon juice, fresh or otherwise.
The magical protein ingredient here is again, GELATIN!  If you follow me you know how much I love this stuff. If you still need some more pushing to add this superfood to your smoothies…..
It makes the smoothie satisfying (pure protein!) without adding any taste or texture to the end product.
It is gut healing (bowel movements are extraordinarily healthy for my little guy now!).  Read more about its healing properties here if you like.
It is a real food, not a highly processed protein powder, so it is more easily used by our bodies.
My fingernails…they have been crazy strong and long, TOTALLY out of character for me!  Even my Rambo lifestyle of cooking, home improvement and gardening isn't effecting them!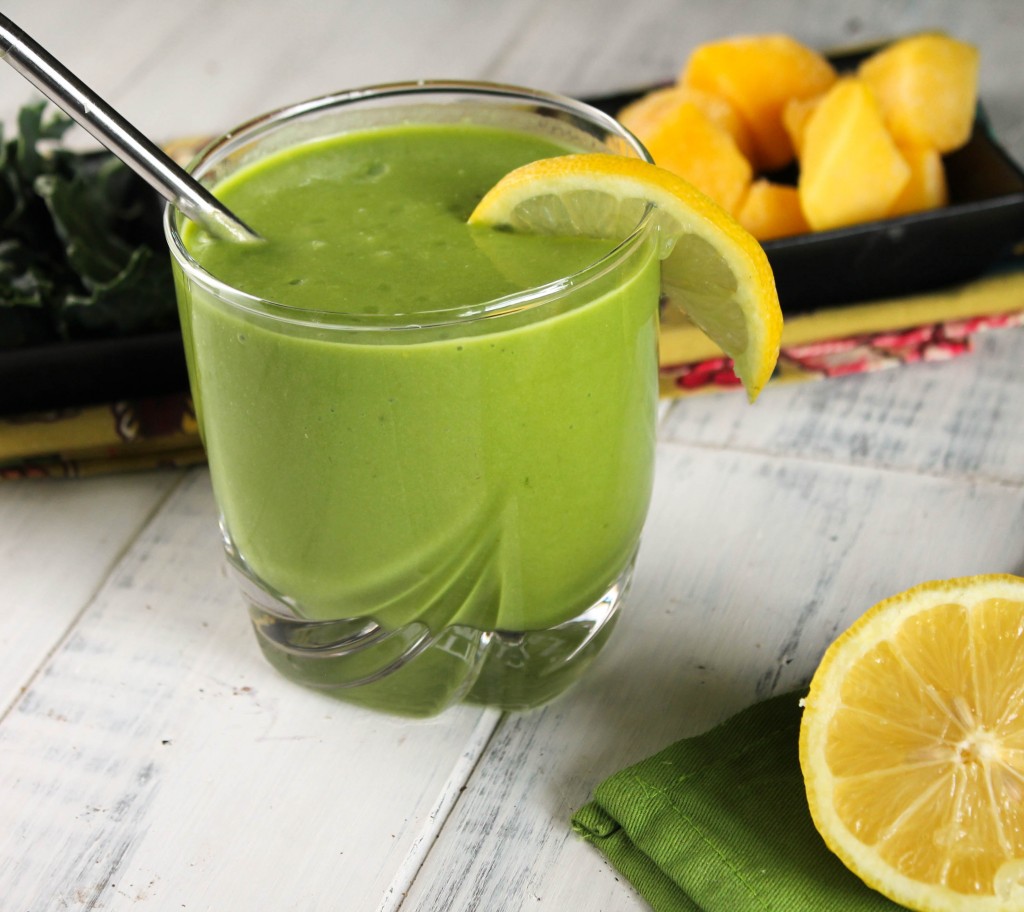 This recipe was shared on  Natural Living Monday, Mostly Homemade Monday,  Fat Tuesday, Hearth & Soul, Tuesday Talent Show, Totally Talented Tuesdays, Tasty Tuesdays, Gluten Free Wednesdays, Wildcrafting Wednesday, Real Food Wednesday, Fresh Foods Wednesday,  Wellness Wednesdays, Raw Foods Thursday,  Full Plate Thursday, Thriving on Thursday,   Pennywise Platter, Whole Foods Friday, GF Friday, Wellness Weekend,  Fight Back Friday, Simple Meals Friday, Savouring Saturday, Whole Foods Weekend Blender Party,