I am very excited to share this recipe with you all!  I have made it more times than I can count, but each time the muffins get scarfed down so quickly, I don't get a picture in!  I plan on re-doing these pictures too…but wanted to get this great recipe in your hot little hands.
One of the best things about this paleo banana bread is that you don't even have to use any sweeteners if you do not want!  The bananas provide a lovely sweetness…which is plenty for me…but of course, a few tablespoons of palm sugar or stevia is a great option too.
Here are some ingredients that are good to have to cook with recipes like this (buying through any of these links supports my time and effort in blogging activities, thanks!):
WHOLE 30?  You can not have sweeteners of any kind if you are doing the Whole 30, so leave out the palm sugar. Although technically any muffins at all are not allowed!
MORE EGG FREE PALEO BAKED GOODS/TREATS?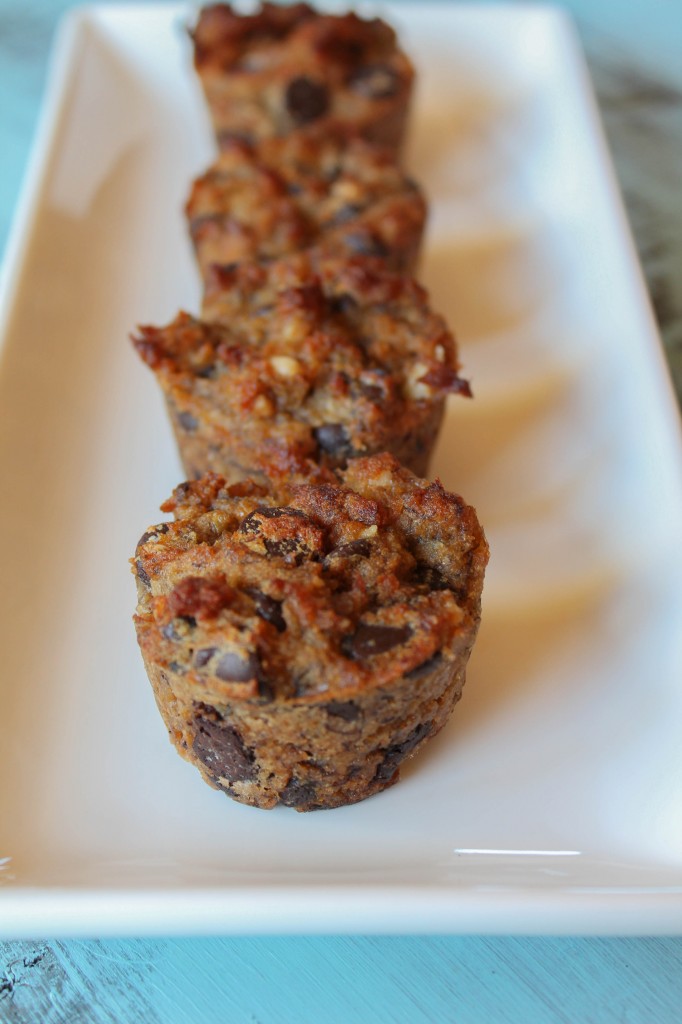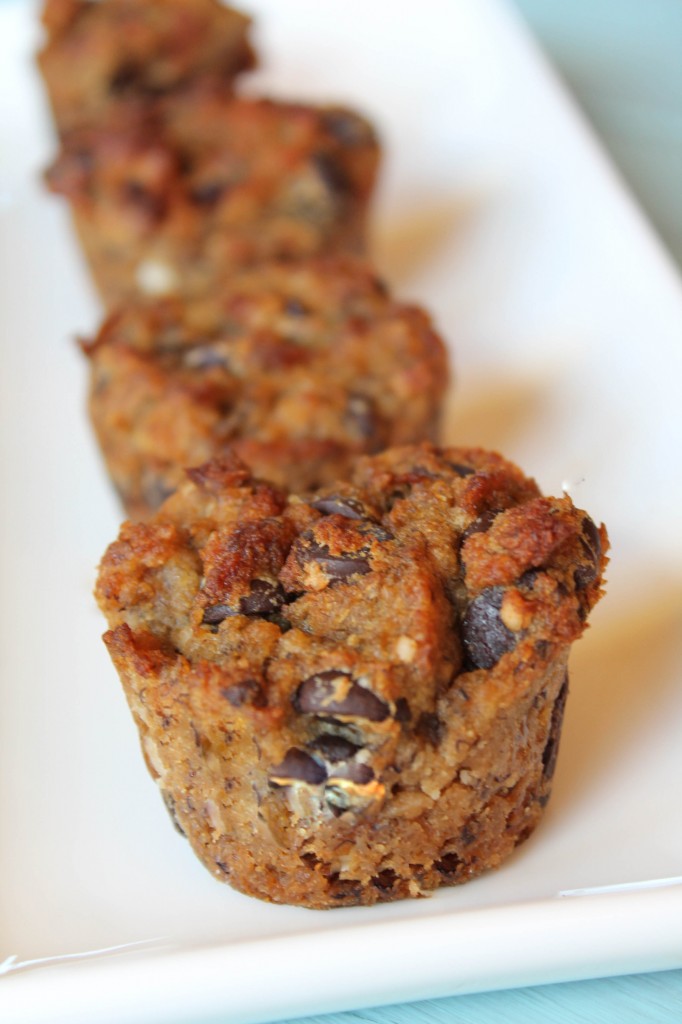 This recipe was shared with Healthy Green Natural, Tasty Tuesday, Hearth & Soul, Recipe of the Week, Wednesday Showcase,