An amazing coffee cake that is just moist with a perfect crumb.  And all in your blender?  Yup!  (Don't worry, if you do not have a high powered blender, you can still make this!)
I saw a recipe via the Blendtec blog, and knew I had to try and make it sugar and gluten free!    It was a smashing success…everyone who has tried it agrees!  You can change the fruits and zest if you like…I just love cranberries and orange, and my son still can't have berries!  I am thinking of trying cherries, maybe a rhubarb and strawberry combo!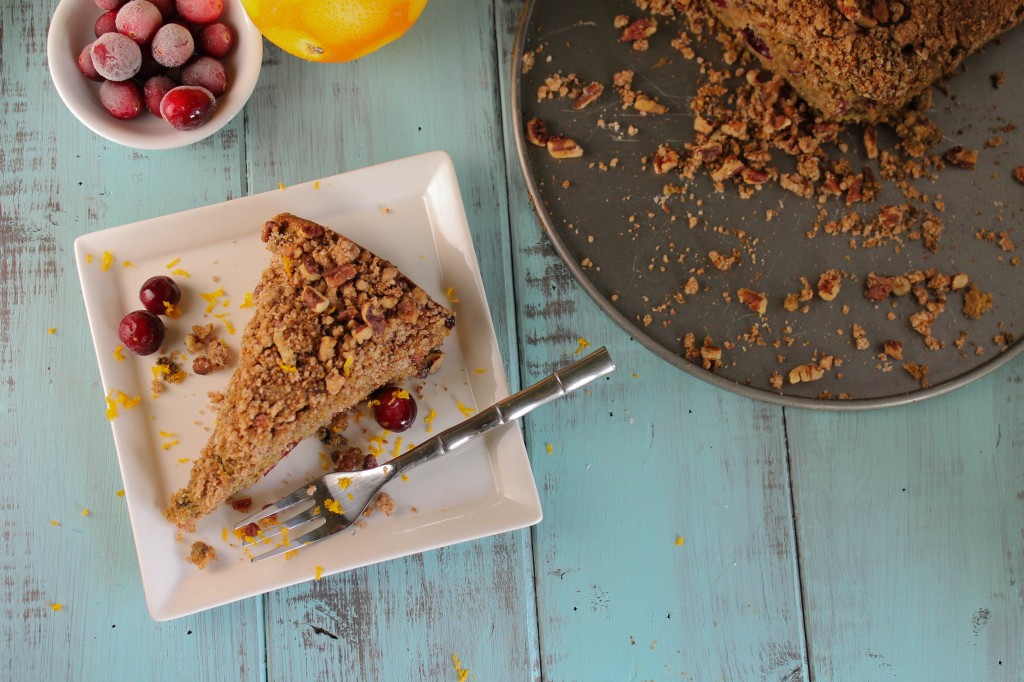 Cranberry (Blender) Orange Coffee Cake - Gluten Free & Vegan
Prep time:
Cook time:
Total time:
Ingredients
Topping
¼ cup palm sugar
¼ cup any rice flour
½ cup pecans (or ¼ cup additional rice flour for a nut free option)
2-3 tablespoons coconut oil or palm shortening
Wet:
¾-1 cup preferred milk (will depend on your apple size, start with ¾ and add additional if you need it)
½ cup palm sugar + ¼ cup equivalent stevia (I use NuNaturals Clear Stevia)
½ cup palm shortening or coconut oil
1 apple, chunked and cored
1½ tablespoons chia meal or flax meal
1 tablespoons vanilla extract
Zest of one orange (Use a Microplane, there is NO better tool for this!)
Dry:
¾ cup sprouted brown rice flour (I am sure brown rice flour would work too, but sprouted brown rice flour is easier to digest and produces a finer crumb)
½ cup sorghum flour
¼ cup rice flour or tapioca flour
1½ baking powder
½ teaspoon baking soda
½ teaspoon sea salt
¼ teaspoon guar gum
1 cup cranberries, or more to taste
Instructions
Preheat the oven to 350 degrees, grease a 9" spring-form pan, or and 9" pan
First place all topping ingredients into a high powered blender, or the bowl of a food processor and pulse until crumbled and blended.
Pour the topping into a bowl, and place all the wet ingredients in the jar or bowl, and pulse to break up the apple and then puree until smooth and well combined.
Add the dry ingredients and cranberries, and pulse until roughly chopped and mostly combined. You can use a spatula to mix any last bits of flour in.
Scrape the batter into the prepared pan, then sprinkle the topping over.
Bake in the preheated oven for about 35 minutes, or until a a knife inserted in the middle comes out clean,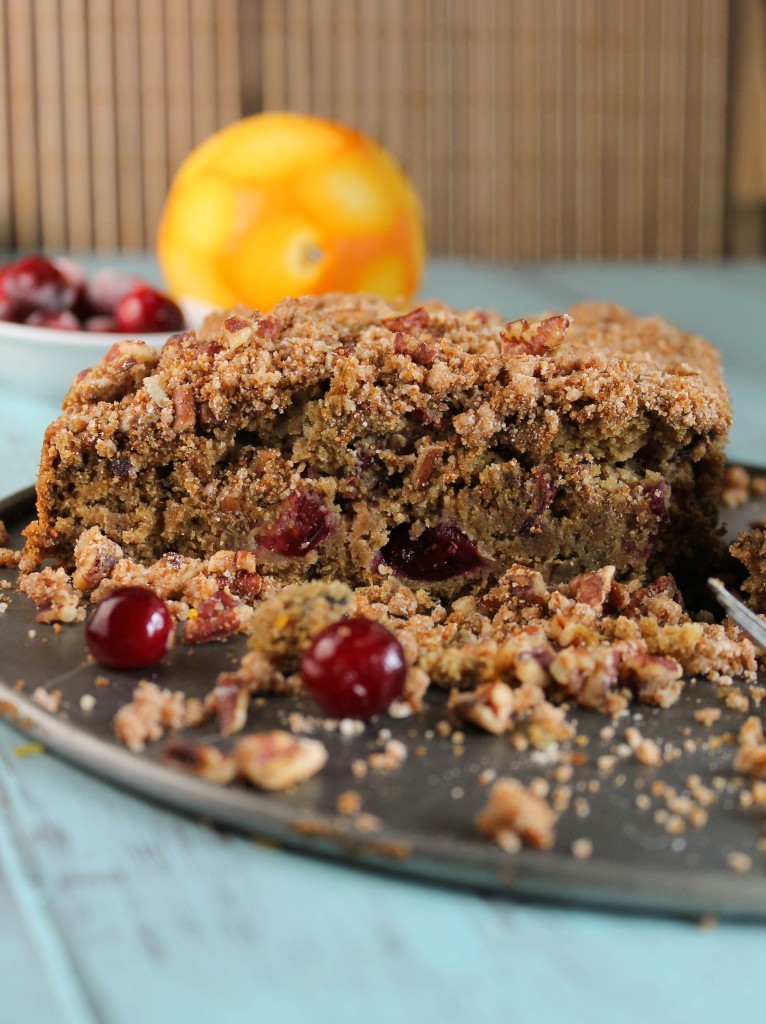 This post was shared with  Mostly Homemade Mondays, Fat Tuesdays, Totally Talented Tuesdays, Hearth & Soul, Waste Not Want Not, GF Wednesday, Wildcrafting Wednesday, Real Food Wednesday,
Any of the links in my posts may be affiliate links. If you click on them and make a purchase, I might make a commission. Your support is much appreciated and pays for the cost of running this free resource!