These gluten free vegan cookie pops use wholesome ingredients are and quick and easy treat for the family!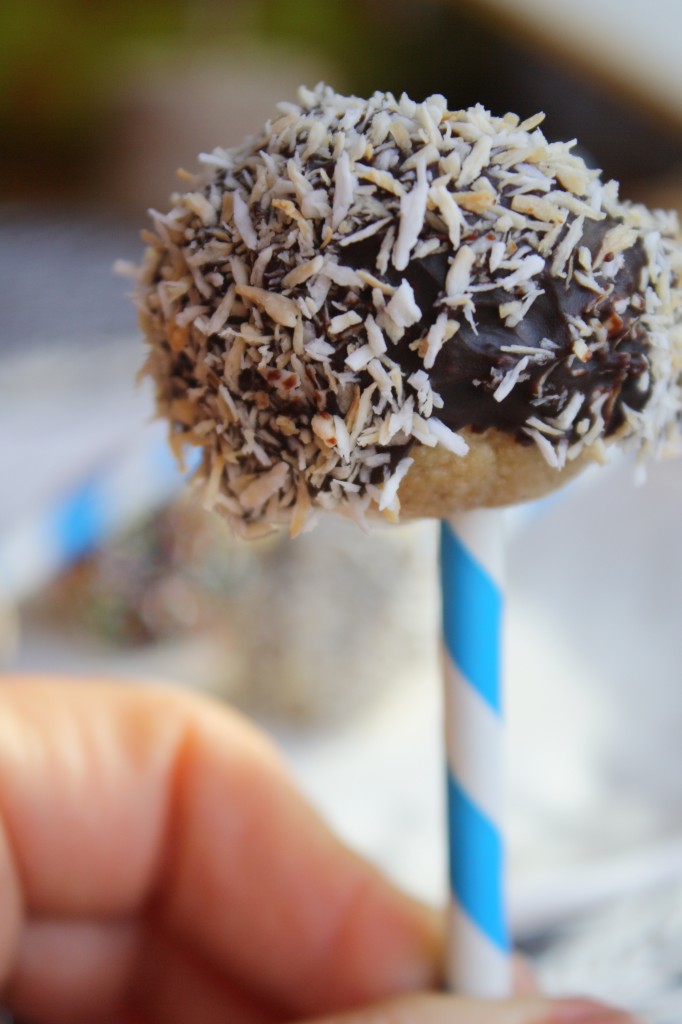 I don't know many people who do not love cookie dough. These little gems will not only satisfy that child-like craving none of us ever grow out of, but it will (horns trumpeting):
take you a couple of minutes to make
make your kids oober giddy and excited
impress your friends
keep you safe from allergens
AND

not

add loving pounds to your waste line (unless you eat the whole batch!).
The secret here is that they only have to taste good, they do not have to bake up nicely…which in gluten-free baking science means: no need for lots of fat, and no need for any binders (like eggs). These are well loved by everyone who tries them, including my daughter who eats her treats with gusto (pictured!). You can coat them in any variety of toppings, or leave them plain. I like them plain with no accouterments, my kids like (wait for it…..) pick sprinkles (shock!).
What topping ideas do YOU have?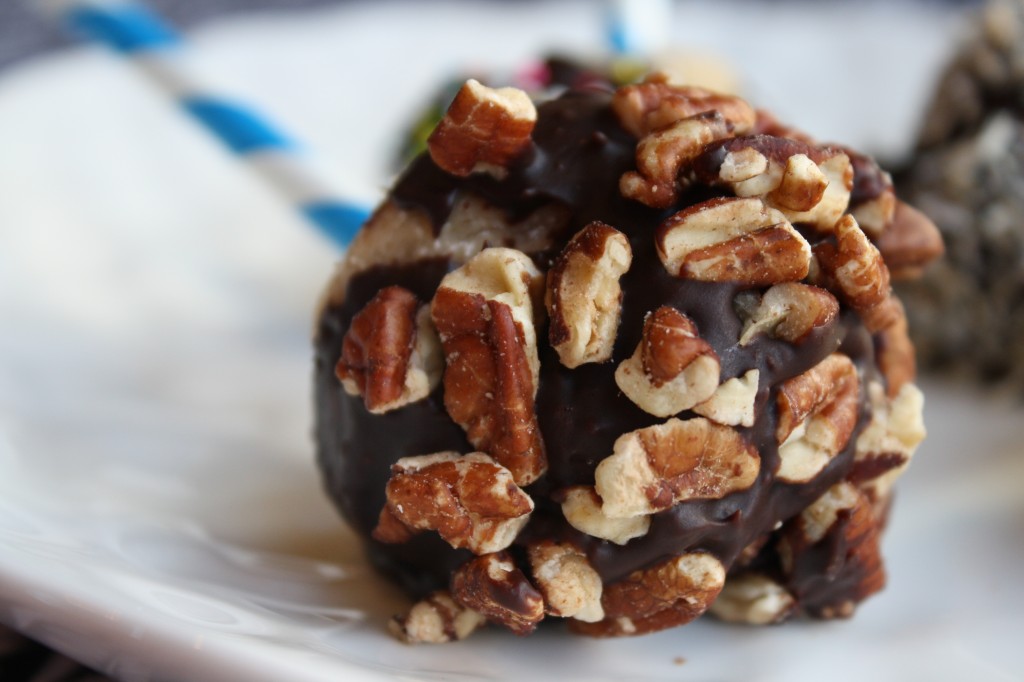 Gluten Free Vegan Cookie Pops Recipe:
Low-Fat Gluten Free Vegan Cookie Pops
Ingredients
1/2

cup

gluten free oat flour

or whole-wheat pastry**

2

tablespoons

brown sugar or palm sugar*

1

tablespoon

sugar or 8 drops stevia liquid

Dash of salt

1

tablespoon

yes, only 1! allowed butter (c0c0nut oil, Earth Balance Margarine, ghee, etc)

1/8

teaspoon

vanilla

2-3

tablespoons

any milk

Chopped dark chocolate or chocolate chips to taste

Optional dips: melted dark chocolate for dipping

sprinkles, toasted chopped nuts, toasted coconut

*palm sugar has a coarser granule than brown sugar and will need to be softened/dissolved with the milk in this recipe first. Mix together and let sit for 5 minutes or so.

**you can make your oat flour by whirring rolled oats in a coffee grinder or high-speed blender like a Vitamix or Blendtec
Instructions
Mix the flour, sugars, and salt together.

Work the butter in with your fingers or a fork until evenly dispersed.

Add in vanilla and just enough milk to bring the dough together.

Mix the chocolate chunks in.

Roll into about 10 balls as you deem fit! If' you'd like to make them "pops", just add any stick (straws, skewers, etc).

If you'd like to dip these in additional chocolate, melt about 2 ounces chocolate w/ 2-3 tablespoons any milk. Dip and cool on a Silpat or piece of waxed paper (if you'd like your own Silapt, my mom friend sells them here). Store in the freezer!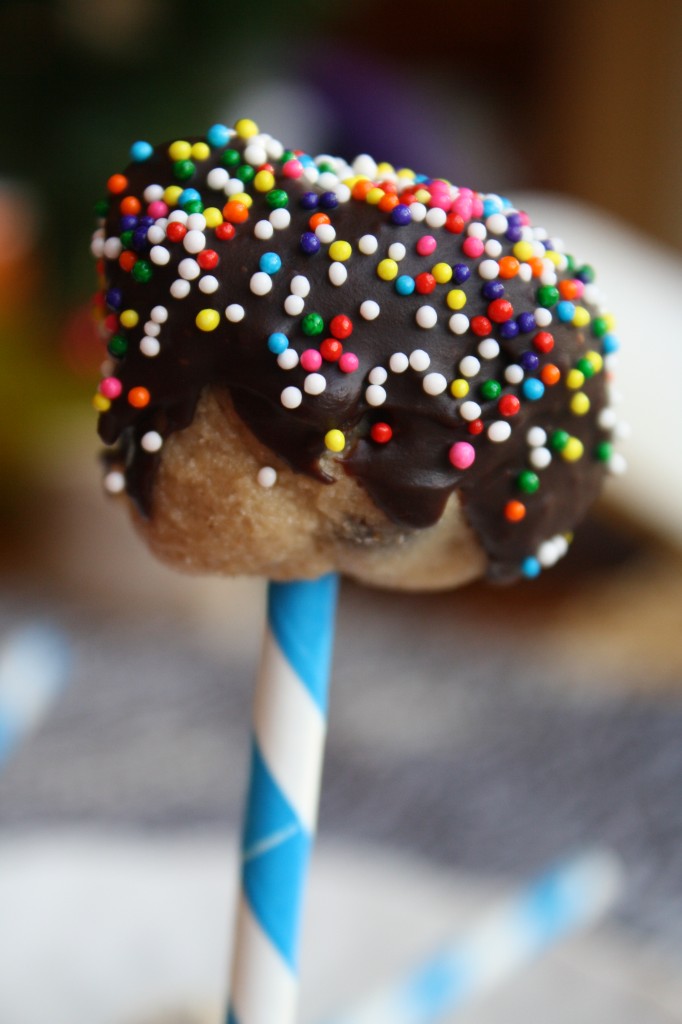 Any of the links in my posts may be affiliate links. If you click on them and make a purchase, I might make a commission. Your support is much appreciated and pays for the cost of running this free resource!