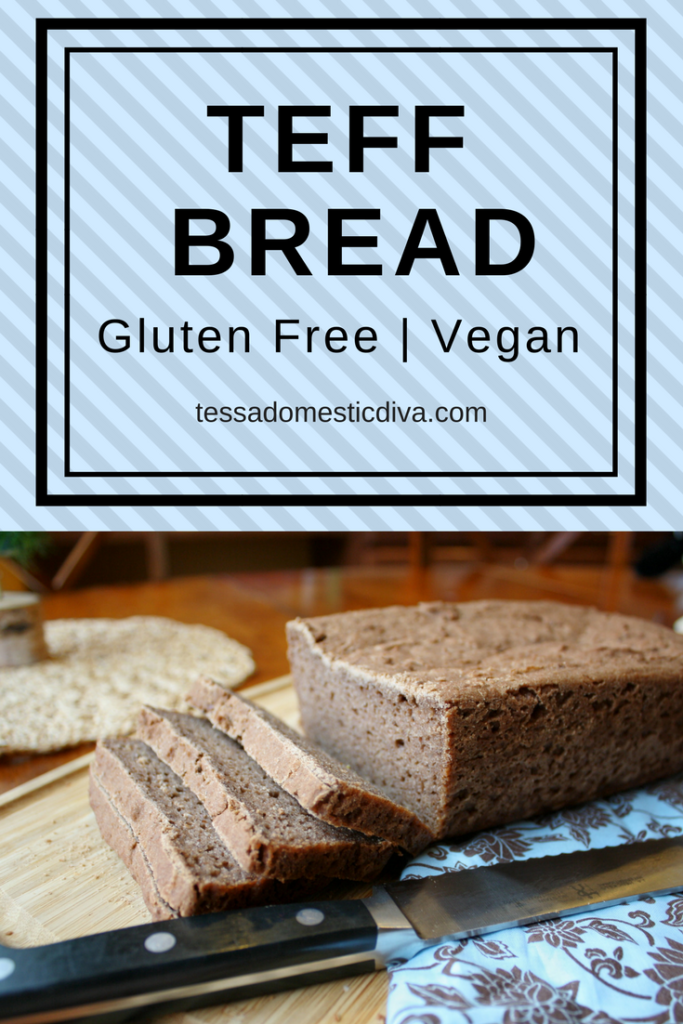 It has taken me a long time to get a yeasted bread recipe up on my blog!
A year ago when I first had to cut out gluten AND eggs, my very first task was finding a good bread substitute.  I had absolutely NO idea how hard that was going to be!  Almost all of the recipes called for eggs, and any egg-replacers I used, in fact ANY tweaks I made to recipes WITH eggs resulted in DISMAL failures.
After umpteen failed attempts…I just gave up on yeasted bread, and figured I would climb that mountain when I wasn't so disheartened, so utterly deflated after all my failed attempts.
What I would have given to have this recipe back then!!
We can have eggs again, at least 4/5 of us can, so I can buy the Udi's that my kids prefer.  I certainly don't mind it either, but I wanted something very whole grain with almost no starches.  And Udi's doesn't work that well with PBJ's.
When I stumbled upon this recipe on Whole Life Nutrition Kitchen, I knew I had to give it a whirl!!  Yeasted gluten free breads do not require two rises, and they do not require kneading, so they are very easy to throw together.
You can't get much more bang for your buck when it comes to the nutrition found in teff either, so this is one wholesome bread recipe you should try!!
Thank you Alyssa for yet another great recipe!  You can buy teff flour at your local natural foods store for about $6-8/24 ounce bag, or online in bulk for less at Teff Co.
Teff Bread – Gluten Free | Vegan Recipe:
12 slices@ 159 calories, 4.6 g fat, 29.5 g carbs, 3.4 g fiber, 4 g sugar, 3.1 g protein
Please visit Whole Life Nutrition Kitchen to see their rocking recipe and all the details!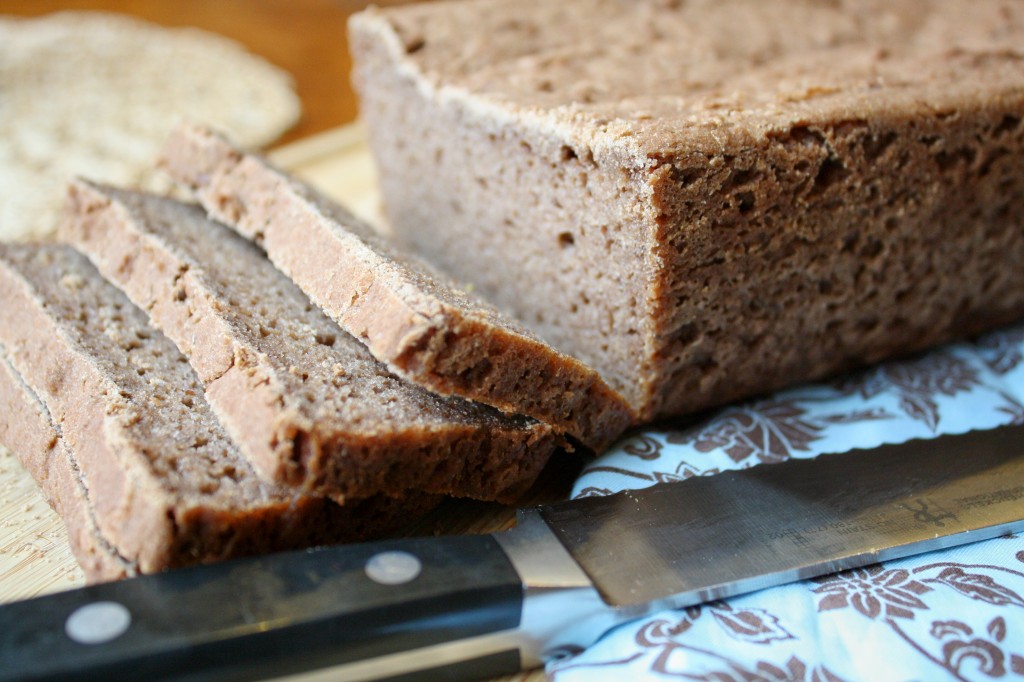 Any of the links in my posts may be affiliate links. If you click on them and make a purchase, I might make a commission. Your support is much appreciated and pays for the cost of running this free resource!