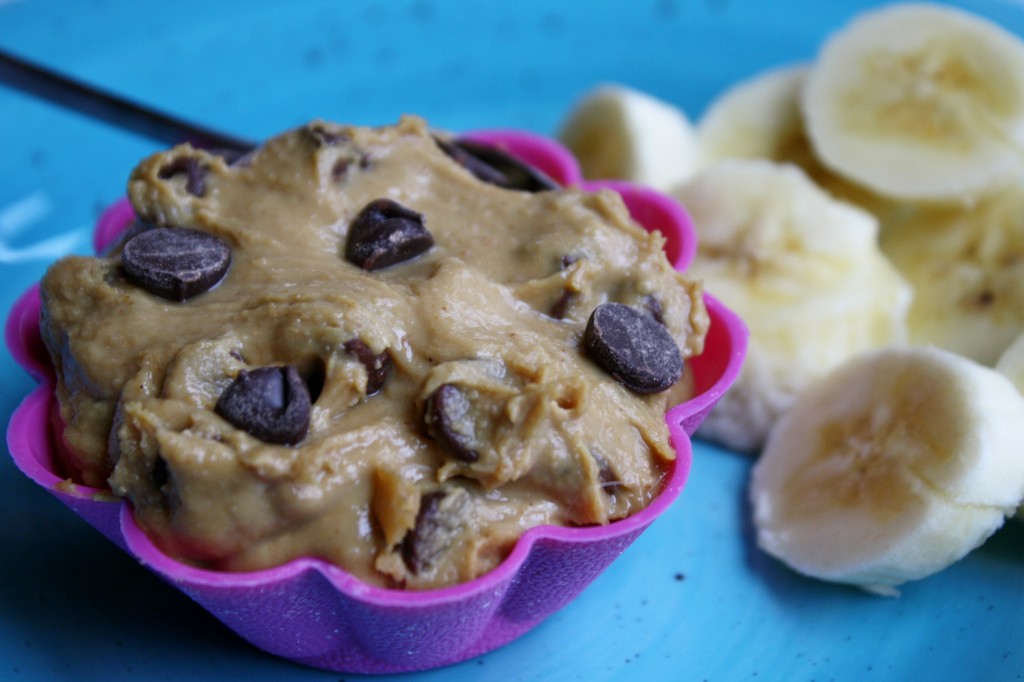 Think chocolate chip peanut butter cookie dough, because that is what this is, only WAY HEALTHIER!
This is a healthful, protein filled snack for anyone, and delicious along side some fresh fruit or or spread on some graham crackers (or just eat it by the spoonful!)
This recipe came about when I was cleaning out and refreshing the organization in my pantry. I discovered an as yet unused bag of peanut flour from Trader Joe's. I had no idea what to do with it, but felt I had to use it up.
What I discovered was this flour is no longer carried at Trader Joe's, and that many are very sad about it. And while not as convenient, the same product is still available: Southern Grace Farms makes the same peanut flour as was sold in Trader Joe's. It is sold in many online venues for about $5/bag, less for bulk purchases of course!
What Is Peanut Flour?
And now I get the near cult following this flour has. After learning about the nutrition information, I was hooked too:
Peanut Flour is an amazing little gem of a flour, all the nutrients and a fraction of the fat, here is some information:
Peanut flour is a dry powder formed after the partial extraction of oil from the roasted peanut seed.
It is used to add flavor and protein to processed baked goods, nutrition bars and snacks, as well as to marinades, sauces and dressings. Worldwide, peanut flours have been limited to use by industrial food processors as a major food ingredient.
While peanuts are about 25 % protein, peanut flour is about 50 % protein. That's because the process of mechanically removing fatty oil from roasted peanuts enriches the levels of the remaining peanut components.
The resulting flour is naturally low in fat, high in protein and relatively low in carbohydrates.
Peanut Flour Nutritional Info:
1/4 cup of peanut flour is 110 calories, 4 grams of fat, 0 mg sodium, 4 grams of fiber, and 16 grams of protein! Compare that with peanut butter… 1/4 cup is 379 calories, 32.5 g fat, 296 mg sodium (salted PB), 3.75 grams fiber, and 16 grams of protein.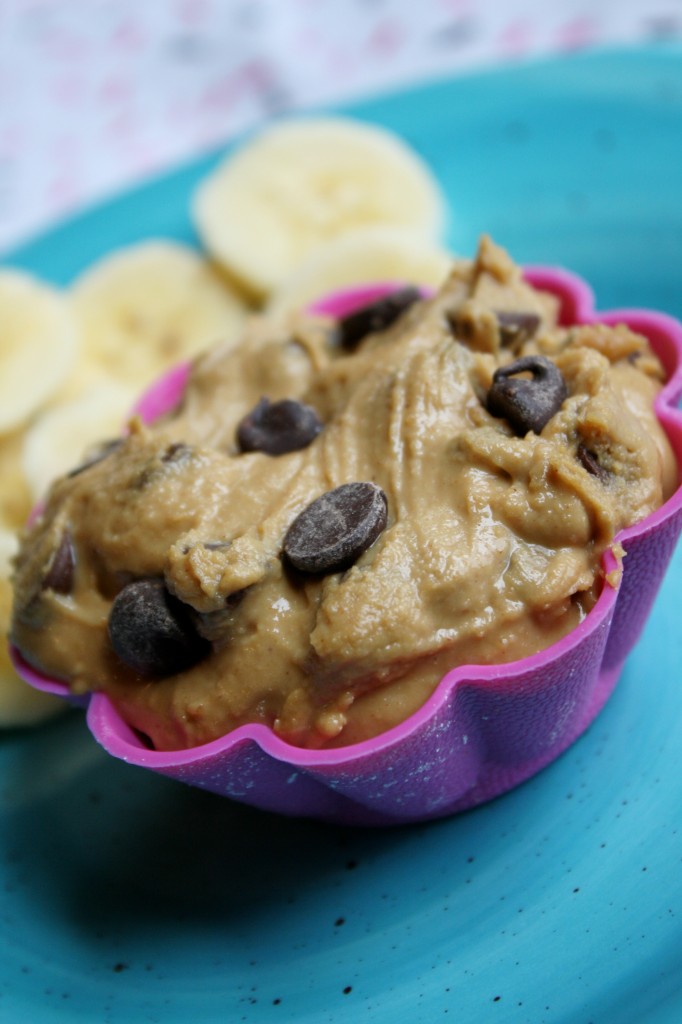 Here some additional recipes to enjoy with peanut flour!
Peanut Butter Chocolate Dip Using Peanut Flour Recipe:
Lower Fat Chocolate Peanut Butter Dip - Plus Peanut Flour Info!
Ingredients
1

cup

peanut flour

1

cup

water or non-dairy milk

2-4

tablespoons

peanut butter

2

tablespoons

maple syrup

or other sweetener, to taste

1/4

cup

chocolate chips

to taste
Instructions
Mix all the ingredients together until well blended.

Add more sweetener or liquid to suit your preferences.
Any of the links in my posts may be affiliate links. If you click on them and make a purchase, I might make a commission. Your support is much appreciated and pays for the cost of running this free resource!