The Paleo 'Peanut Butter' Cups don't actually contain peanuts, but the results are sinfully delicious!
Top 8 free, these delectable candies are made with all real food ingredients so you can feel good about feeding them to your family.
As an added bonus, these are simple enough candies for little kids to make on their own too…my kids LOVE to make them!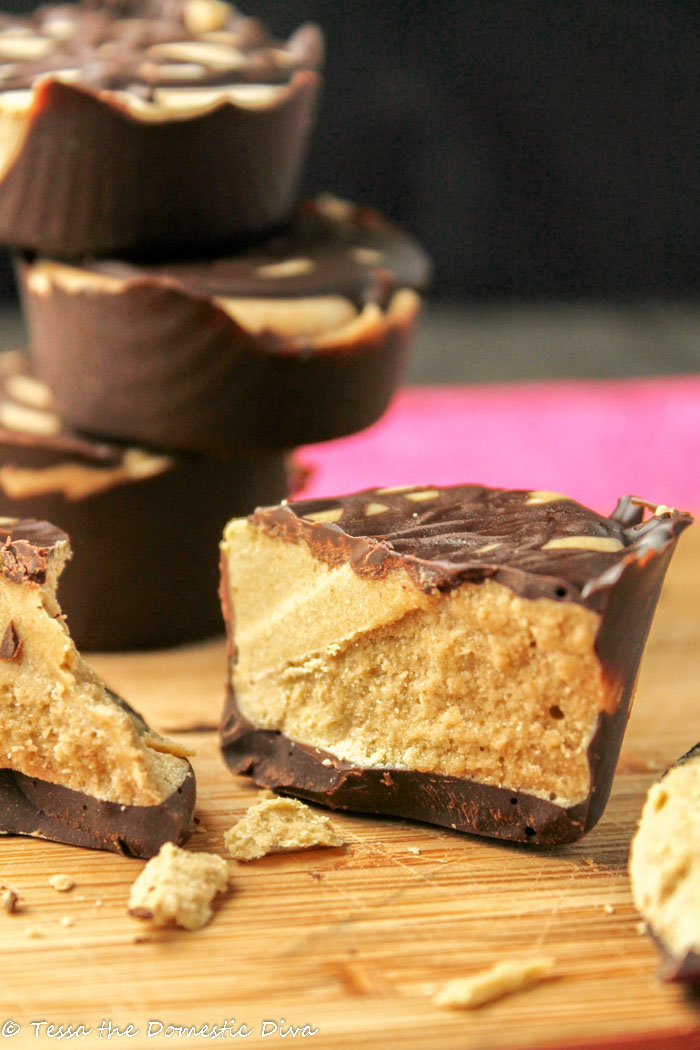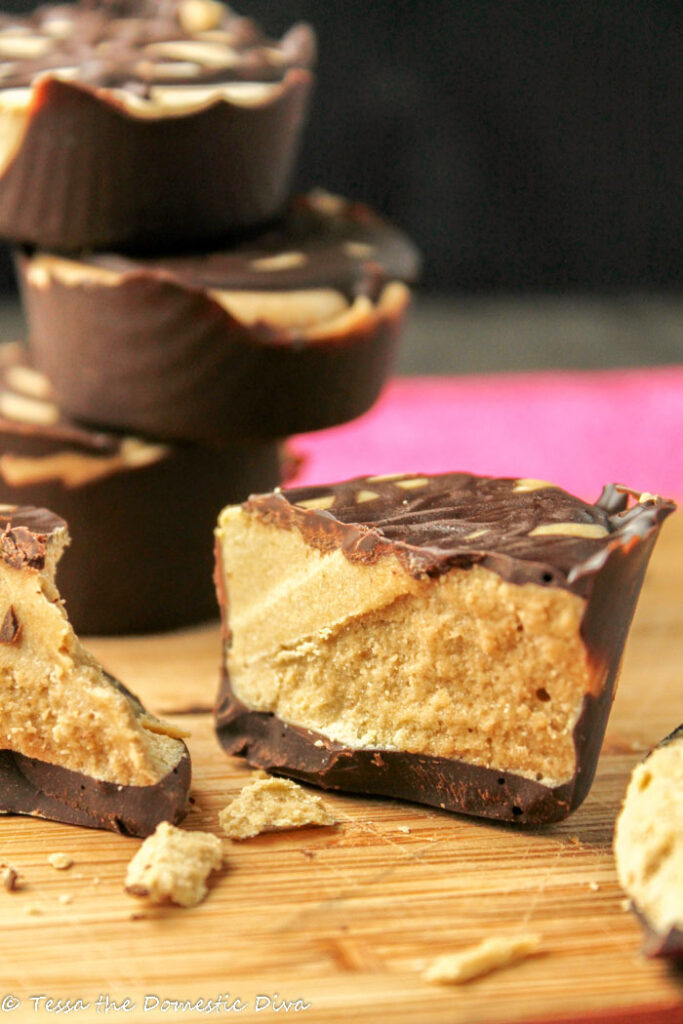 I died and went to heaven.
These little morsels are insanely quick to make and SO much better than any Reese's Peanut Butter Cup you'd buy in the store! No allergens, no refined sugars…I can almost call these health food!
These quickly became a favored treat with my kids…and they like to regularly make them all by themselves (really!).
Of course I have to be in the mood for an epic melted chocolate mess…but most days I can manage! High five to all the mommas out there!
Different way to shape these healthy peanut butter cups? Short cut method?
While I like to make these in a mini muffin tin to monitor the size…they can be made in larger muffin tins, candy molds, or even in bar form!
You get decide!
Bar form is definitely the quickest: spread a parchment lined 8 x 8 pan with half the chocolate mixture. Place in freezer to firm for 5-10 minutes. Then smooth the filling right over the top. Freeze 5-10 minutes then add the remaining melted chocolate right over the top and chill or freeze to firm up before cutting!
Can I make these keto or low carb peanut butter cups?
By using Lily's Chocolate and a low carb liquid sweetener like Surkin Fiber Syrup, you can make these lower carb!!
Powdered erythritol would do the the trick too, I whir my favorite Lankanto sweetener in my BlendTec if I use it!
Or if you want to go for a fat bomb style, skip the chocolate all together and enjoy a peanut butter fudge!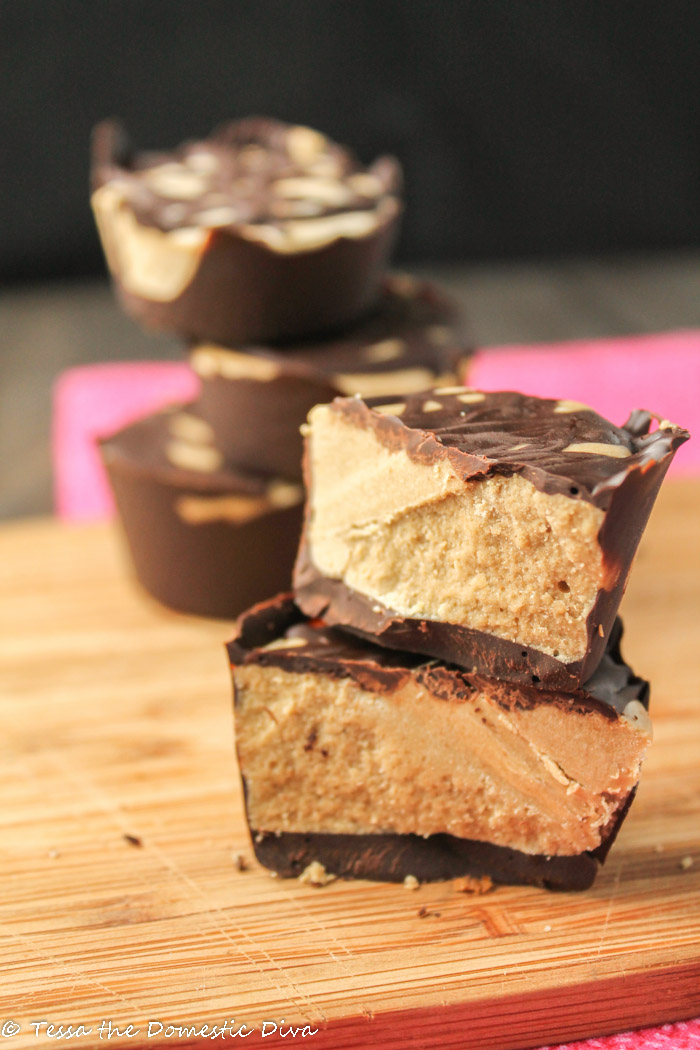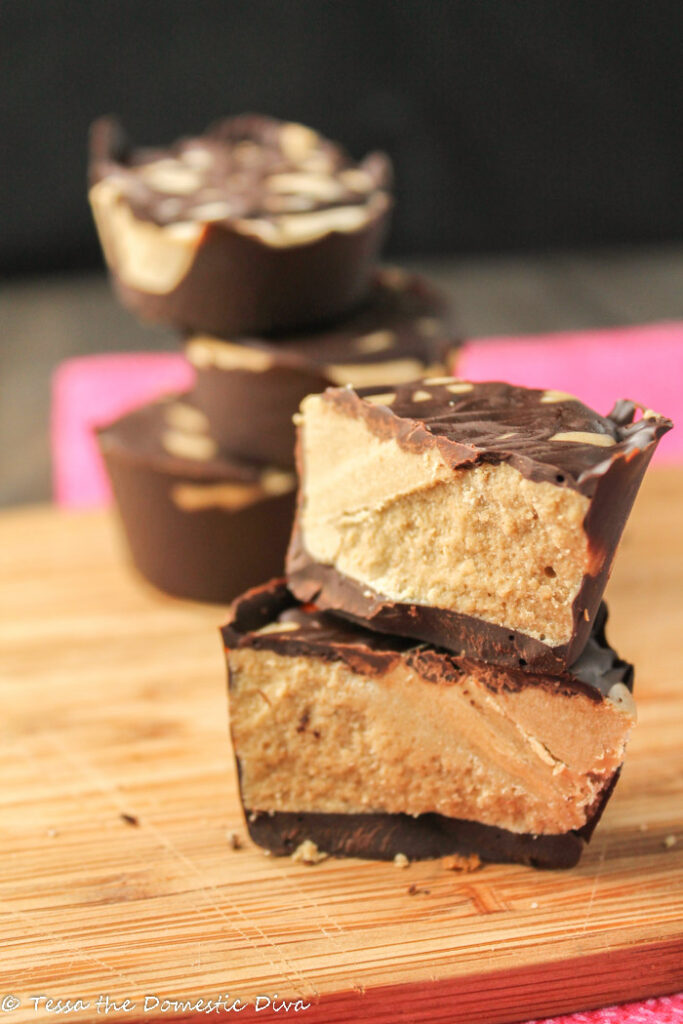 Can I use different nut or seed butters to make paleo peanut butter cups?
You bet!
I use whatever I have on hand!!
Cashew butter, sunflower seed butter, and almond butter have all made their way into these tempting morsels! You can even refer to this post for how to make peanut butter! make
I am imagining using some homemade macadamia nut butter or mixed nut butter would be a fun twist too!

Why is fair trade chocolate important?
Whatever chocolate you choose, please select a Fair Trade Certified Chocolate.
In this way, we can be sure our treats are NOT being created on the backs of children and their impoverished families.
Please read more about why I choose Fair Trade Certified chocolate here. Or another great article here.
A couple of my favorite brands I regularly buy (there ARE MORE, LOOK FOR THE "FAIR TRADE CERTIFIED" LOGO):

Want Some More Homemade Real Food Candies To Try?

Paleo 'Peanut Butter' Cups Recipe:
Give these a whirl…but be warned, they are ADDICTIVE, and therefore hard to resist!!!
They are delicious with or without the chocolate, and need to be stored in the freezer!
If you try these delicious candies, I want to hear from you!! So please leave a comment below!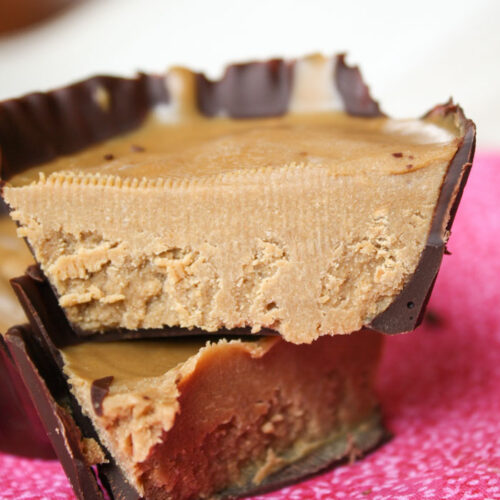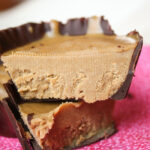 Healthy Paleo"Peanut Butter" Cups
Sinfully rich and decadent peanut butter or any any nut and seed butter fudge coated in rich dark chocolate!
Ingredients
1

cup

sunflower seed butter

OR any nut butter of your liking!

1/2

cup

coconut oil

softened (it's solid at room temp)

1/4-1/2

cup

honey

or any liquid sweetener to taste. I like about 5 tablespoons. I have also used half stevia to keep sugar lower

1/2

teaspoon

vanilla extract

1/2

teaspoon

sea salt

optional

1

cup

dark chocolate chips

melted, Fair Trade Certified
Instructions
Blend all ingredients (except chocolate) in a mixer or food processor until smooth.

Melt the chocolate chips in the microwave. DO NOT OVER-HEAT THEM...it makes them gritty and tough. I always start with a minute, stir and do 20-30 second increments after that. When about 2/3 are melted, I just keep stirring until all are melted.

Line a muffin tin (all I had was large paper muffin liners, but these would be perfect in mini muffins too).

Pour a tablespoon or so of melted chocolate into paper liner, and brush the chocolate up the sides, no need to be exact (anyone who knows me knows I am more about taste than looks, not patient enough for the pretty details!) The chocolate will harden almost instantly as you brush it up the sides.

Fill with the sunbutter filling, and place in the freezer.

Store under refrigeration or in the freezer! You could always use

a zester

to put some pretty chocolate curls on top, or a few extra chocolate chips.

Another simplified way is to do the whole seed butter mixture in an 8 x 8 pan and spread the melted chocolate over the top.
Nutrition Facts
Healthy Paleo"Peanut Butter" Cups
Amount Per Serving
Calories 153
Calories from Fat 108
% Daily Value*
Fat 12g18%
Sodium 56mg2%
Potassium 57mg2%
Carbohydrates 10g3%
Protein 2g4%
Vitamin A 5IU0%
Vitamin C 0.3mg0%
Calcium 36mg4%
Iron 0.6mg3%
* Percent Daily Values are based on a 2000 calorie diet.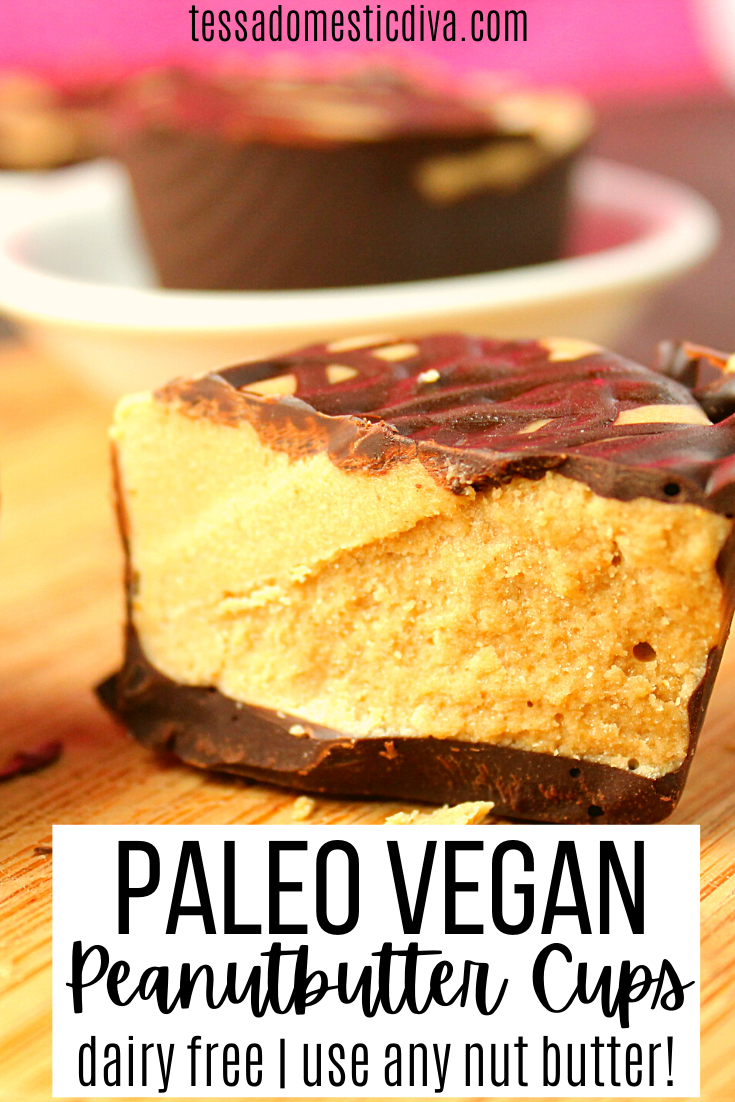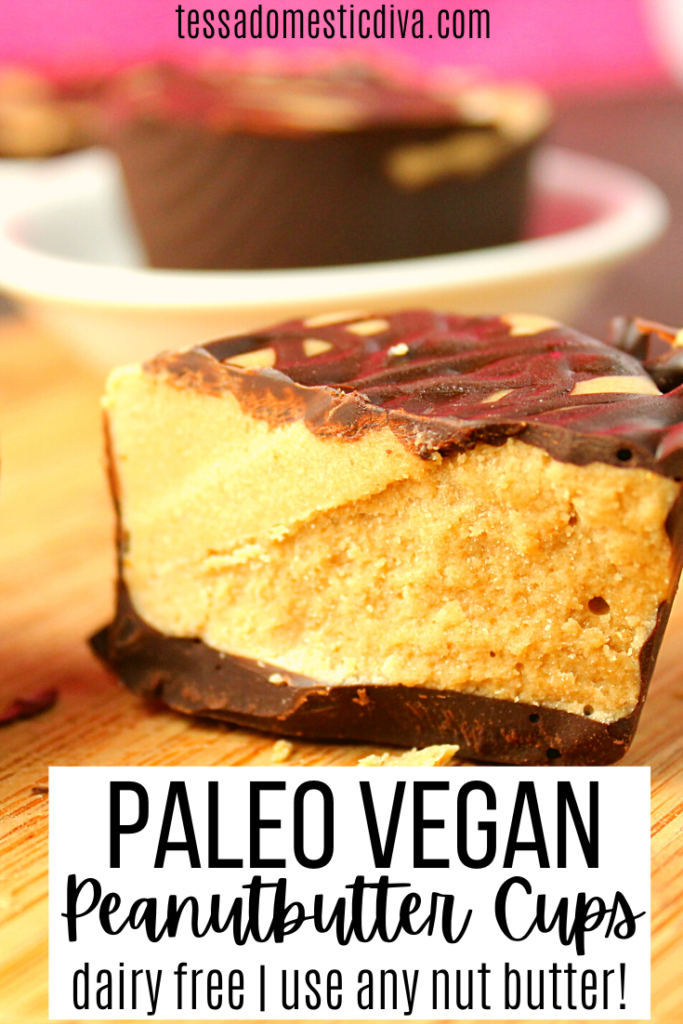 Any of the links in my posts may be affiliate links. If you click on them and make a purchase, I might make a commission. Your support is much appreciated and pays for the cost of running this free resource!