Homemade vegan chocolate truffles are much easier to make than you would think! By making them yourself, you get to control the ingredients and make them a much healthier indulgence! This recipe is paleo AND vegan so everyone can enjoy them!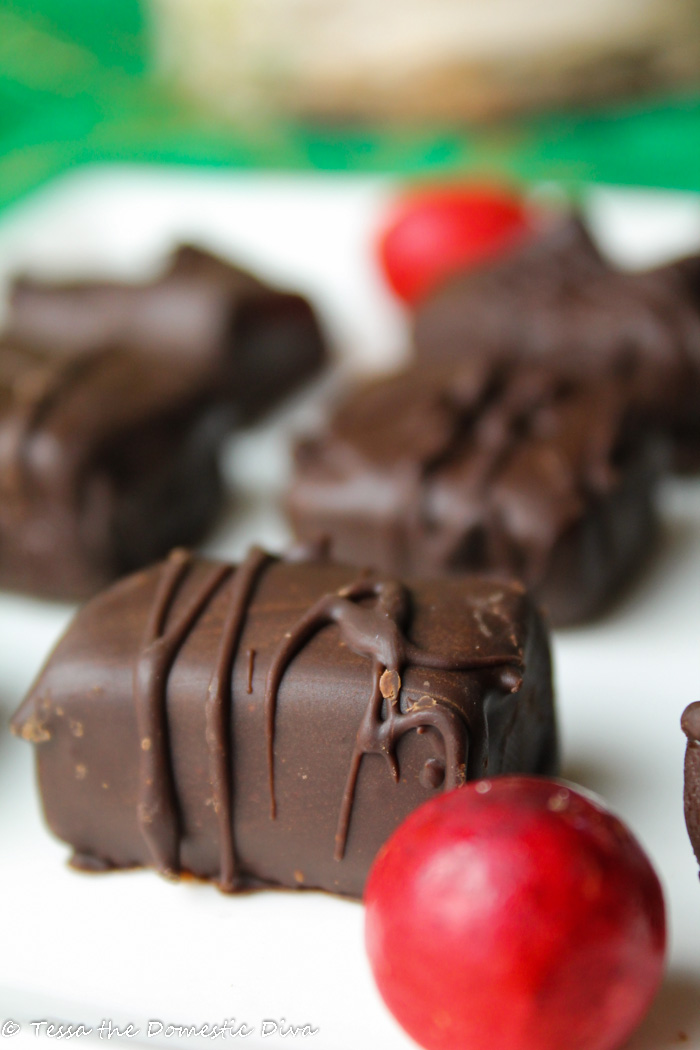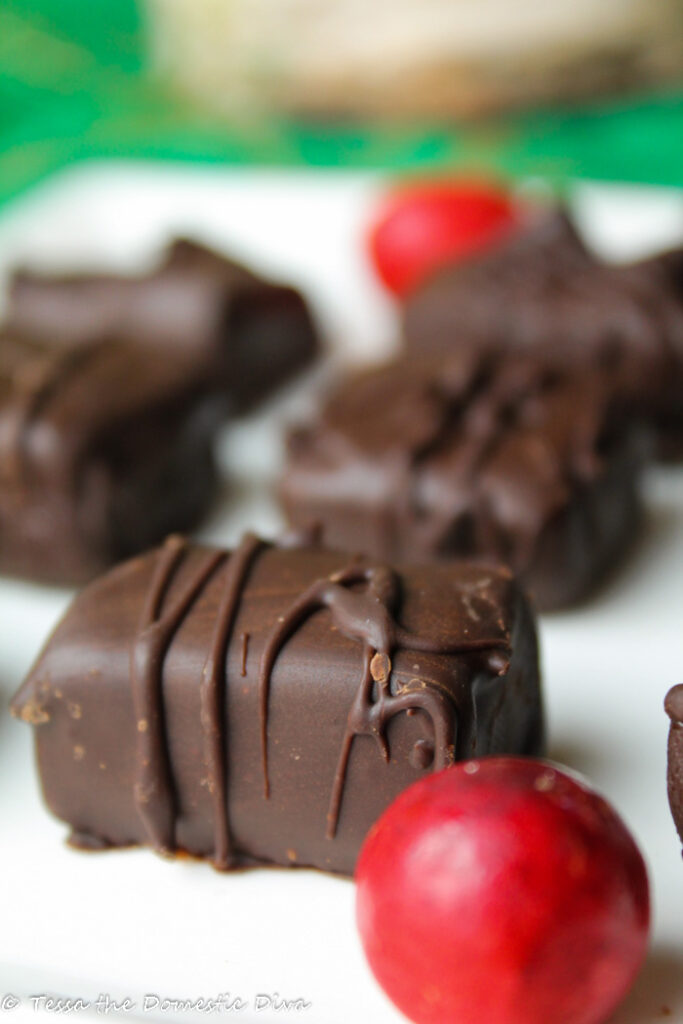 I have very fond memories growing up and going to the old Frederick & Nelsons (in Seattle) for those shiny green hexagon boxes filled with divine little minty truffles. I think I may be really dating myself now as that store has been closed for AGES!!
With a lengthy ingredient list on an inherently simple recipe…..the warning bells go off in my head!!
Vegan truffles are ridiculously simple to make. The only time consuming part is in how you choose to finish them off…hand dipping chocolates is messy and time consuming.
Simply sublime soft, minty, dark chocolate goodness. Smooth, creamy and soft on the inside with a lovely crunchy chocolate shell.
I experimented with several recipes, and although all were enjoyed, I picked the one with the healthiest ingredients and fewest allergens.
Hello beautiful, it is so nice to finally meet you…allergy-friendly Frango Mint Truffles! (Every taste tester swooned over these…in case you needed any convincing!)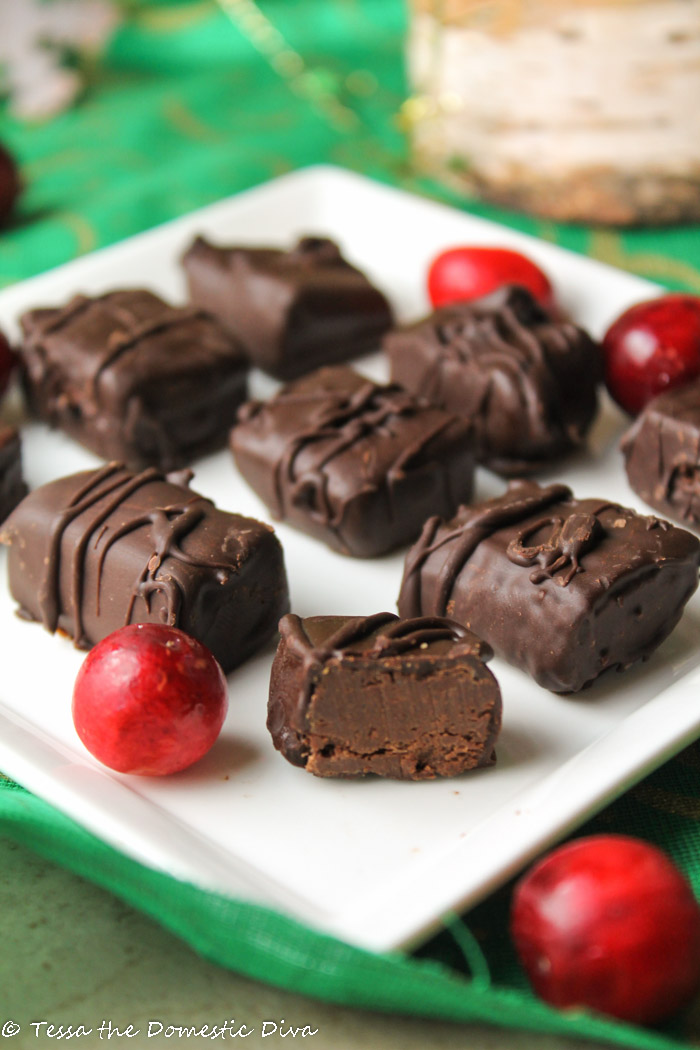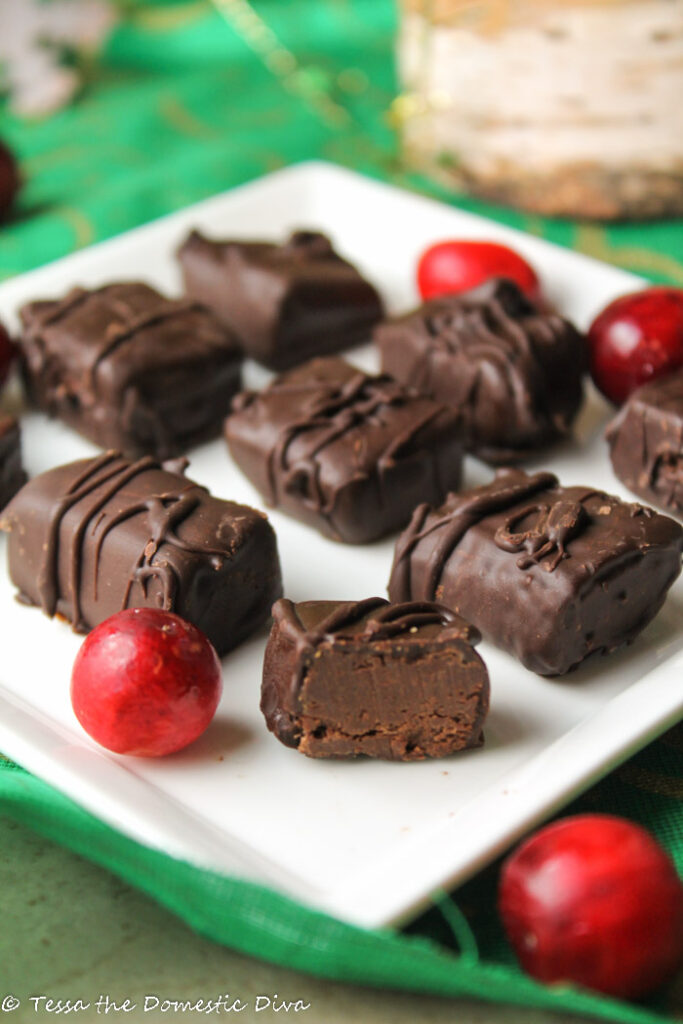 Vegan truffles ingredient notes:
With such simple ingredients, it is important to pick a good tasting, higher quality chocolate. Don't get cheap, low quality ingredients here: they are essential to the end taste.
A couple of my favorite brands I regularly buy (there ARE MORE, LOOK FOR THE "FAIR TRADE CERTIFIED" LOGO):
Vegan chocolate truffles flavor options:
If you prefer another flavor over mint, just sub extracts!
orange
raspberry
vanilla
chocolate

Hand dipping chocolate truffles note:
The chocolate dipped version was not only cleaner and easier to store, it also more closely resembled the Frango Mints of my past!
So while it might take some more time than a bar version, the results are worth it!
Plus, they make a great homemade Christmas gift!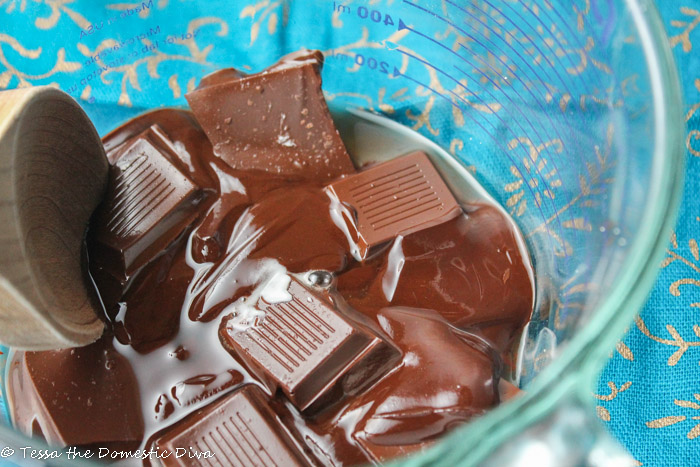 Want more vegan chocolate candy recipes?

Vegan Chocolate Truffles Recipe:
If you make these chocolate truffles, be sure to come back and leave a comment!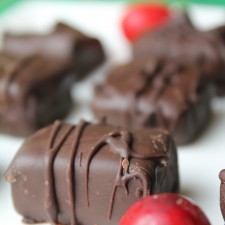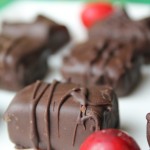 Vegan Chocolate Mint Truffles - aka Frangos
Ingredients
8

oz

dark chocolate

chopped (I used a Trader Joe's brand, there are many to choose from)

1/3

cup

raw cashews

1/3

cup

non dairy milk

1 1/4

teaspoon

peppermint extract

or a couple of drops therapeutic grade peppermint essential oil (or any extract of your choosing)
Instructions
Place the chocolate in a microwave safe bowl. Microwave in 30 second increments until melted, stirring after each time segment. When the chocolate is mostly melted, just continue stirring it until smooth rather than microwaving it longer. If you make the chocolate too hot, it will seize and clump. Set aside.

In a food processor or high powered blender, blend the cashews and water or milk until creamy.

Pour the melted chocolate in, along with the extract or peppermint oil and blend until smooth and creamy (or if you like some nutty texture, don't puree the cashews as long, leaving some chunks to them).

Spread into a wax paper lined 8 x 8 pan. I only spread it out about into 2/3 of the pan as I wanted the truffle chunks thicker. Or if you will be rolling balls, it doesn't matter which pan you use or how thick you spread it!!

Set in the freezer for about 20 minutes. When good and firm, remove the pan and lift the wax paper out. Cut into desired shapes. If rolling balls, grab a chunk and roll away in your palms!

These can be served as is or sprinkled with powdered sugar or cocoa powder for cleaner eating.
Hand Dipping Truffles
Melt the 8 ounces of chocolate with the 2 teaspoons of Spectrum Shortening or coconut oil and hand dip the chocolates. I like to throw a cube of shaped the truffle mix into the melted chocolate, scoop it out with a fork, tap on the side of the container to shake off the excess, then use a wooden skewer to get it off the fork and onto the wax paper/baking mat.

Cool dipped truffles on a non stick baking mat or piece of waxed paper.

Store in an airtight container in the fridge or freezer.
Nutrition Facts
Vegan Chocolate Mint Truffles - aka Frangos
Amount Per Serving
Calories 127
Calories from Fat 81
% Daily Value*
Fat 9g14%
Sodium 4mg0%
Potassium 146mg4%
Carbohydrates 9g3%
Protein 1g2%
Vitamin A 5IU0%
Calcium 16mg2%
Iron 2.4mg13%
* Percent Daily Values are based on a 2000 calorie diet.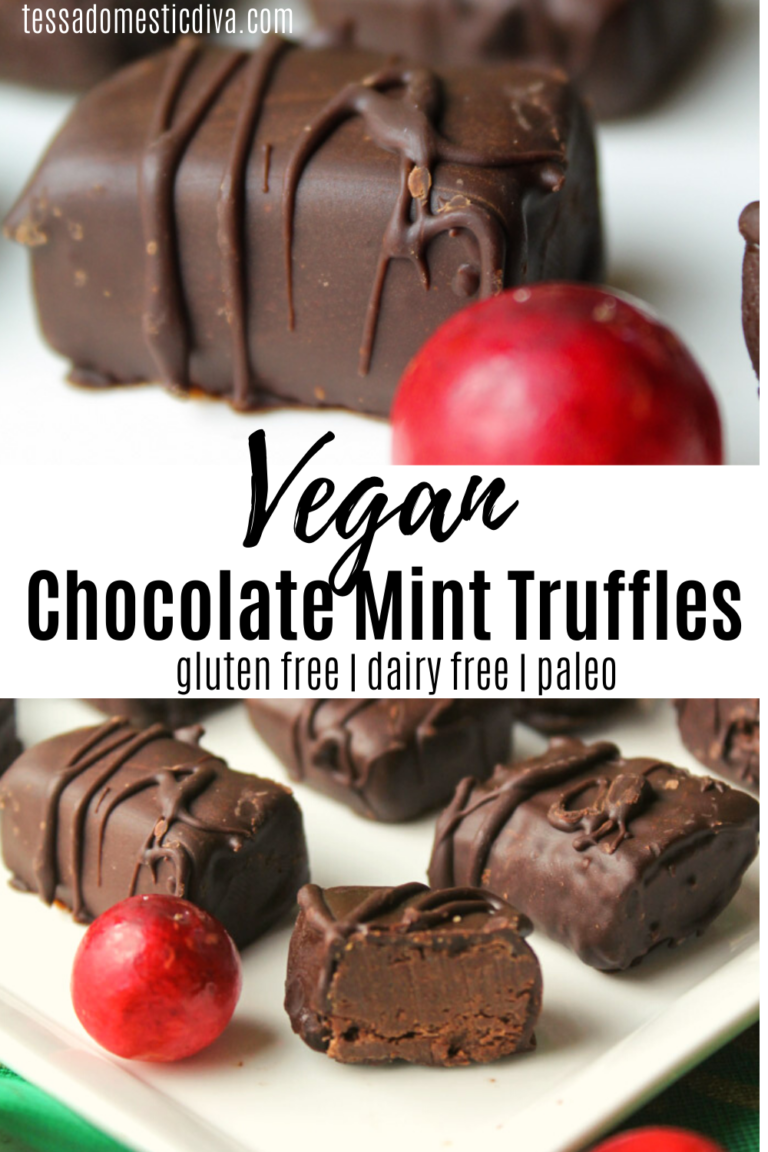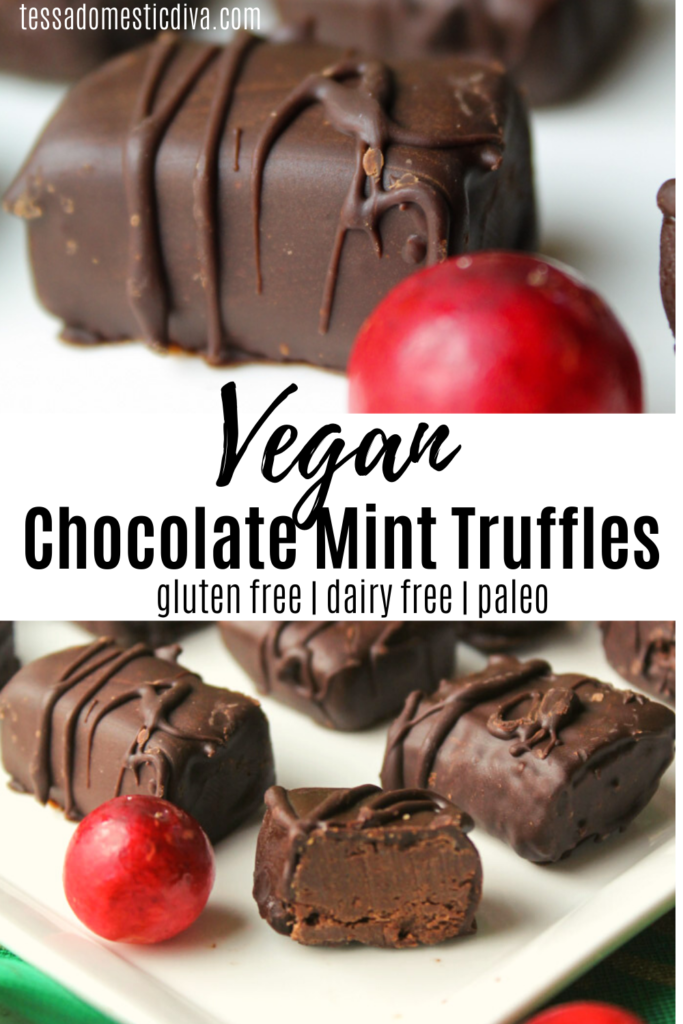 Any of the links in my posts may be affiliate links. If you click on them and make a purchase, I might make a commission. Your support is much appreciated and pays for the cost of running this free resource!