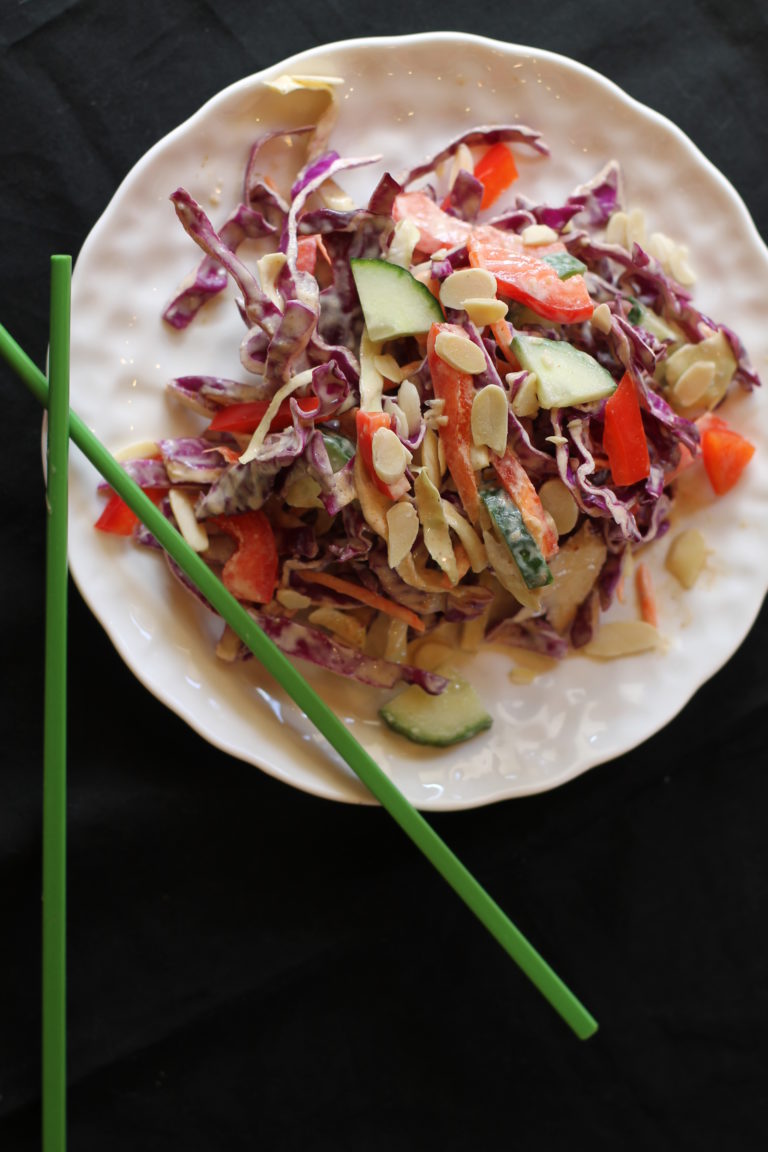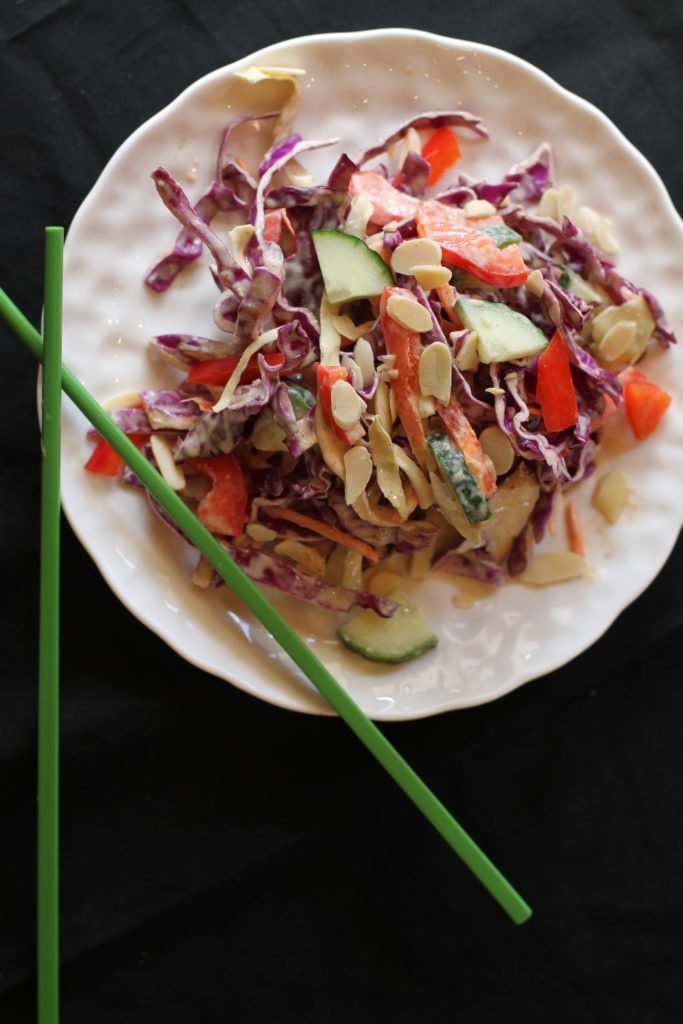 Crunchy and satisfying, this flavorful Thai inspired slaw will brighten any warm weather meal!
I marvel how far my tastebuds have come….as a child I had a woefully poor diet and couldn't stand ANY vegetable!  Now if you ask my children what my favorite food is, they always say, "salad!" So I hold out hope that my children will one day love these veggies as much as I do!
Cabbage is especially great as it is SO crunchy and satisfying.  It hold up to dressings really well, and can even be eaten the next day, making it a perfect vegetable to pack for hikes and picnics.
To make this slaw a complete meal, it is great topped with some grilled chicken (My Vietnamese Grilled Chicken is awesome on this), or some fried fish. For a vegetarian option, you could include some edamame or fried tofu chunks.   I have also used the dressing tossed with some zucchini noodles, equally amazing (although that version can not be stored without all the water from the zucchini leaching out into a soggy mess).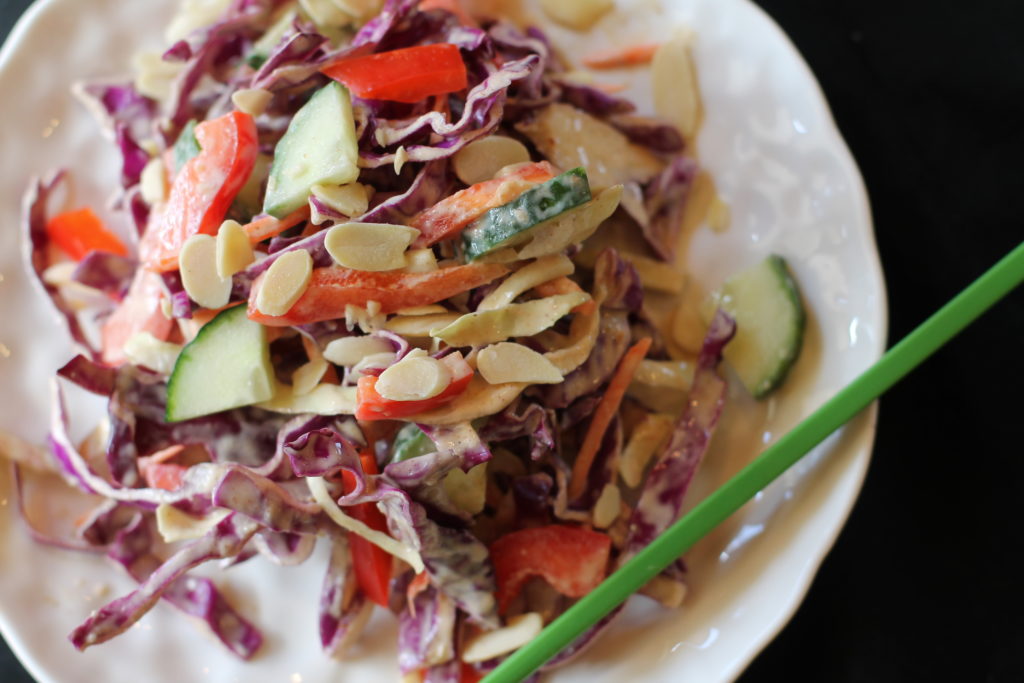 Any of the links in my posts may be affiliate links. If you click on them and make a purchase, I might make a commission. Your support is much appreciated and pays for the cost of running this free resource!