The best paleo chocolate chip cookies must be chewy in our household! These tempting gluten free cookies are loaded with chocolate chips, and have a lovely chewy texture much coveted in the baking world!
These healthier cookies will not disappoint!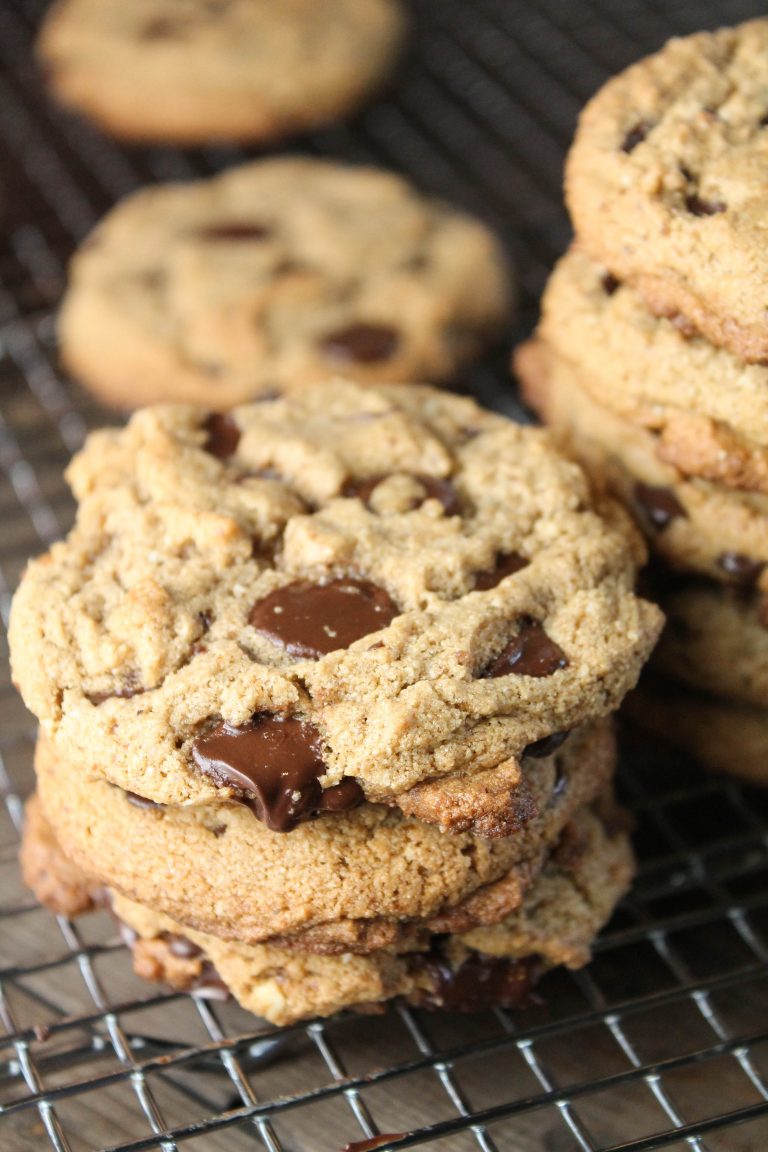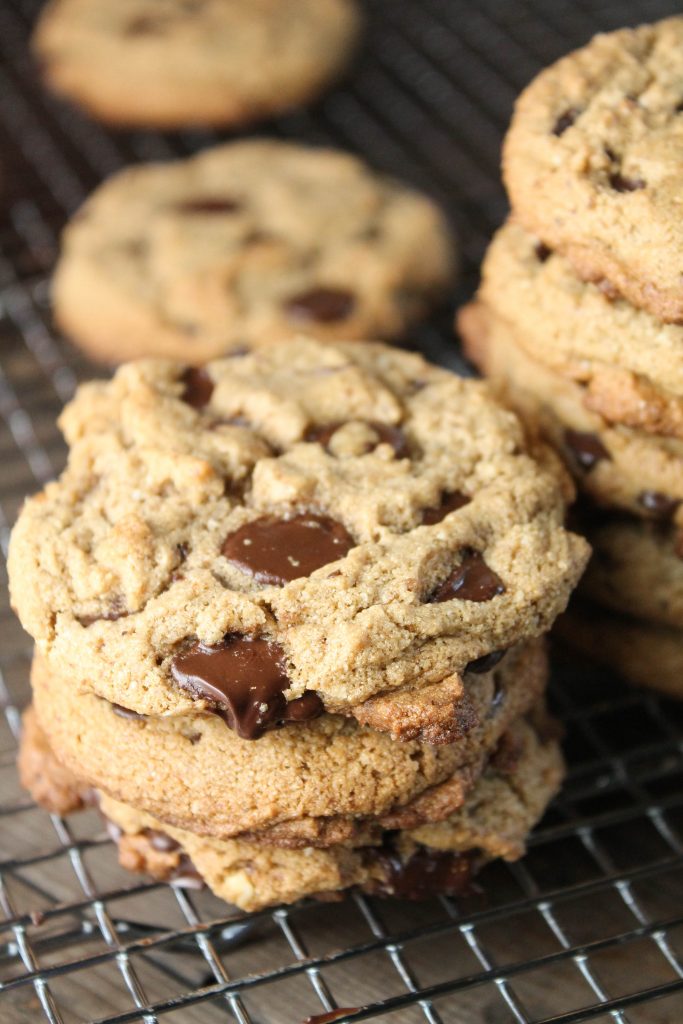 A good chocolate chip cookie has always been essential in my family.
Everyone is crazy about them. But when you go gluten free…and then paleo…those tried and true recipes of days of old have to go and something new has to take it's place!
Did you know, I have over 8 chocolate chip cookie recipes up on this blog??!! My kids always choose my gluten free chocolate chip cookies, always! And my gluten free oatmeal chocolate chip cookies are one the favorites too!!!!
There are my earliest days of just being gluten, dairy, and egg free for my son…but sugar never even crossed my mind back then! (You can see all my cookie recipes by clicking here!)
In the almost 8 years I have been running this blog, my knowledge about health and wellness and how it relates to the food we consume has grown exponentially. It had to. It was the only way to help my son get better (I wrote all about that here).
So now I know: lots of sugar wreaks havoc on the inflammation in our bodies…and for people who's systems are already stressed to the max…..it can cause even MORE harm.
While I still firmly believe moderation is best in most cases, I have gone almost 100% paleo to support my health. In recent years, my blood sugars became less flexible, so most grains had to go.
But I still occasionally want a chocolate chip cookie. I mean duh! It's a chocolate chip cookie!
I played and played with grain free recipe after grain free recipe until finally nailing this one down. That's why I am confident in calling it the best paleo chocolate chip cookie!! I perfected the recipe awhile ago…but they never lasted long enough for a photo op!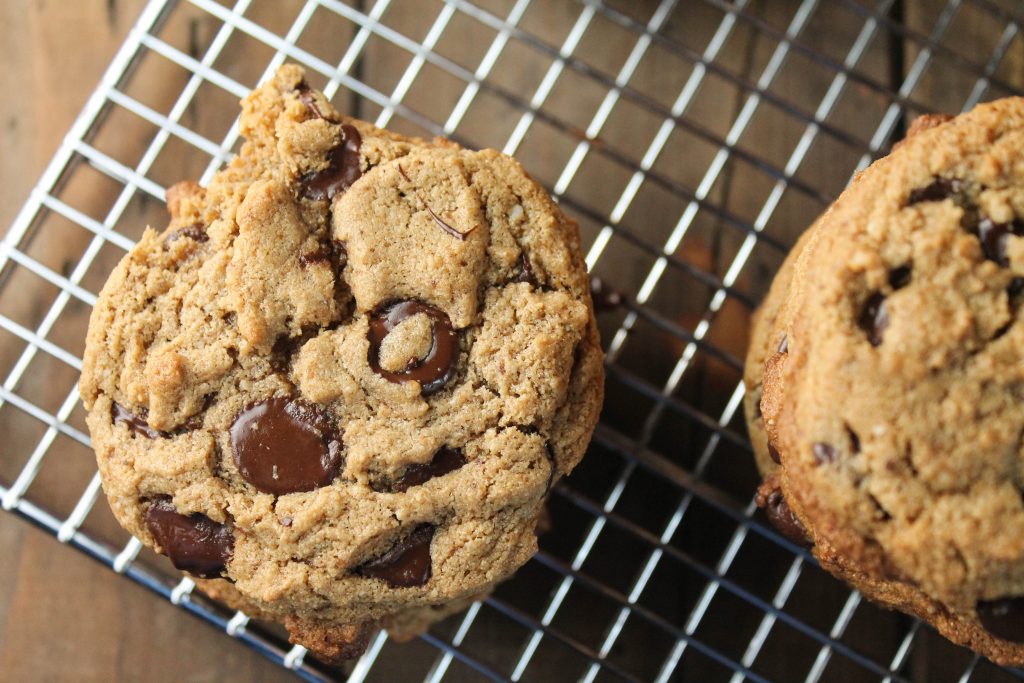 Chewy Paleo Chocolate Chip Cookies Ingredient Notes:
Almond and cassava flours are a home run when it comes to paleo baking. The combo of the two works well almost all the time! I used them in my Stuffed Asian Meat Buns (Bao), and it works beautifully there too! I buy my almond flour through Costco for the best price (SO happy they carry it now!). Almond meal is not the same.
You may do a double take when you see the gelatin in the ingredient list! While the recipe performs without it, the gelatin really ups the chewy oompf….so I recommend using it!!!
I usually stick to as dark of chocolate chips as I can find, Enjoy Life Dark Morsels are great!! And when I find them on sale, Lily's Sugar Free Chocolate Chips are AMAZING!
I tested this recipe with both coconut oil and butter, and the recipe performs well with both!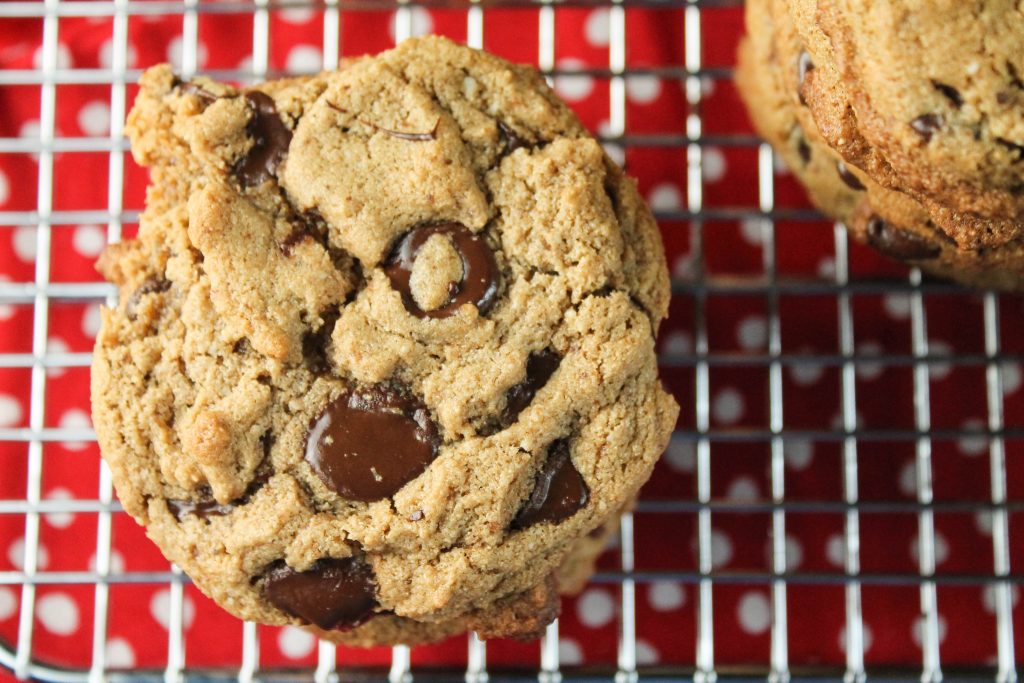 Like Cookies? Here are some more paleo cookie recipes you can try!

The Best Paleo Chocolate Chip Cookies Recipe:
Have you tried this recipe? I want hear about it! Please leave a comment and a rating!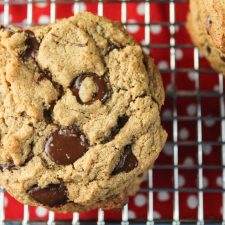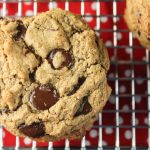 Paleo Chocolate Chip Cookies - Chewy
A perfect, chewy chocolate chip cookie recipe made with no grains, dairy, or refined sugars!
Instructions
Preheat oven to 350 degrees, and line a cookie sheet with parchment or a non-stick baking mat.

In the bowl of a mixer, beat the butter, nut butter, and sugar..

Mix in the vanilla and egg.

With the mixer running, sprinkle in the baking soda and sea salt, and gelatin if you're using it (I recommend you do!)

Continue with the flours.

Mix in the chocolate chips, to taste.

Bake in preheated oven for about 8 minutes (if you use more batter, the time will need to be increased). If they are still puffy, give them a couple firm slams on the counter top to flatten them a bit!

Let cool slightly before transferring to a cooling rack.

Store in an airtight container, in the freezer preferred!
Nutrition Facts
Paleo Chocolate Chip Cookies - Chewy
Amount Per Serving
Calories 155
Calories from Fat 81
% Daily Value*
Fat 9g14%
Cholesterol 16mg5%
Sodium 140mg6%
Potassium 25mg1%
Carbohydrates 16g5%
Protein 2g4%
Vitamin A 125IU3%
Vitamin C 0.2mg0%
Calcium 28mg3%
Iron 0.6mg3%
* Percent Daily Values are based on a 2000 calorie diet.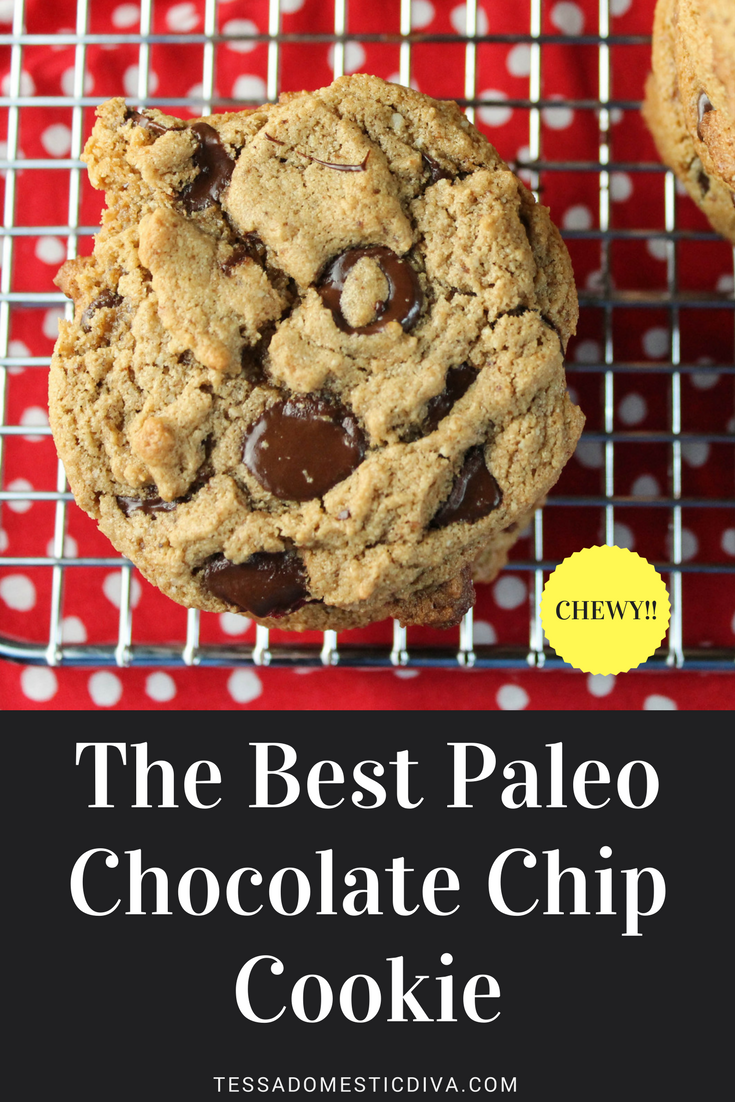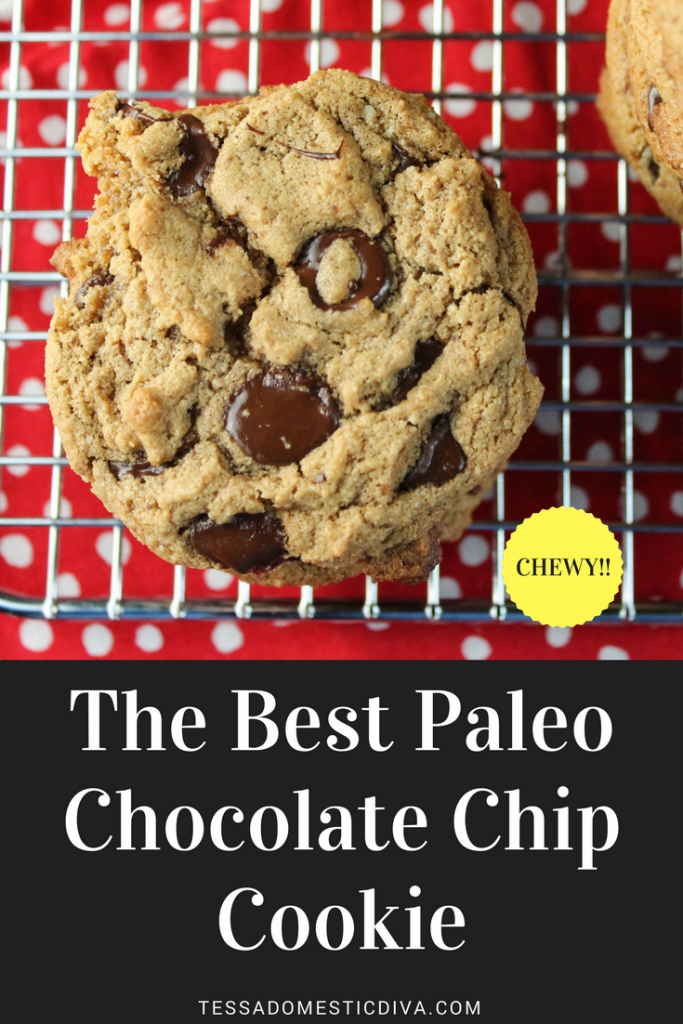 Any of the links in my posts may be affiliate links. If you click on them and make a purchase, I might make a commission. Your support is much appreciated and pays for the cost of running this free resource!