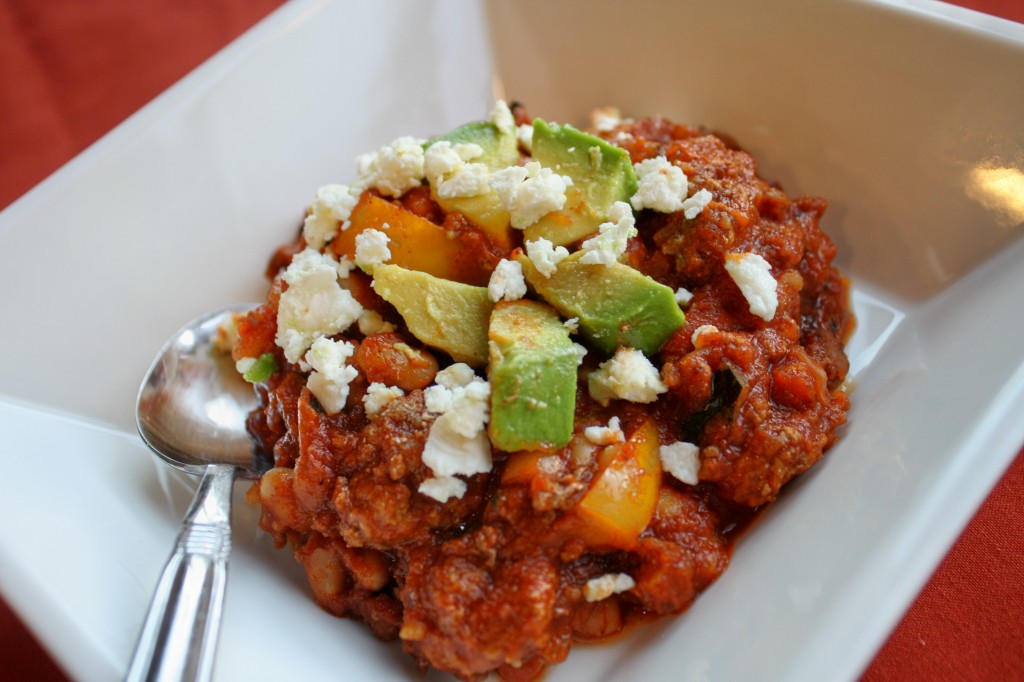 Never underestimate the power of ease in the life of a mom. Sometimes it's all we can do to get a meal on the table, and it is certainly nice to have some recipes in your repertoire that you're likely to have all the ingredients on hand to throw together at the last minute.
The beauty of chili is that you can clean your fridge of all sorts of things as it is so easy to adapt.  A red pepper on it's last limpy leg?  Throw it in!  No ground beef but a lump of some strange meat starting to collect frost in the recesses of the freezer..perfect!  No meat, well that's no big deal either, add some diced veggies! And don't want to store any unused onion, throw the whole thing in.
Here's an easy recipe I build from, only changing it to use up necessary items or satisfy some culinary whim!
I like to serve this with either my biscuits or my Corn-Free Cornbread!

Easy Chili
Prep time:
Cook time:
Total time:
Ingredients
2 pounds ground beef. For a vegan version, replace with another can of beans, and 2 cups chopped, sauteed veggies of choice (I like bell pepper, onions, celery, and carrot)
½ onion, chopped
1 teaspoon ground black pepper
2 t minced garlic
2½ cups tomato sauce or crushed tomatoes (I puree canned diced tomatoes sometimes with my immersion blender)
1 (8 ounce) jar salsa ( I use Trader Joe's Rustica)
4 tablespoons chili powder (I use Fiesta salt-free seasoning from the bulk spices, my favorite chili powder)
2 cans pinto beans (or any beans of your choice!). For a Paleo version, replace with 2 cups stew meat cubes, more ground beef, or chopped veggies of choice.
Salt and pepper to taste
Optional garnishes: lime wedges, avocado, shredded Daiya cheese, feta, hot sauce, pickled jalepeños.
Instructions
In a large saucepan over medium heat, combine the ground beef and the onion and saute for 10 minutes, or until meat is browned and onion is tender.
Drain grease, if desired.
Add the ground black pepper, garlic, tomato, salsa, chili seasoning mix and beans. Mix well, reduce heat to low and simmer for at least an hour. (If using stew meat, simmer until meat is tender)