I LOVE banana bread.  It lets me use up any bananas retired to the freezer (I only like slightly green bananas for eating raw), it's wholesome, it's comfort.  I had a favorite recipe before going allergen free, so this was an important recipe for me to makeover.  I hope you agree, the results are fabulous!
TIP: When bananas get past their prime for eating fresh, put them in the freezer!! I like to peel mine and put them in a Ziploc bag for quick and easy additions to smoothies.  I usually leave some in their peel to remove and thaw in the sink for banana bread, or any baked good with mashed banana.  This always heightens the banana flavor!!
FLOUR NOTE:  I have provided lots of options for flour here.  While all mixes work, the end taste will change with each flour, each enjoyable in their own right.  I love toasted quinoa flour, it cuts the yucky bitterness I always found so off-putting about it in the past.  Simply toast the flour in a 325 degree oven until golden brown.  Toasting whole quinoa and grinding also works.
Makes about 12 slices or muffins (about 272 calories each)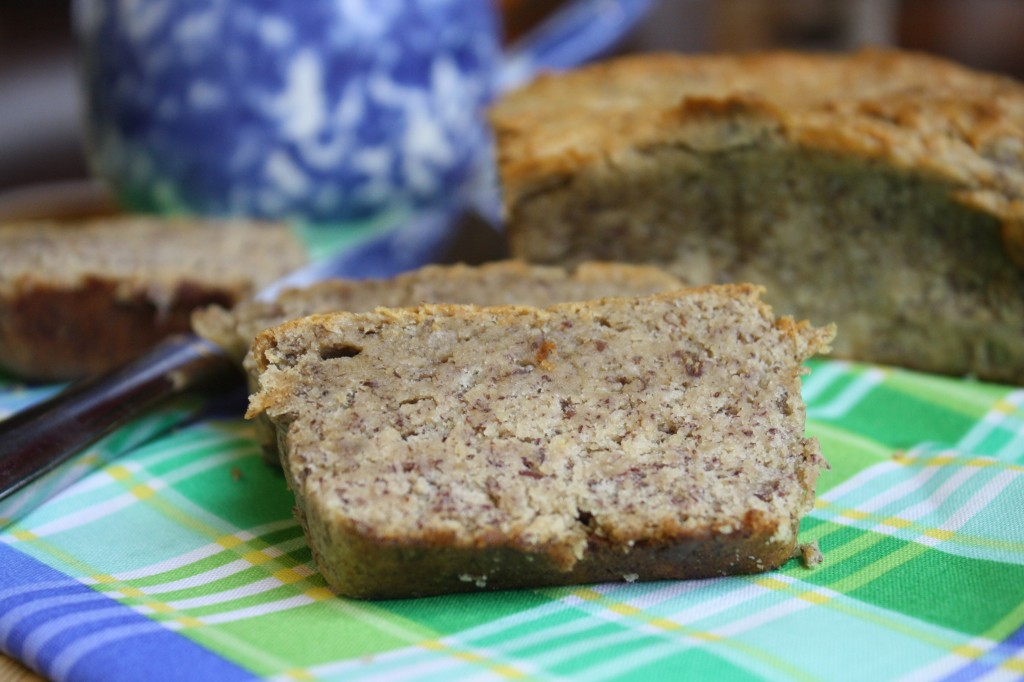 This recipe was shared on Healthy 2day Wednesday, Full Plate Thursday, Thank Your Body Thursday, Tasty Traditions,Pennywise Platter, Simple Lives Thursday, Wellness Weekend, Fresh Bites Friday, Fight Back Friday, GF Friday, Whole Foods Friday, Simple Meals Friday, Healthy Vegan Fridays, Natural Living Link-Up, My Meatless Monday, Make Your Own Monday, Natural Living Monday, Motivation Monday, Mostly Homemade Monday, Tasteful Tuesday, Slightly Indulgent Tuesday, Fat Tuesday, Hearth & Soul, Traditional Tuesdays, Eco Kids, Tuesday Greens, GF Wednesday,