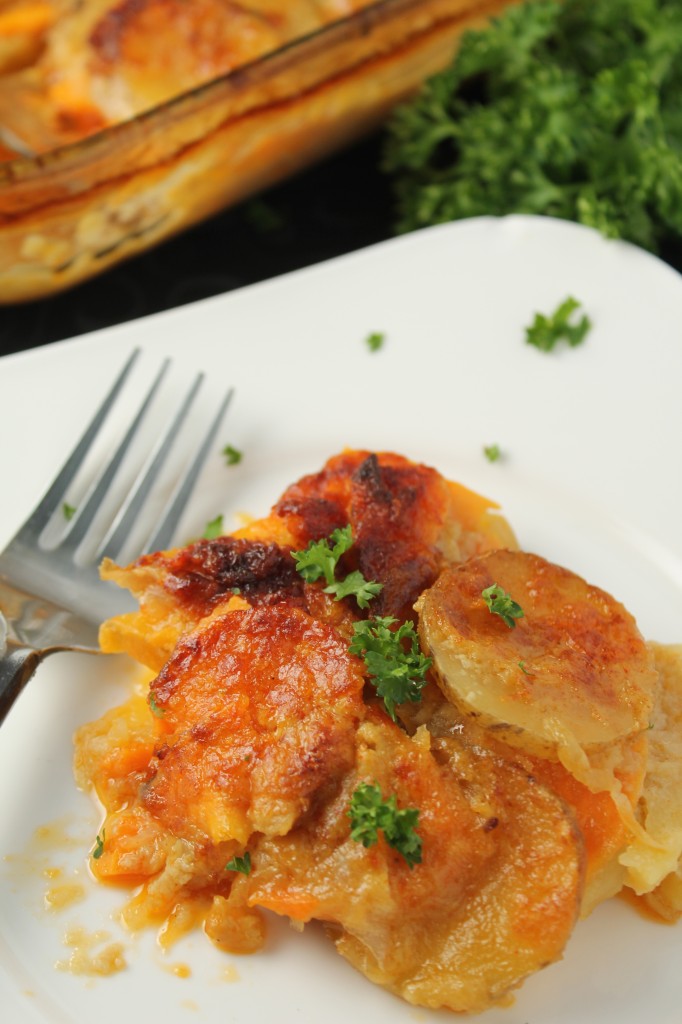 It doesn't matter if you can eat whatever your little heart desires…these scalloped potatoes are delicious in their own right.
I consider it an added bonus that they are allergen friendly.
Although I have tweaked it, I first went digging for a recipe and found one on Go Dairy Free, a really lovely website, and her cookbook by the same name
is indispensable for those learning to cut out the moo-cow ingredients in their lives.  I would have given a lot to have such a reference at my fingertips when I first cut out dairy!
This recipe really pleased everyone, and I couldn't wait to eat it again the next day for leftovers (and potatoes aren't even my thing).  As I polished off the last morsels, I longingly wished for more….and I am sure you will too!
MAKE AHEAD TIP: This recipe lends itself to making in advance and baking it when you are ready!  make the whole dish then cover and refrigerate until ready to bake!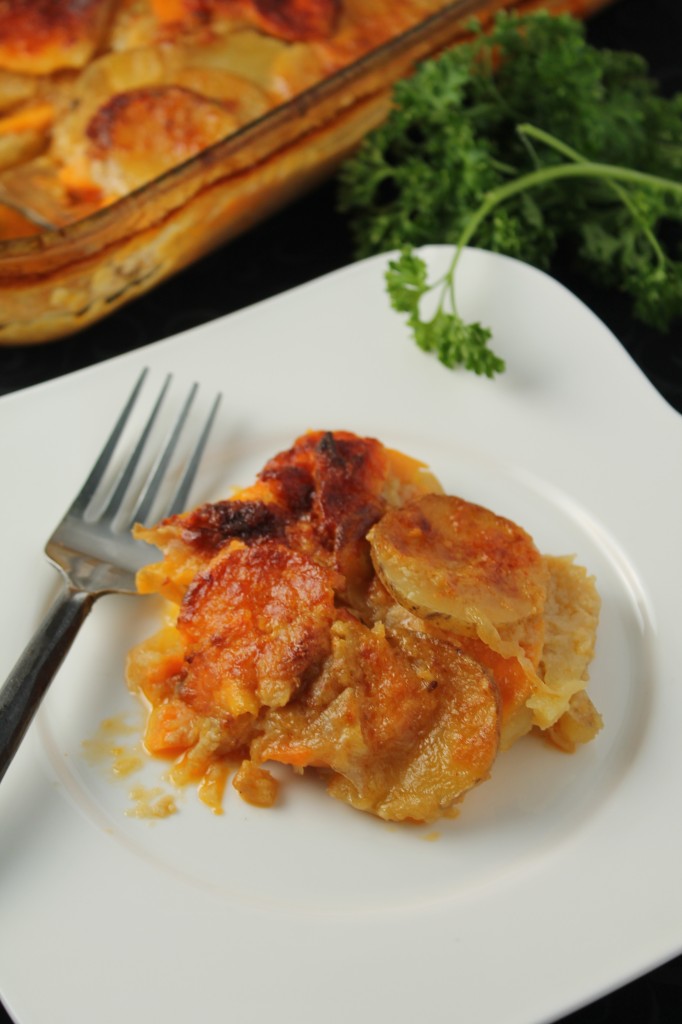 This recipe was shared on  Natural Living Monday, Mostly Homemade Monday,  Fat Tuesday,Tuesday Talent Show, Totally Talented Tuesdays, Tasty Tuesdays,  Hearth & Soul, Gluten Free Wednesdays, Waste Not Want Not, Wildcrafting Wednesday, Real Food Wednesday, Fresh Foods Wednesday,  Wellness Wednesdays,  Full Plate Thursday,  Simple Lives Thursday,  Pennywise Platter, Whole Foods Friday, GF Friday,  Real Foods Friday, Fight Back Friday, Simple Meals Friday, Savouring Saturday,