I was making a pot of my Easy Chili and wanted to have some cornbread to go with it.  Of course, that was a bit of problem since corn is on the no list.  When I hit Google to look for recipe brainstorms, I was came up with almost nothing.
While I am sure my 5 minute search was not exhaustive…it did prove to me one thing:  there are not a lot of corn-free cornbreads out there…and since it is a bit on oxymoron, it's really no surprise.  Cornbread without corn isn't really cornbread!
But I love a culinary challenge!  So I decided to do my own thing, and this time, it worked out beautifully!  In fact, I liked this so much, even if we could do corn again, I would choose this recipe.  It is just as delicious as any cornbread I've ever made, but it has a nutritional upper-hand with the millet.  Not to mention it is easier to avoid non GMO ingredients when staying away from corn, a biggy in the GM Monsanto world (don't even get me started on THAT topic!)  Even my husband adores this bread.
I started with a cornbread recipe from Gluten Free Girl.  To all my corn-free compadres and those looking to expand their wholesome grain exposure: enjoy!
LUNCHBOX TIP: This could make a good change of pace for a different kind of sandwich in a lunchbox, or good just by itself for a whole grain!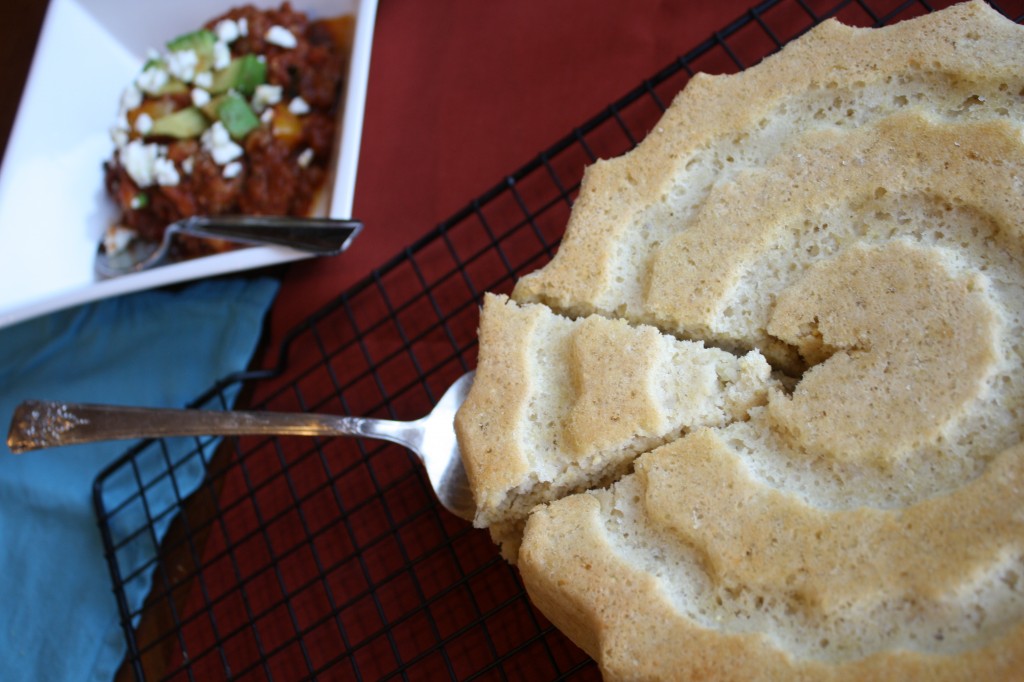 This recipe was shared on Slightly Indulgent Tuesday, Monday Mania, Gluten-Free Wednesdays, Real Food Wednesday, Wholesome Wholegrain Cooking, and on Lunchbox Love