Like any person who is trying to save a buck and still put money where their mouth is…when you stumble across a good deal on meat…even if it is not a standby for you, you pick it up.
This is what happened to me.  My local store was carrying local, grass-fed, free range cube steaks for $3.99/pound – a great deal for responsible beef.  I didn't know exactly what I was going to do with it, but that is part of the adventure for me.  I love to hunt out new and interesting recipes.  Every week, I anxiously await the results of a new recipe with baited breath…it's almost like Christmas for me, every time!!
Most people I know can't believe I do so many new recipes in a week….but it is my passion and my love.  I picked this recipe up at allrecipes.com.  It looked so simple, and all the positive ratings made it a shoe-in for me.  I tweaked proportions, and of course made it gluten free.
The result?  One very easy and very delicious dinner.  We have made this two times already….tender meat, savory gravy, almost no effort?  What's not to love?!  We served ours over Trader Joe's Brown Rice Noodles, but any cooked grain would work.  With a simple side of steamed broccoli….perfect dinner!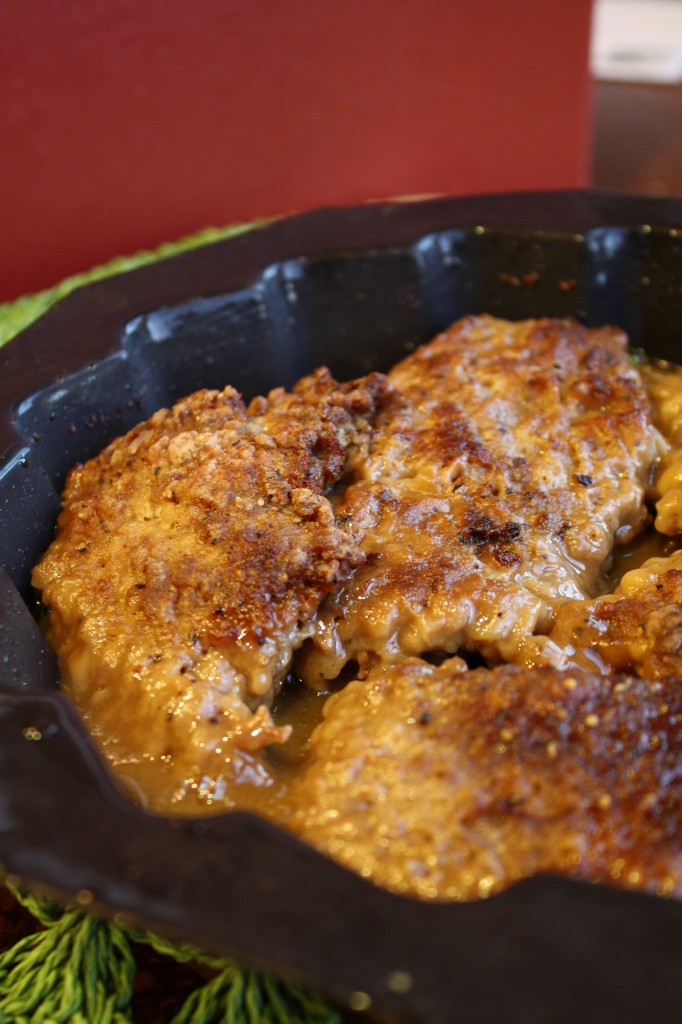 This recipe was shared on Hearth & Soul, Tasty Tuesdays, Pennywise Platter,  Traditional Tuesdays, Seasonal Celebration, Kids in the Kitchen, GF Wednesday, Whole Foods Wednesday, Real Food Wednesday, Healthy 2Day Wednesday, Wildcrafting Wednesday, Full Plate Thursday, Thank Your Body Thursday, Tasty Traditions, Simple Lives Thursday, Pennywise Platter, ,Tasty Thursday,  GF Fridays, Fight back Friday, Fresh Bites Friday, Whole Foods Friday, Simple meals Friday,