Swoon!!  Silky, creamy, fudgey goodness that is actually healthy for you!
This is one quick dessert that will send your tastebuds straight into chocolate heaven, and is is perfect for these summer months when many are loathe to turn on the heat to cook ANYTHING!
Quick, easy, and ridiculously smooth and chocolaty. You can garnish with any fresh fruit of the season and a dollop of your favorite whipped coconut cream, or some roasted coconut meat!
Here are some links to some of my favorite ingredients in this recipe:
Dagoba Cocoa Powder (not raw).
I still get my my raw cashews for $6.99/pound at Trader Joe's, and my coconut oil for $5.99 at the same! I am looking in to getting my paws on some organic raw cashews soon!  Any of you have any great places you like to shop for good deals on natural groceries?!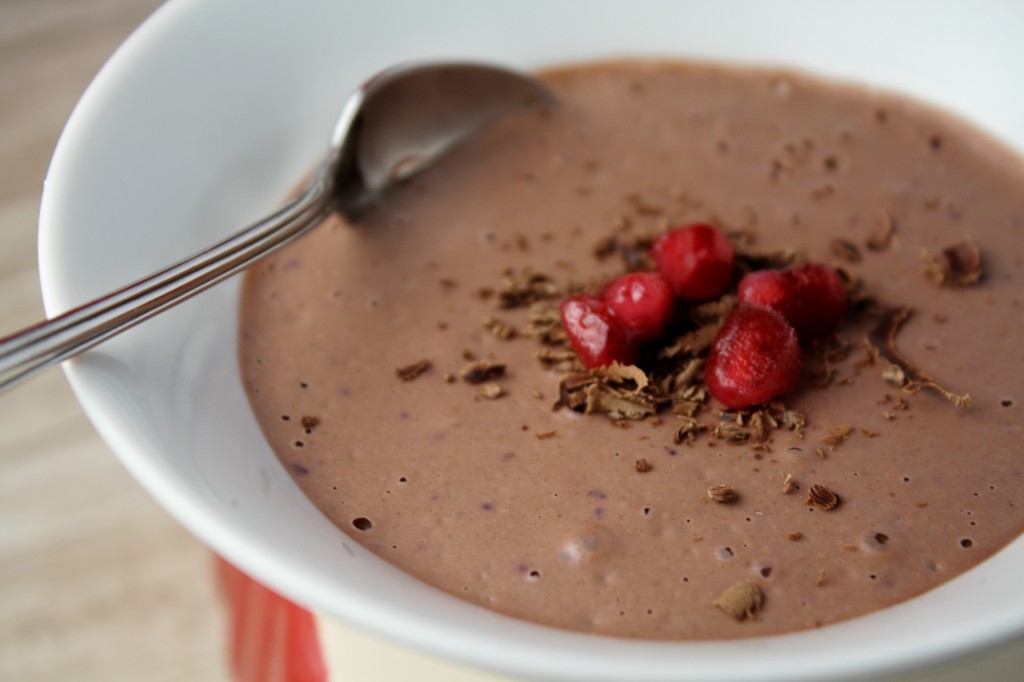 This recipe is shared on Ingredient Challenge Monday,  Natural Living Mondays, Mostly Homemade Mondays, GF Tuesdays,Totally Talented Tuesdays, Tasty Tuesdays, , Hearth & Soul, Fat Tuesday, GF Wednesday, Waste Not Want Not, Gluten Free Recipe Fix, Savouring Saturdays,