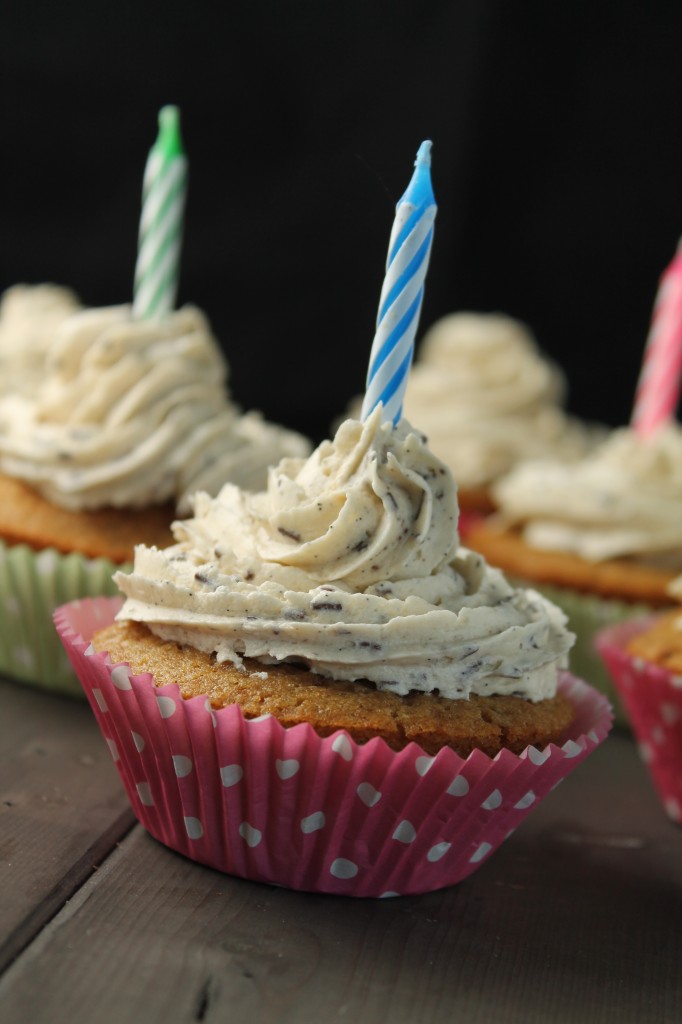 When I have desperate families ask me for help…most often, especially in the very beginning of food elimination….they are looking for some very basic recipes to replace their kids favorites.  Chicken nuggets, bread, pancakes, and birthday cupcakes and cakes!!  I have more cookies and pancakes than I can shake a stick at already on here…but I shockingly have very few options in the cupcake/cake department.  I was overdue with his recipe!
I have another vanilla cake recipe that I love, but it has eggs, and I knew I wanted one free of the most allergens I could muster, and eggs are a common one.  Besides…my son still can't have eggs either!!
Here is a basic vanilla cupcake with a wonderful moist crumb.  No real fancy ingredients, and worthy of any allergen-full cake out there.
You have  a couple of options with ingredients here.
Flours:  You can easily sub one of the flours if you don't have one of them on hand.  You will need to keep a starch for best texture, and every flour you change will effect the end flavor and texture a bit.
Fat: My three favorites are melted coconut oil, ghee, or light olive oil.  They each have their own flavor, but all work well!
Sweeteners: Since we don' use refined sugars much anymore, we have adapted our taste-buds to using less.  These were plenty sweet for us, especially with the frosting, but you could add up and additional 1/4 cup if you like.  You can use all cane sugar, or all coconut sugar, or part xylitol or stevia.  It is really up to you, let me know if you need help tweaking!
So make your little sweeties happy with a normal vanilla birthday treat!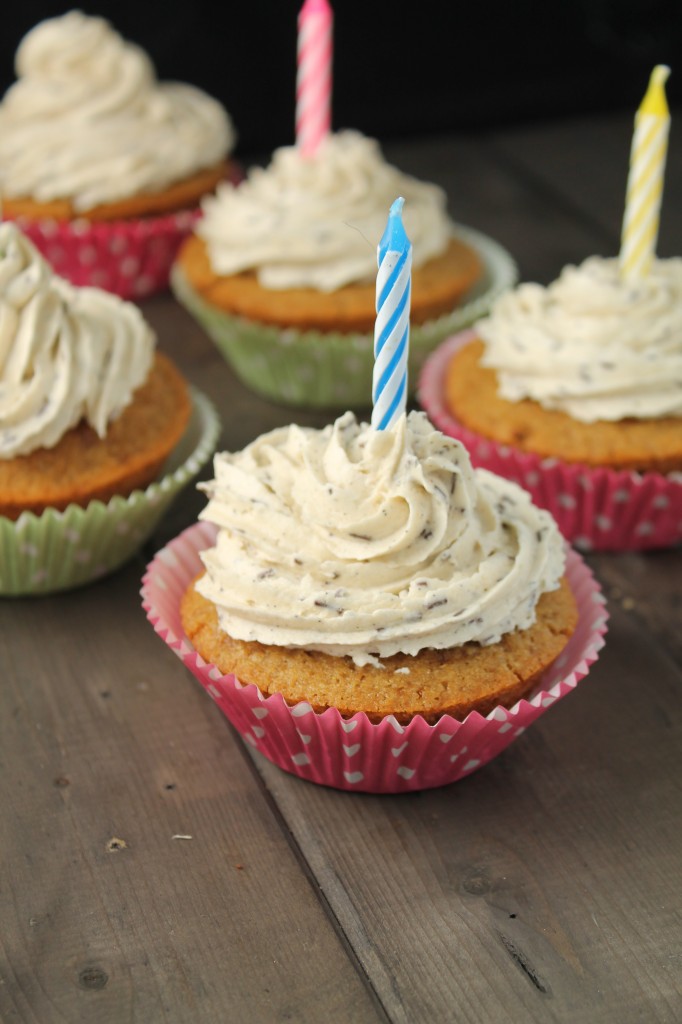 FROSTING TIME!!
Vegan frostings are very easy.  This one is a very traditional frosting..I am not going for a health food here!  Just fluffy, allergen free goodness!
Ingredients:
1 cup favorite vegan butter or replace up to half with palm shortening
1 pound (scant 4 cups) of powdered sugar.  Most powdered sugar contains cornstarch
2 teaspoons vanilla extract
1 vanilla bean, scraped (optional)
1/4 teaspoon sea salt
1-2 tablespoons non dairy milk
Method:
In a mixer, beat the butter for a minute or two at high speed to start some fluffiness.
Beat in the vanillas and powdered sugar.
Add in some non-dairy milk a teaspoon at a time to achieve your desired frosting texture.  I usually add about a tablespoon, sometimes a touch more.
Beat for a minute or two at high speed, or up to 10 minutes to get lots of extra fluff!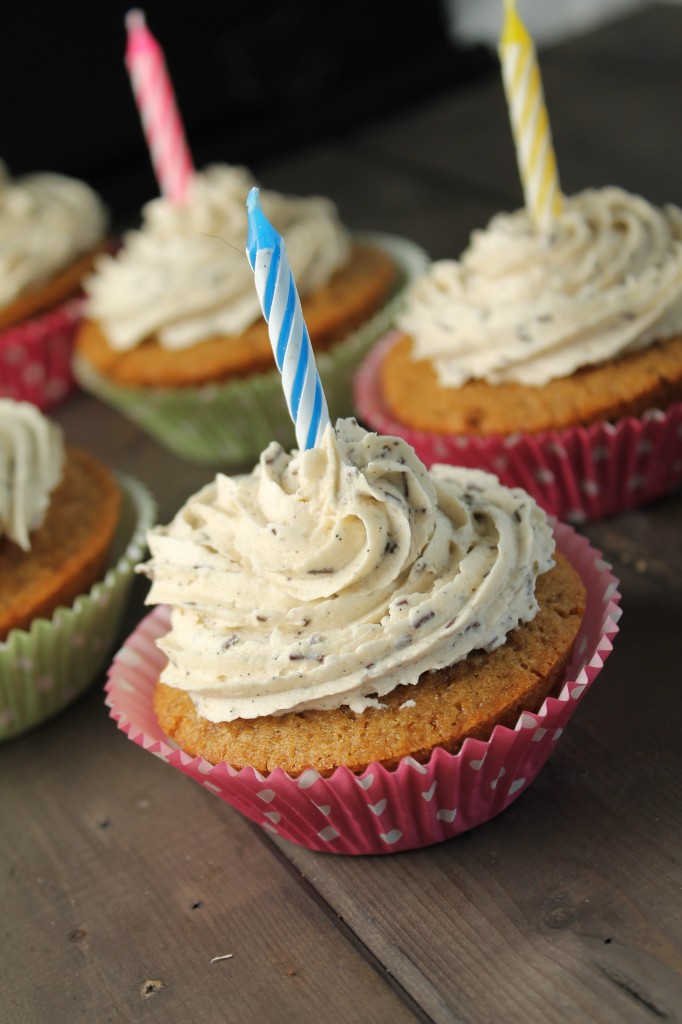 This post was shared on Natural Living Monday, Make Your Own Monday, Mostly Homemade Monday, Slightly Indulgent Tuesday, Fat Tuesday, Tasteful Tuesday, Hearth & Soul, Traditional Tuesday, Tuesday Greens,   Waste Not Want Not, GF Wednesday, Seasonal Celebration, Whole Foods Wednesday, Real Foods Wednesday, Healthy 2Day Wednesday,  Eco Kids Tuesday, Well Fed Wednesday, Frugal Days Sustainable Ways, Wildcrafting Wednesday, Full Plate Thursday, Tasty Traditions, Pennywise Platter, Simple Lives Thursday, Wellness Weekend, GF Friday, Whole Foods Friday,Wheat Free Wednesday, Healthy Vegan Friday,
Any of the links in my posts may be affiliate links. If you click on them and make a purchase, I might make a commission. Your support is much appreciated and pays for the cost of running this free resource!