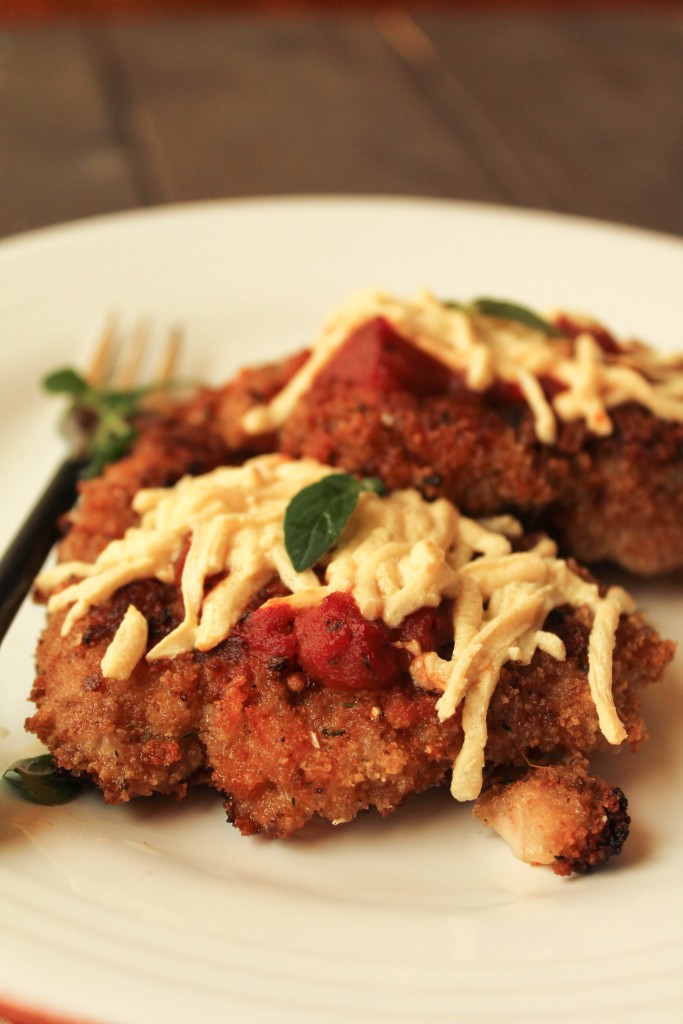 I was recently given the chance  to sample a new line of foods produced by The Sneaky Chef herself, Missy Chase Lapine.  I was sent two products, Smooth Red Pasta Sauce and No-Nut Butter.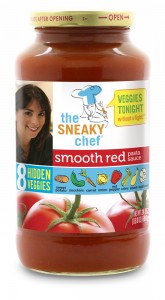 I was impressed with the innovative No-Nut Butter…made from golden peas.  The texture reminded me of a Jiff-style peanut butter, and the flavor was nutty and pleasing, both my sister and I really liked it.  It baked very well into all baked goods too!  My concern was the lower protein (3g) and fiber (1g) content as compared to our sunflower seed butter.  Canola & palm oils, as well as powdered sugar are also used which our family tries to avoid!
The Smooth Red Pasta was a HUGE hit with everyone.  I especially loved the ingredients list…ALL VEGGIES, and LOTS of them!  Check out this ingredient list:
Ingredients: Tomato Puree (Water, Tomato Paste), Sweet Potato Juice Concentrate, Extra Virgin Olive Oil, Carrot Puree, Sweet Potato Puree (Sweet Potato, Water), Red Bell Pepper Puree, Cauliflower Puree (Cauliflower, Water), Zucchini Puree, Onion Puree, Celery Puree, Sea Salt, Garlic, Squash Puree, Spices, Dried Onion, Citric Acid
Super tasty and flavorful, this is a sauce I will be buying when I find it in my stores!
Without further ado, here is your Chicken 'Parmesan' recipe!  This breading technique can be used with any meat.  Don't be intimidated with what looks like a long recipe.  This is really super easy to throw together!  30 minutes and on the table!
INGREDIENT NOTE: Make your own breadcrumbs!   Gluten free or grain free breads are pricey, and none of the kids will eat the heels.  Rather than throw them away, I store them in a Ziploc in the freezer.  And when I create  gluten free vegan bread FAIL, that goes in too!  When I accumulate enough, I whir the whole bit (defrosted and torn into bits) in the food processor and whir into fine crumbs (see below).  I use these fresh, as is.  They need to be stored in the freezer as they are not dried out and toasted and will mold in the pantry.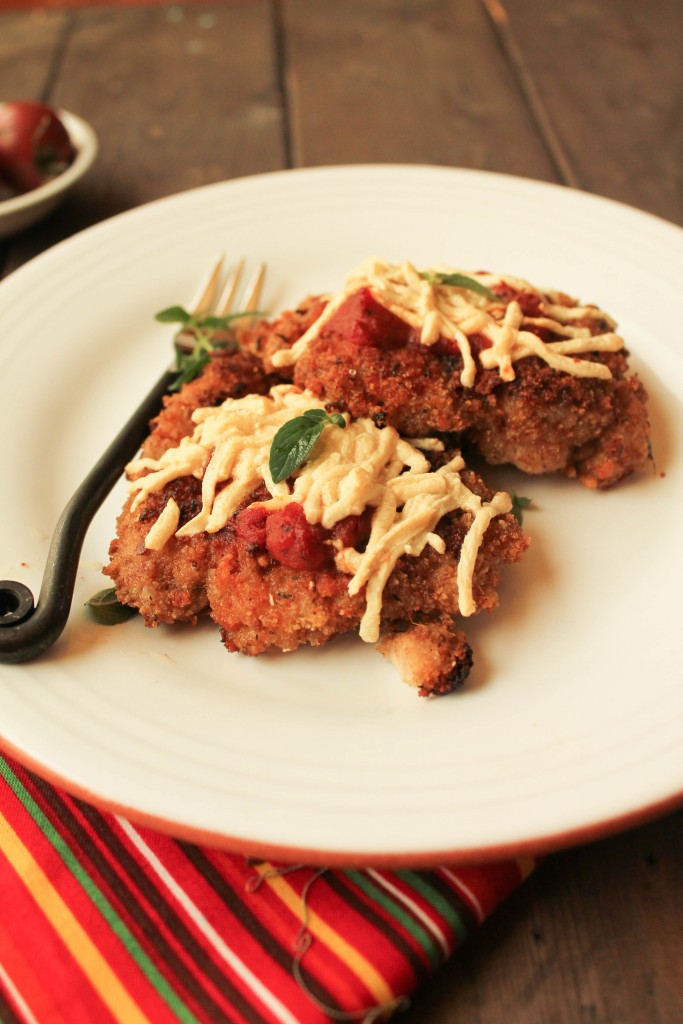 This recipe was shared with Make Your Own Monday, Natural Living Monday, Motivation Monday, Mostly Homemade Monday, Tasteful Tuesday, Fat Tuesday, Slightly Indulgent Tuesday,Hearth & Soul, Traditional Tuesday, Organic Aspirations, Tuesday Greens,GF Wednesday,Frugal Days Sustainable Ways, Well-Fed Wednesday, Real Food Wednesday, Healthy 2Day Wednesday, Wheat Free Wednesday, Wildcrafting Wednesday, Whole Foods Wednesday, Full Plate Thursday, Thank Your Body Thursday, Tasty Traditions, Pennywise Platter, Simple Lives Thursday, GF Fridays, Whole Foods Friday,
Any of the links in my posts may be affiliate links. If you click on them and make a purchase, I might make a commission. Your support is much appreciated and pays for the cost of running this free resource!