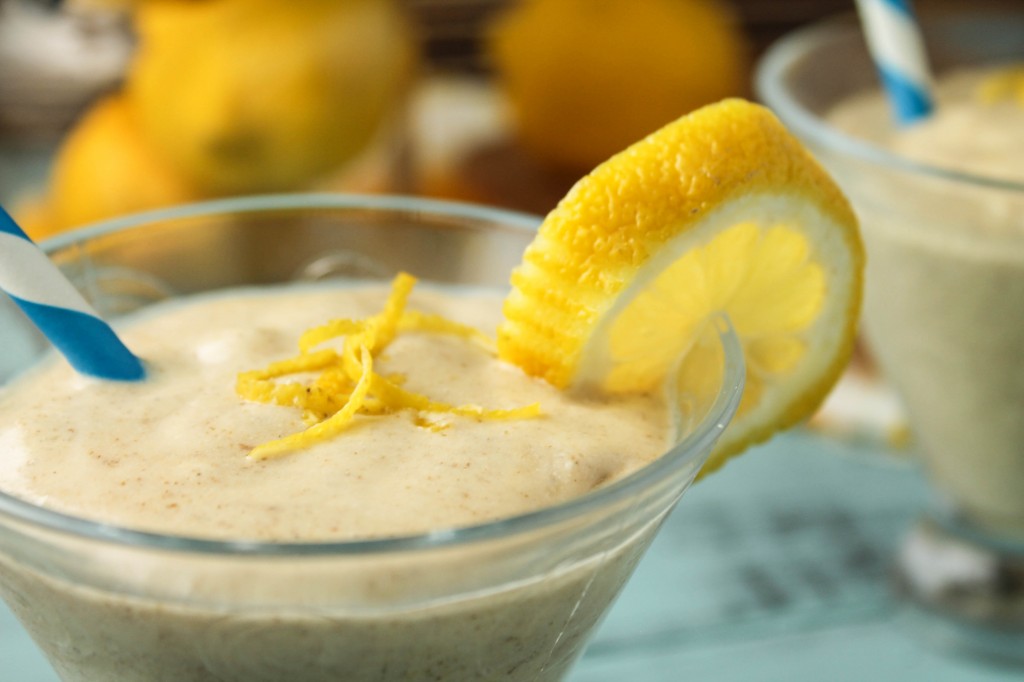 I adore citrus, in all its forms!  This smoothie was created to make a complete meal bursting with lots of lemon flavor.  I tinkered with the recipe multiple times to get it just right, and now I get to share it with you!
Tangy, fresh lemon flavor with a creamy profile, if you love lemon cheesecake, this is the smoothie for you!
For other full meal smoothies, check out some of my other recipes:
INGREDIENT NOTES:
This recipe calls for coconut butter or coconut oil.  The healthy fats give ou energy and staying power.  I use my own homemade coconut butter, but you can also purchase it in the store or online.
For a nut free version, I use a high quality grass-fed gelatin for the protein, I recommend Great Lakes.  Gelatin is a super food and great for assisting in the healing damaged guts!!
BLENDER NOTE:  I use my BlendTec for this smoothie.  A high powered blender will be necessary to pulverize the whole lemon.  If you do not have one, zest the lemon instead and add the seeded pulp.  It won't be quite as lemony, but still delicious!  I also recommend soaking the raw cashews if you are using a regular blender!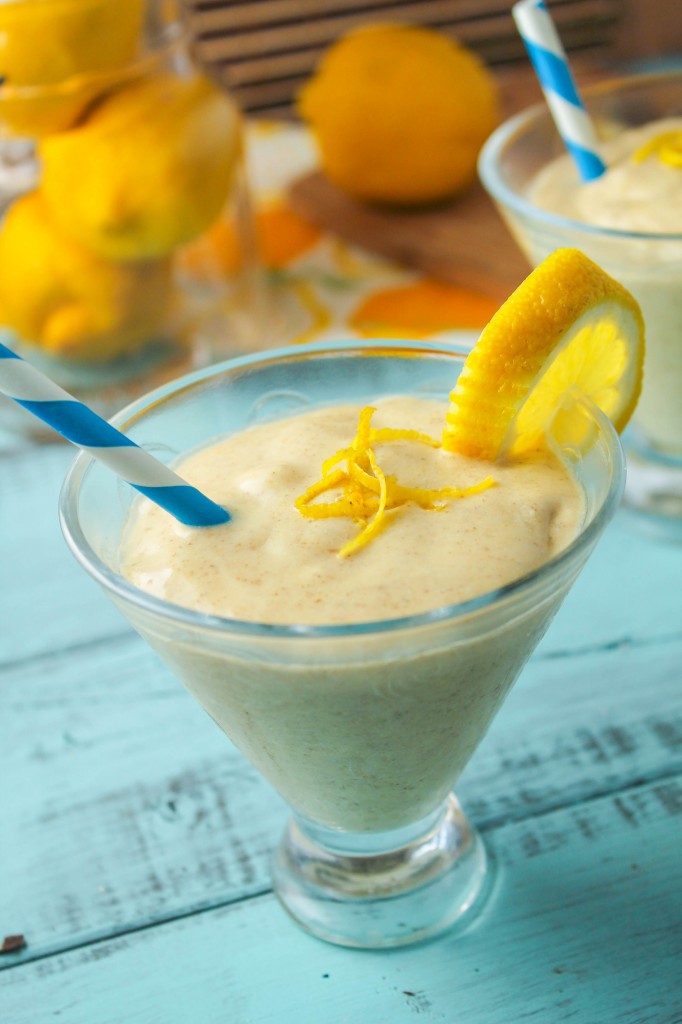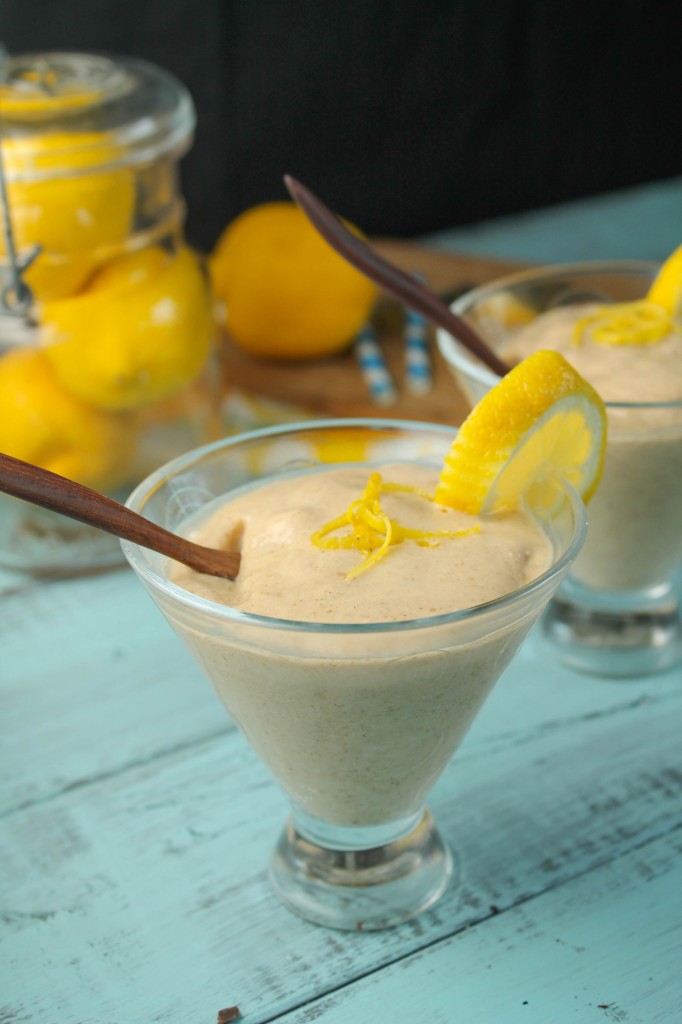 This recipe was shared on Weekend Wholefoods Blender Party,  Mostly Homemade Mondays, Fat Tuesday, Hearth & Soul, GF Wednesdays, Waste Not Want not, Homestead Blog Hop, Real Food Fridays, Let's Get Real Fridays, Free From Fridays, Natural Living Fridays, AIP Roundtable, Savouring Saturdays,