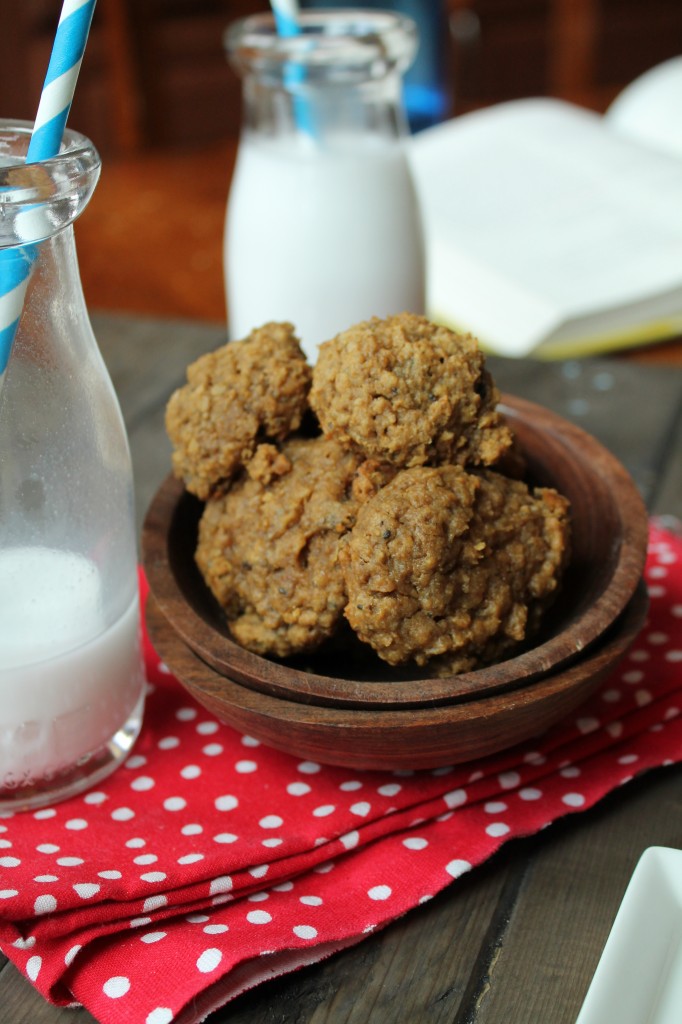 I love oatmeal cookies for their wholesome profile. I struggled finding a recipe that I was pleased with, so I played around with this recipe for awhile.
These cookies are not overly sweet and have a soft, moist crumb (add more sweetener if you like).  Eventually I will try for a dense and chewy cookie, as that is my favorite texture, but these cookies are delicious, and my kids can't get enough if them!  We have played with the various vegan fats in these cookies.  Each one has their own flavor and texture, but we have enjoyed them all!  Use a combo you're happy with.
In this recipe I use quick oats so the texture is less chunky.  You can easily make your own my pulsing rolled oats in a blender or food processor a few times to break up the whole flakes…more like quick cooking ones that way.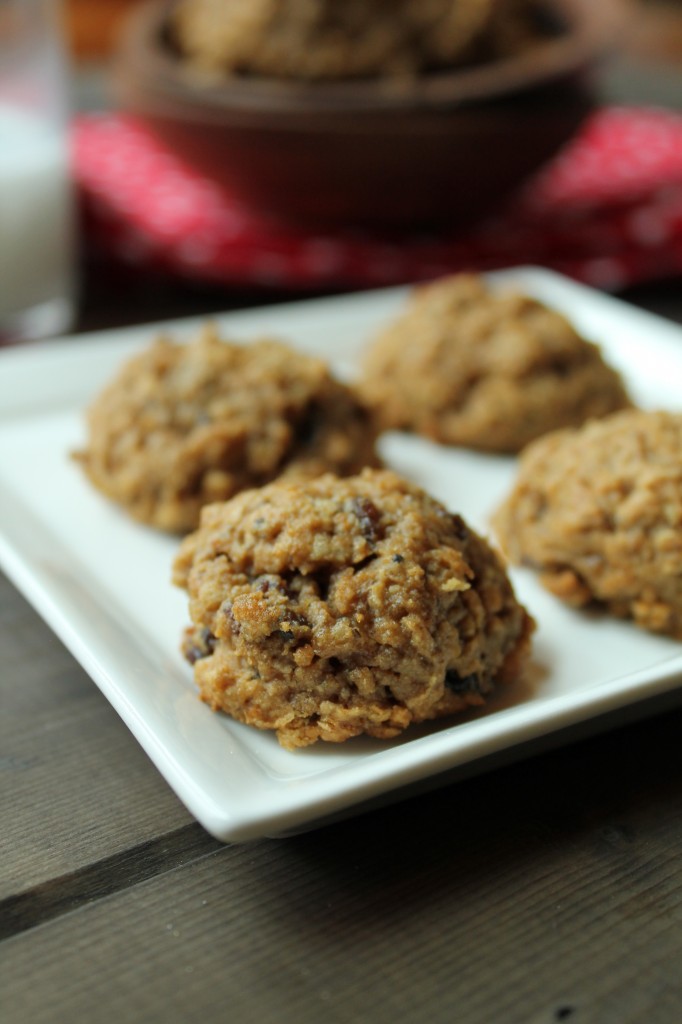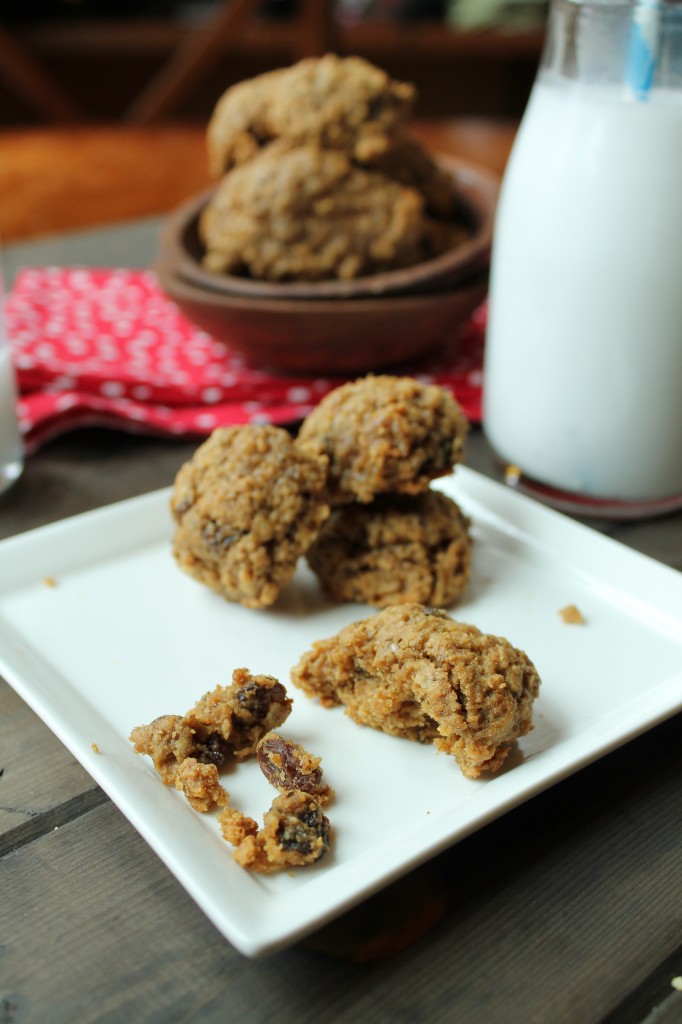 This post was shared with Mostly Homemade Mondays, Natural Living Mondays, Make Your Own Monday, Slightly Indulgent Tuesday, Fat Tuesday, Tasteful Tuesday, Traditional Tuesday, Hearth & Soul, GF Tuesday, Real Food Wednesday, Whole Foods Wednesday, GF Wednesday, Healthy 2Day Wednesday, Wildcrafting Wednesday, Waste Not Want Not, Frugal Days Sustainable Ways, Alive & Thrive, Thank Your Body,  Tasty Traditions, Simple Lives Thursday, Pennywise Platter, Wellness Weekend, Whole Foods Friday, GF Friday,