Fall is always about all variety of winter squash and pumpkin in my kitchen.  I grow as many varieties as I can fit in my small yard and stock up at all the local farmer's markets and pumpkin farms.
And why not?!!  Pumpkin and winter squash can be incredibly delicious if chosen well and prepared properly.  But, just like any fruit or vegetable….if you do not pick a good one, the taste can be ho hum…or worse, kind of gross.    One of my current favorites is "Sweet Meat".  A huge, dense winter squash that has a lovely sweet flavor and produces a TON of puree for recipes with just one squash (apx 10 cups give or take).  You can read my post all about baking your own squash and choosing the bests kinds for eating.
TRUST ME.  The canned varieties of pumpkin and squash can be strong and bitter tasting and THEY CAN NOT HOLD A CANDLE TO FRESH PUREE!!!
I will get off my pumpkin high box now. BUT:  (last words!)  if you want the minimum amount of work…choose a super large, dense, and very sweet squash which will make a lot of puree for you to enjoy with a minimal amount of prep and work!  I fill mason jars and store in the freezer all the extra.
This smoothie is nutritious and filling and celebrates the favorite flavor of pumpkin pie.  Smoothies are always easily adaptable and flexible.  Share your tweaks!!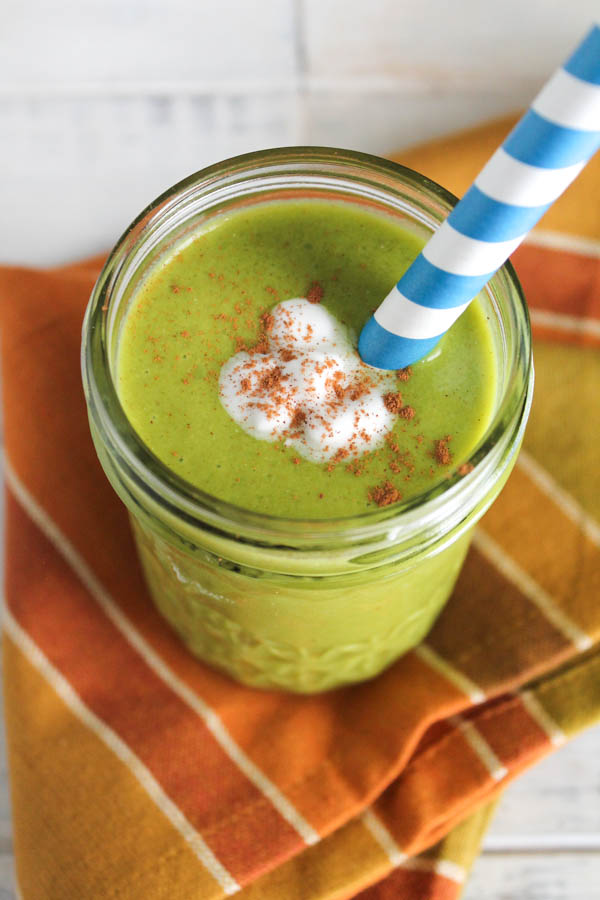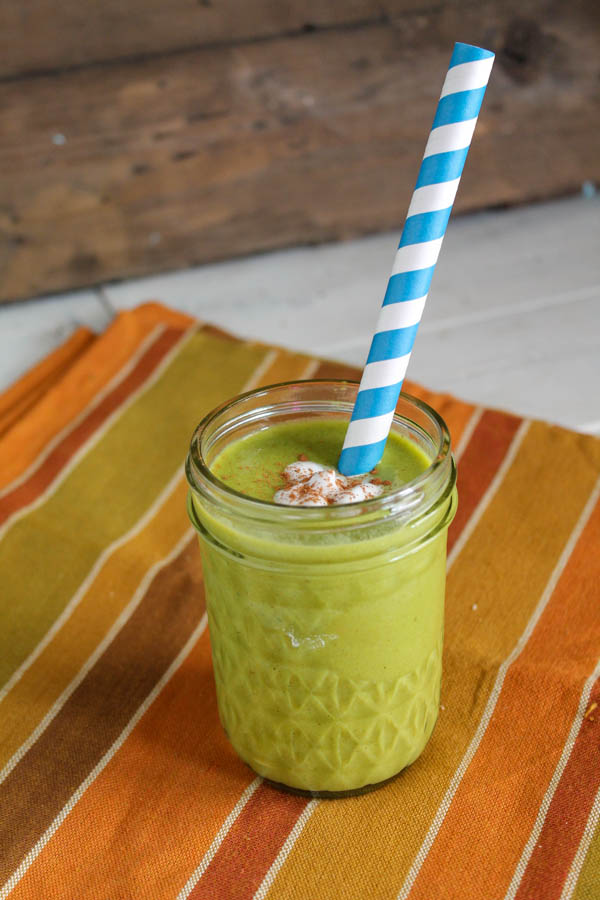 This post was shared with GF Fridays, Let's Get Real Friday, Foodie Fridays, AIP Roundtable, Free From Friday, Real Food Fridays,
Any of the links in my posts may be affiliate links. If you click on them and make a purchase, I might make a commission. Your support is much appreciated and pays for the cost of running this free resource!