High in fiber, low in carbs should you choose, these low carb keto protein bars taste like a a candy bar, but without the sugar!! These no bake bars are perfect for a nutrient dense snack after school or when you hit the trails hiking!
Best of all, they are a snap to throw together and a nutrient dense healthy snack!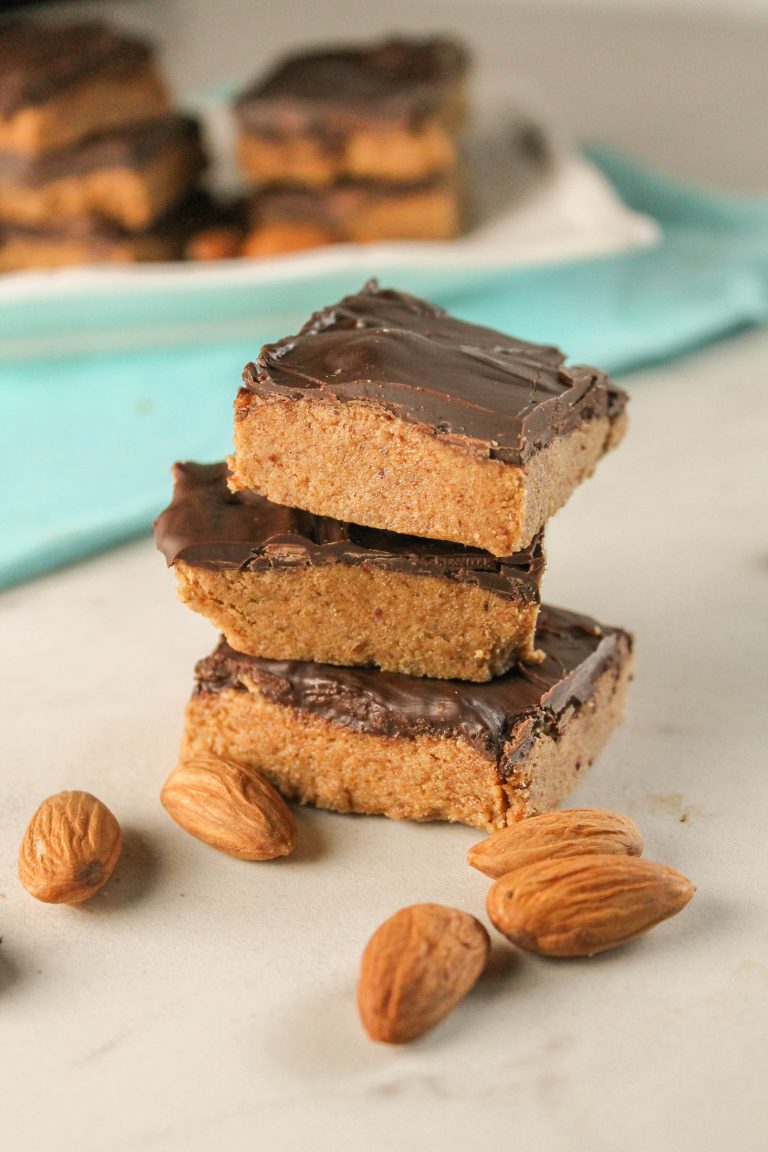 For years, my family has loved all sorts protein bars. One of our favorites has always been my dark chocolate homemade lara bars…but I try not to eat too many of those since I try and stay more low carb, and dates are definitely not that!!
So I've been experimenting to create something that served several purposes:
low carb for me
all the kids will eat it
nutrient dense
Not exactly the easiest list of goals…at least in my experience!!
These low carb keto protein bars meet ALL those requirements, and taste totally amazing to boot. Like a candy bar actually….my little suckers can't keep their hands out of them! And if I am being entirely honest, me neither!! Good thing they only take a few minutes to make!
What is collagen?
Collagen is the most abundant protein in the body and helps give structure to our hair, skin, nails, bones, ligaments and tendons in our body (like a human glue!!). It is made by cooking cleaned animal hides (usually bovine) in an acid or alkaline medium which make gelatin (which will gel things). To create the collagen only, gelatin is then cooked with an enzyme solution, dried, and milled.
It is for the above reason I specifically look for pastured raised or grass fed collagen. If an animal is raised on chemicals, medicines, and growth hormones, that stuff will still be left in some quantity in the end product…not my personal preference. There are many brands available now, I have used Amandean , Vital Proteins, Great Lakes, and Zint. But my favorite one now is one that is tested to make sure there is no Round Up residue: Perfect Supplements. My little guy is super sensitive to glyphosate residue, so we use their Hydrolyzed Collagen exclusively now. Use code tessa10 on any order anytime for 10% off!
Why should I eat collagen in these keto protein bars?
Improves skin, hair and nails. When I regularly consume it, my nails go from flimsy to rock hard…no joke.
Reduces stiff joints and discomfort from joint pain
Since it helps form connective tissue, it is awesome for people with leaky gut! It helps repair the intestinal lining!
High in protein (and it disappears into baked goods and smoothies unlike many protein powders!)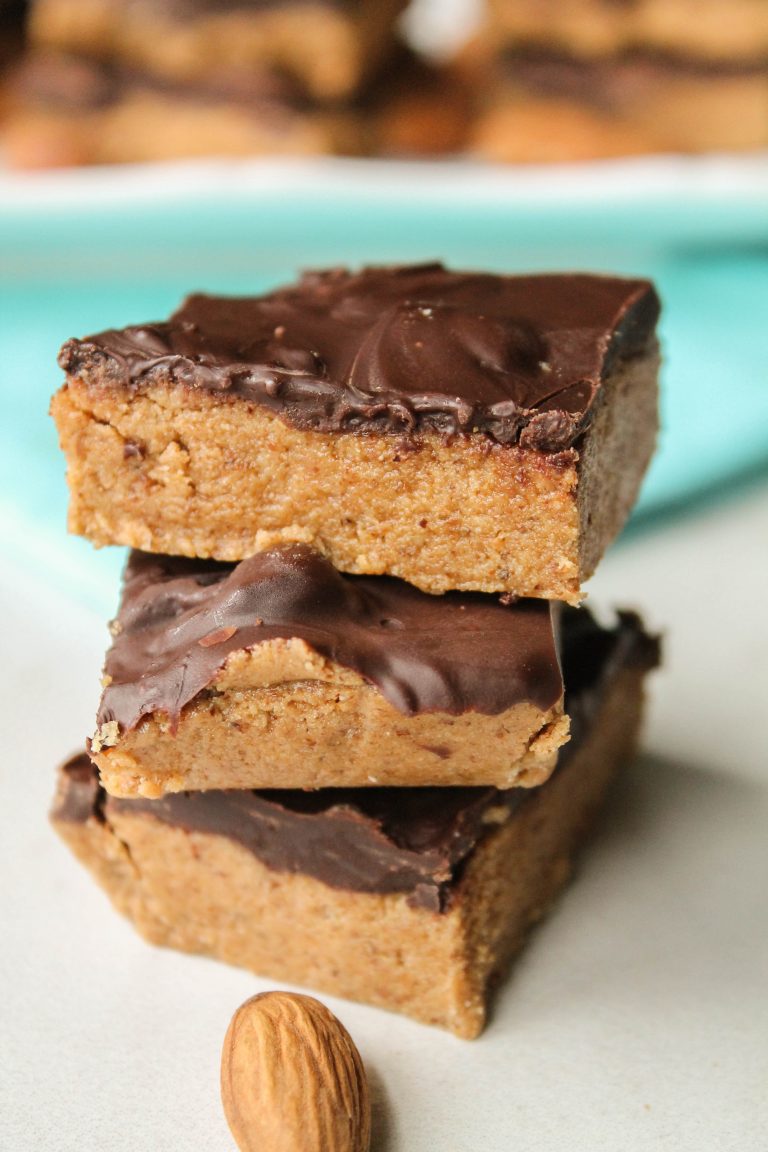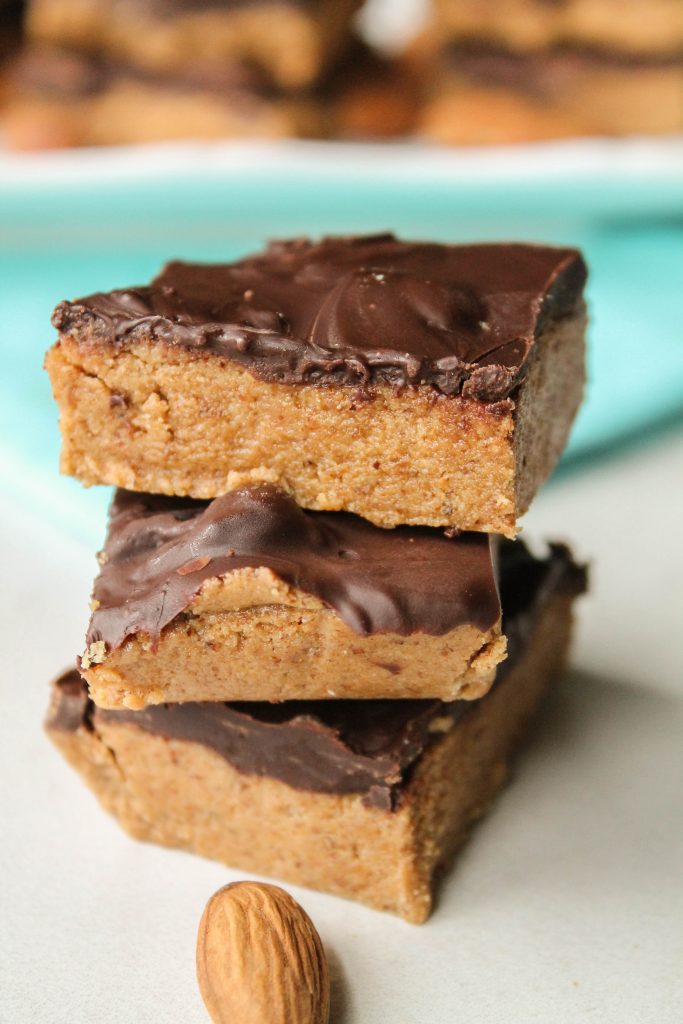 Acacia fiber, what is it?
Acacia is an organic, prebiotic soluble fiber supplement and, as part of the diet, it normalizes bowel function.
Fiber helps you feel FULL longer, always a bonus!!
Feeds the good gut bacteria in your tummy!
If you have anyone with digestive issues (either constipation OR loose stools), this can help big time!
This is my favorite brand, I have been using it for several years!

Wants some more ways to use collagen? Here are some recipes to try!!
These peanut butter protein bars also look great, and could easily take some collagen thrown in too!
Recipe for No Bake Low Carb Keto Protein Bars: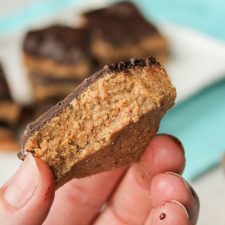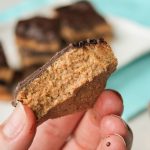 Low Carb | Keto Protein Bars
A delicious protein filled low carb bar that requires no baking!
Instructions
Prepare an 8 x 8 pan by lining it with waxed paper.

In the bowl of a mixer, blend the nut butter, collagen, acacia fiber, and sweeteners. Mixture will be slightly crumbly. If it seems super wet still, then likely your nut or seed butter had more oil than mine, so just add a couple more tablespoons of collagen, acacia, or coconut flour to dry it out!

Press into the pan, folding extra waxed paper over the top and pressing down evenly into the pan.

On the stove top over low heat, gently melt the chocolate and coconut oil. You can also do this in the microwave, just be careful to not heat the chocolate too hot, or it will clump (seize) on you.

Spread the melted mixture evenly over the bars, and place in the fridge or freezer to firm up the chocolate.

Cut into desired shapes, I suggest 12 pieces!
Nutrition Facts
Low Carb | Keto Protein Bars
Amount Per Serving
Calories 201
Calories from Fat 135
% Daily Value*
Fat 15g23%
Sodium 12mg1%
Potassium 155mg4%
Carbohydrates 6g2%
Protein 6g12%
Calcium 72mg7%
Iron 1.5mg8%
* Percent Daily Values are based on a 2000 calorie diet.

Any of the links in my posts may be affiliate links. If you click on them and make a purchase, I might make a commission. Your support is much appreciated and pays for the cost of running this free resource!