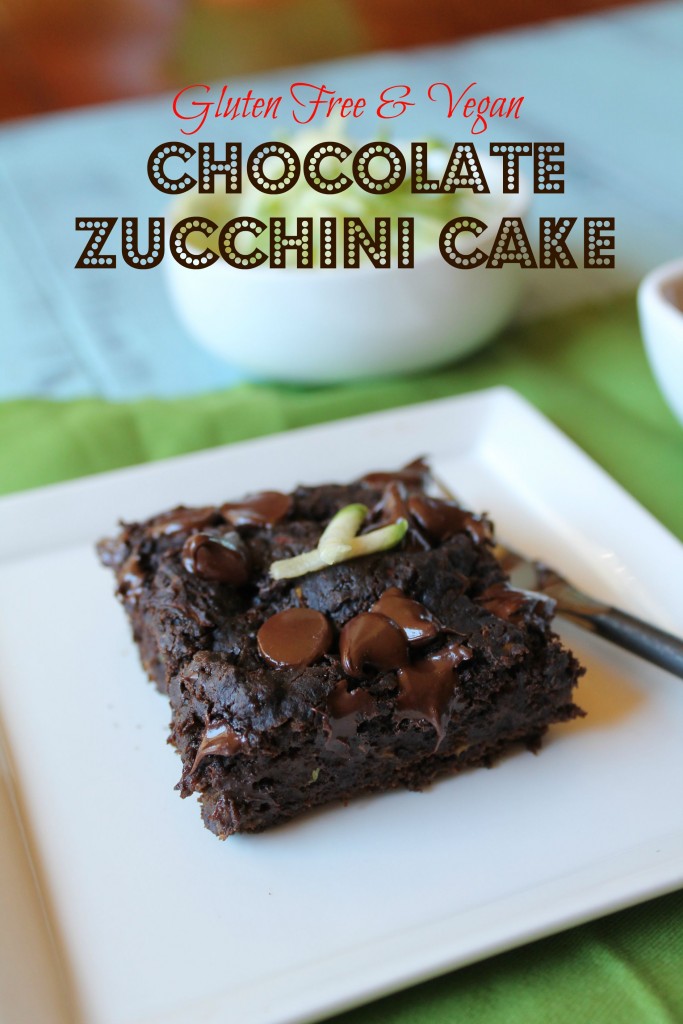 I have more than my share of zucchinis right now.  Being a savvy gardener, I only planted ONE plant, knowing how prolific a single plant can be.  And I swear, I could time lapse the growth of one, they grow SO rapidly.  One day you have normal 12″ or under zucchini, and two days later, you have Zukezilla…really!  Some people don't believe me, but it happens all the time!
My Romenesco plant is very happy in it's fertile, well mulched soil and is churning out 1-2 new zucchinis a day, so of course I have to use my imagination to put all this beautiful veg to use.
I have made some delicious things, but of course, the time is not always ripe to whip out the camera and attempt to capture the scrumptious results for the purposes of my blog!  I have made some zucchini chips that were pretty amazing, and a zucchini casserole that made me swoon….and now this lusciously moist treat: chocolate zucchini cake.  Here is one time I know, my middle child will have NO problem eating some veggies!  Rich dark chocolatey taste with a moist crumb..got to love it!
If you would like to make this easy to pack in a lunch box, I suggest instead of frosting, mix in a cup of chocolate chips…it will be cleaner AND easier!
Update: we currently use this Paleo frosting for this cake, and many others!  We just add some salt and vanilla extract for flavor balance.

PICKY KIDS TIP:  Lately, for ease, I puree all the wet ingredients in my Blentec blender, then add in the dry ingredients right on top!  No visible vegetables for picky kids!
Would you like some more zucchini recipes?  Here are a couple: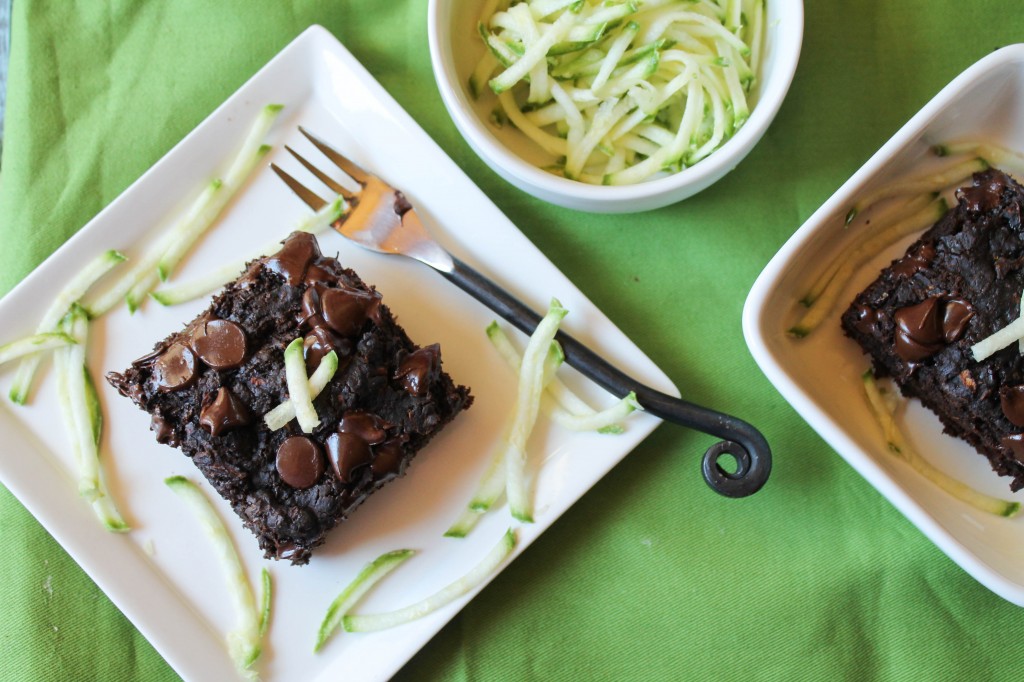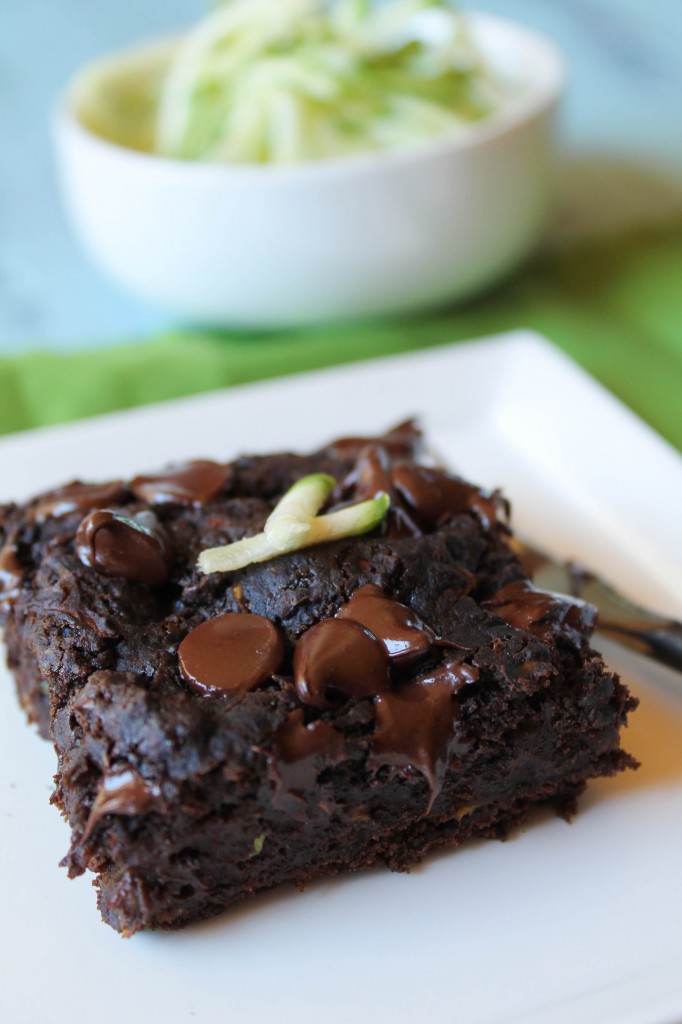 This recipe was shared with Mostly Homemade Mondays, Natural Living Mondays, Fat Tuesdays, GF Tuesdays, Totally Tasty Tuesdays,  Hearth & Soul,  Waste Not Want Not, GF Wednesday, Real Food Wednesday, Pennywise Platter,
Any of the links in my posts may be affiliate links. If you click on them and make a purchase, I might make a commission. Your support is much appreciated and pays for the cost of running this free resource!