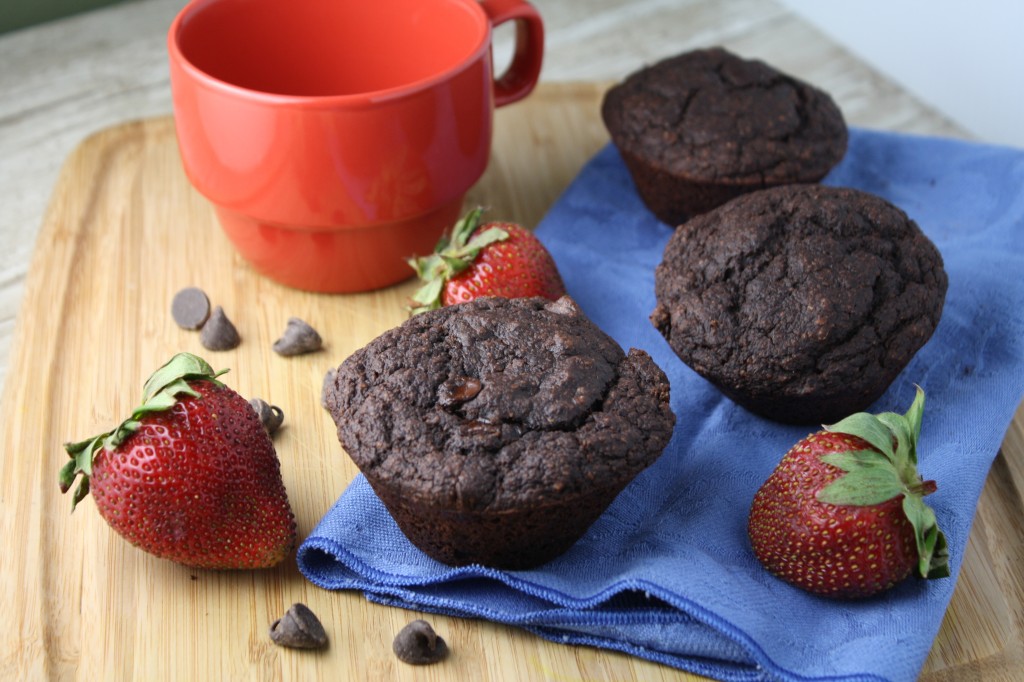 These muffins are low enough in sugar that they make a great healthy snack, but are so delicious they could be passed off as a chocolate cupcake- only 6 grams of sugar per large muffin, or about 30 calories from sugar (I did not include the sugar from the applesauce).
My kids AND husband would 100% agree with this statement…everyone who has tasted these gems loves them, and I bet you will too!
Thank you to Nancy  @ Real Food Allergy Free for inspiring me to create my my own version of her delicious recipe.  Nancy has a real knack for creating tasty, family-pleasing foods.  Many of her recipes are in my constant rotation (really!)  Please take the time to visit her blog, she has a lot to offer!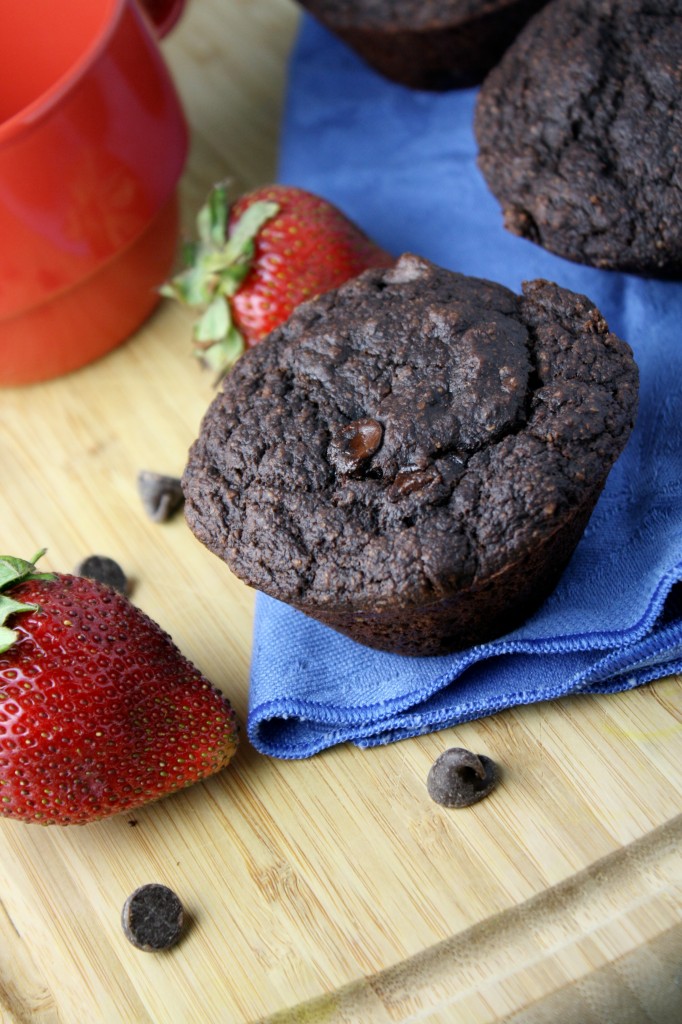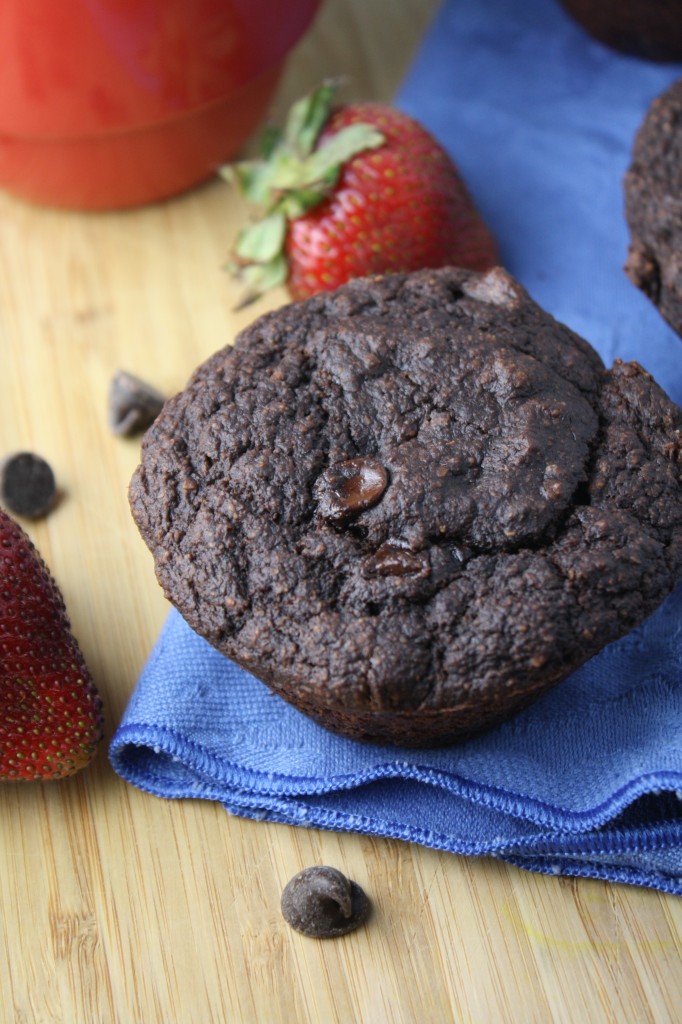 This recipe was shared on Made From Scratch Monday, Make Your Own Monday, Natural Living Mondays, Tasteful Tuesdays, Fat Tuesday, Slightly Indulgent Tuesday, Hearth & Soul, Traditional Tuesdays, GF Wednesday, Frugal Days Sustainable Ways, Kids in the Kitchen, Healthy 2Day Wednesday, Wheat Free Wednesday, Seasonal Celebration Wednesday, Wildcrafting Wednesday, Whole Foods Wednesday, Real Food Wednesday, Tasty Traditions, Thanks Your Body Thursday, Simple Lives Thursday, Keep It Real Thursday, Pennywise Platter, Fresh Bites Friday, Get Real Frugal Friday, Wellness Weekend, Fight Back Friday, Healthy Vegan Fridays, Simple Meals Friday,
Any of the links in my posts may be affiliate links. If you click on them and make a purchase, I might make a commission. Your support is much appreciated and pays for the cost of running this free resource!