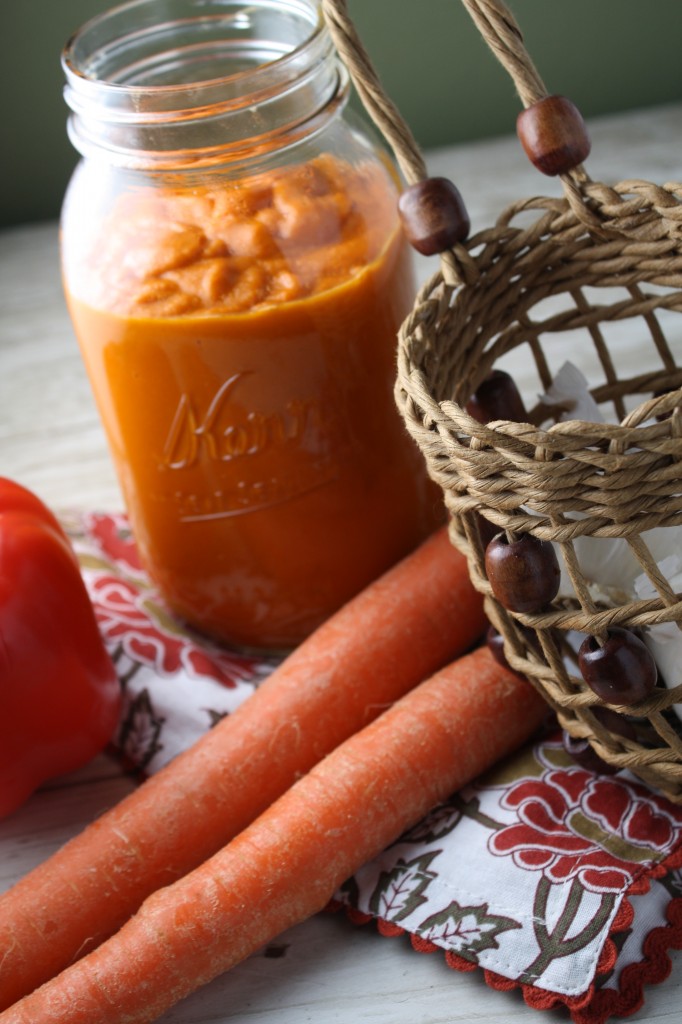 This was another recipe I was drawn to as it used my Blendtec, and required no special effort on my part.  I am not sure why I hadn't thought of it before, but this recipe is beautiful to look at, beautiful in it's simplicity, and a lot of fun to play around with.
Roasting the vegetables brings out all the lovely sweetness and fills your home with a heavenly, savory perfume.
Have fun, this is a great basic recipe to personalize and play with!  Use as you would any jar of pasta sauce: over a bed of any noodle, in a lasagne, as a base for a soup.
Ingredients to play with in the sauce: butternut squash, capers, red wine, balsamic vinegar, fresh basil, eggplant, winter greens, spinach, and zucchini/summer squash.  Maybe even some diced bacon!
For a straight tomato sauce: I use solely tomatoes, onions, garlic, seasonings, and a bit of tomato paste to taste.
Yield: About 4 cups sauce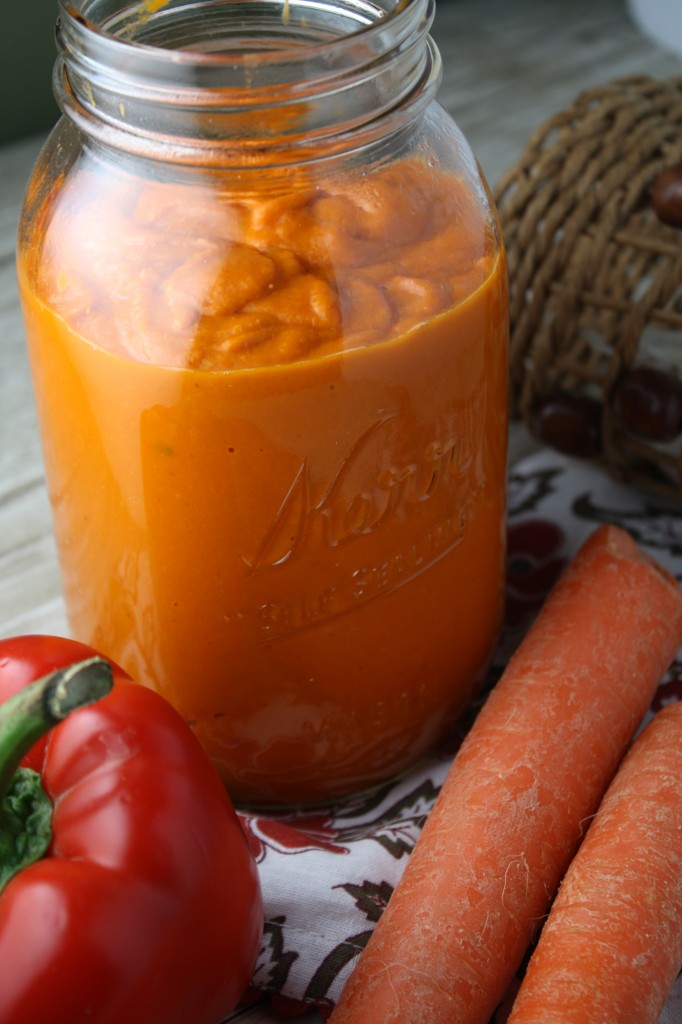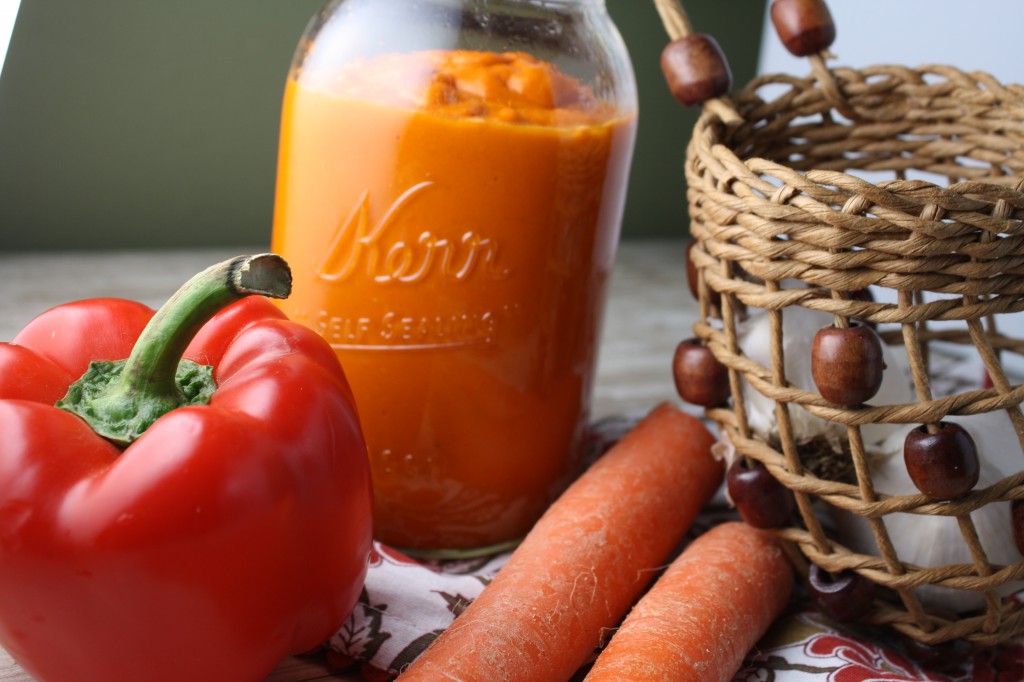 This recipe was shared on Scrumptious Sundays, Sugar-Free Sundays, Mix It Up Monday, Monday Mania,  Melt In Your Mouth Monday, Just Another Meatless Monday, Better Mom's Monday Linky, Creative Corner Monday, Tasty Tuesdays, Fat Tuesday, Slightly Indulgent Tuesdays, Traditional Tuesdays, Hearth & Soul, Whole Foods Wednesday, Gluten Free Wednesday, These Chicks Cooked, What's Cooking Wednesday, Real Food Wednesday, Cast Party Wednesday, Frugal Days Sustainable Ways,Full Plate Thursday, Pennywise Platter, Thriving on Thursdays, Fresh Bites Friday, Freaky Fridays, Wellness Weekends,Fight Back Fridays, Feed Your Soul, Friday Foodie Fix,