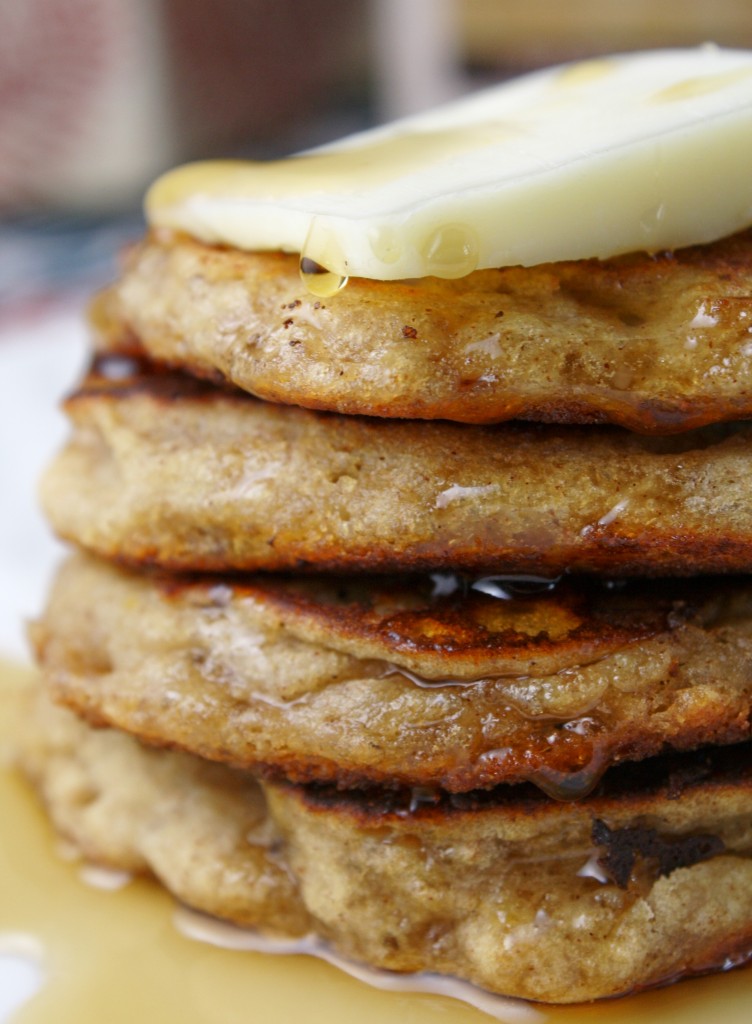 I have a lot of pancake recipes on this blog.  Why? I find it is one THE easiest ways for  me to feed my family well, AND quite easily.  My goal is to always maintain as nutritious of a profile as possible, and these pancakes are no exception .  This recipe was adapted from one I found in Hallie Klecker's "The Pure Kitchen"  to make them nut and egg free for my son.  I recently checked this book out at the library and have been thrilled with every single recipe I have made so far.  Free of gluten, dairy, and refined sugars, Hallie and I cook a lot alike.  Her book is definitely one that I will be getting for my very selective cookbook library (if I am not careful, my collection would be ridiculous…I truly love cookbooks and read them for pleasure)!  If you haven't yet, you should try this cookbook, it is excellent!
These pancakes are light, fluffy, and have a lovely crunchy exterior.  Definitely one worthy of our pancake recipe rotation!  Bon appetit!
TIP: Don't forget extra pancakes store great in the freezer for busy school mornings.  Re-heat in the microwave or toaster.
LOWER SUGAR TIP:  I have a frugal, lower sugar pancake topping to help save some moola on that pricey maple syrup, and minimize the sugar in the topping!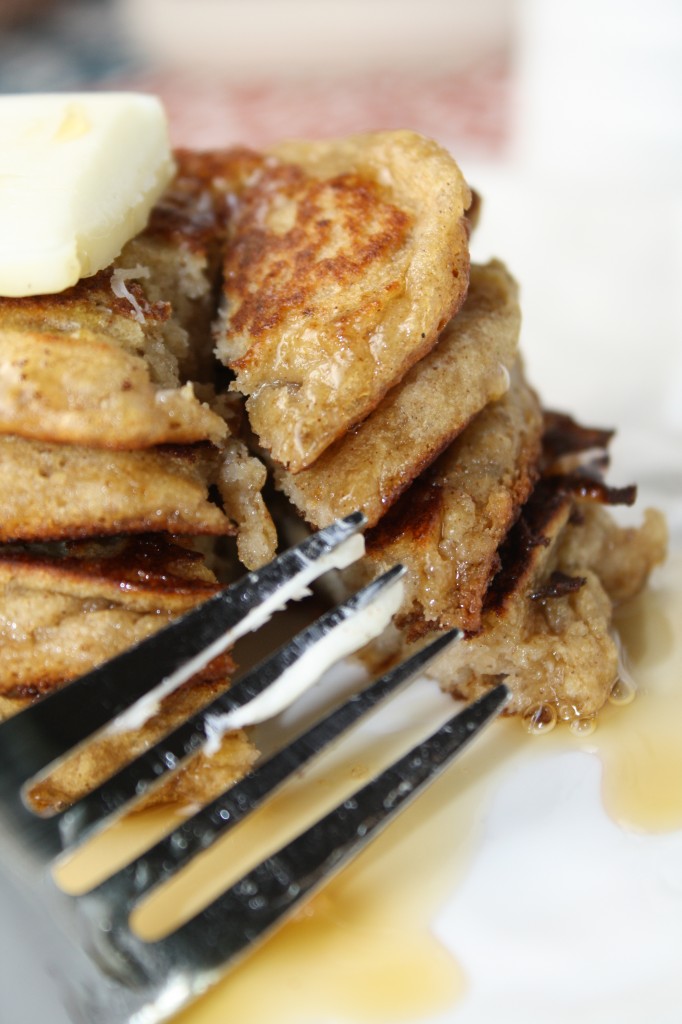 Serves 4 @ 305 calories, 14.2 g fat, 42.1 carbs, 5.9 g fiber, 5.5 g sugar, 5.2 g protein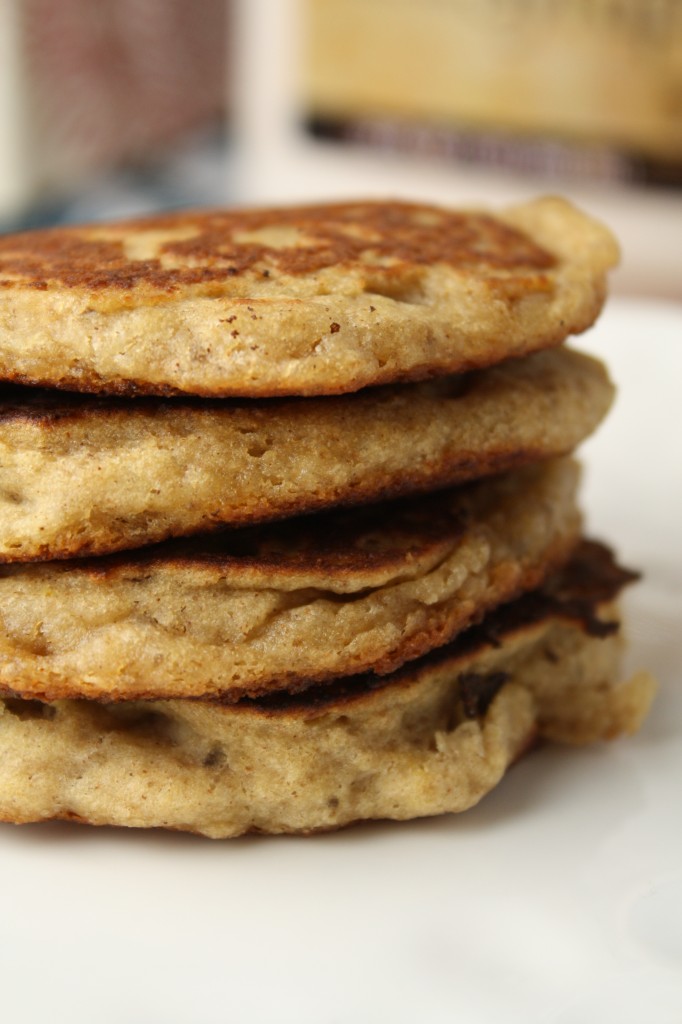 This recipe was shared at Mostly Homemade Mondays, Fat Tuesdays, Hearth & Soul, GF Wednesday, Waste Not Want Not, Homestead Blog Hop,  Real Food Fridays, Let's get Real Fridays, Savouring Saturdays