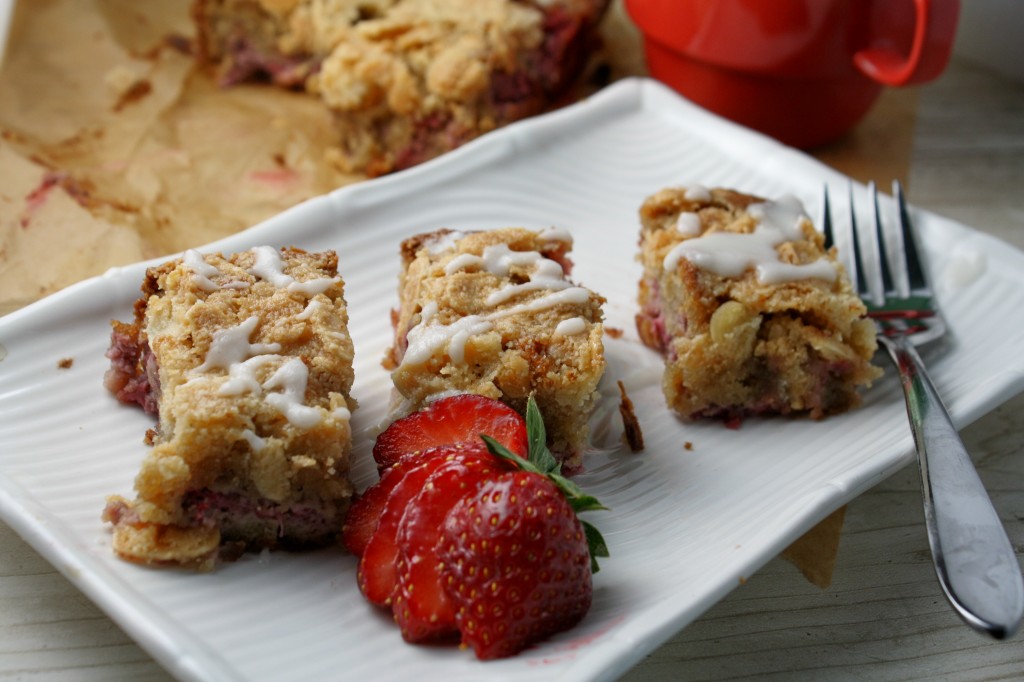 Here is another lovely recipe I had pinned from one of our Allergy Free Wednesday submissions.  This recipe originated at Simply Living Healthy. I really appreciate all the recipes on this blog, as like me, she avoids cane sugar, as well a host of other things.  Take some time to peruse her recipes, you won't be disappointed, I know I never am!!
Once a traditional cinnamon-nut coffee cake, I decided a strawberry version was in order to celebrate the June season.    This cake was even more moist the next day, and the addition of strawberries was a winning one!  For an added treaty, I drizzled some fresh coconut butter over the the top!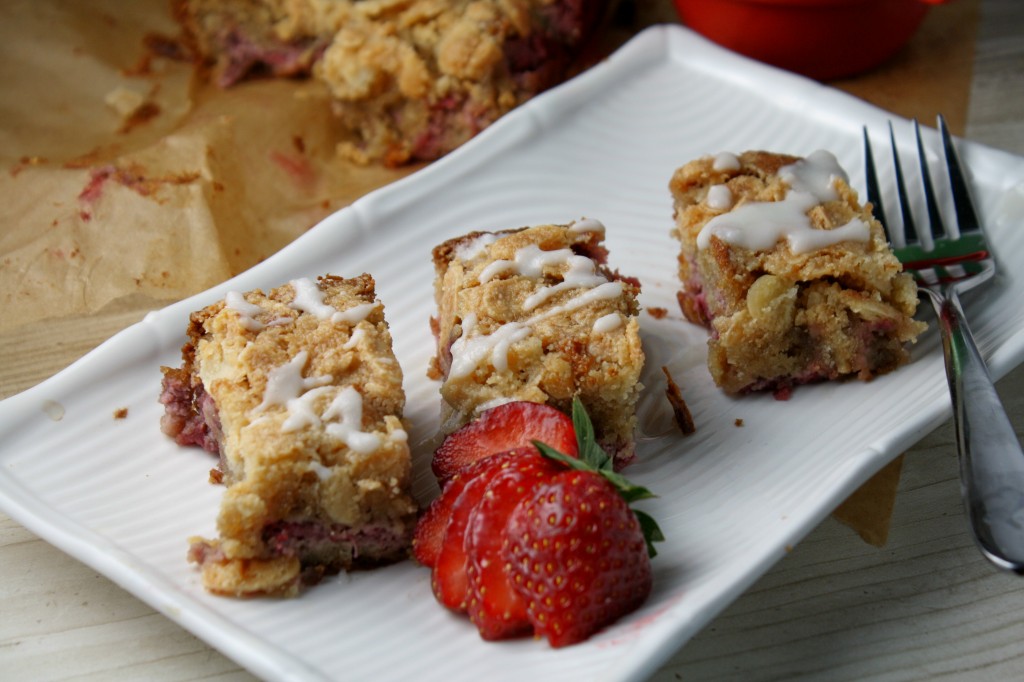 Grain Free Strawberry-Almond Coffee Cake
Prep time:
Cook time:
Total time:
A lovely, moist coffee cake with no refined sugars to celebrate strawberry season!
Ingredients
2½ cups blanched almond flour (I used Honeyville)
¼ tsp sea salt
½ tsp baking soda
¼ cup coconut oil, melted, or allowed butter
¼ cup maple syrup or honey
2 large eggs
1 t vanilla
2 cups diced strawberries
Topping: ½ cup almond flour
3 tablespoons coconut oil, softened (or allowed butter)
6 tablespoons maple syrup or honey (I think a granulated sugar like palm sugar would work too, I just haven't tried it yet!)
½ cup sliced almonds
Instructions
Preheat the oven to 350 degrees and line an 8 x 8 pan with parchment paper.
In a mixing bowl, combine the cake ingredients up to the strawberries and stir to incorporate.
Fold in the diced strawberries.
Press the thick and sticky dough into the prepared pan.
Prepare your filling by combining the remaining ½ cup flour and oil, working the mixture with your hands or a pastry cutter to disperse the oil evenly.
Mix in the maple syrup and sliced almonds.
Sprinkle the topping evenly over the cake.
Bake in the preheated oven for about 25-30 minutes until a toothpick inserted in to the middle comes out clean or the top is completely set.
 This post was shared with AIP Roundtable, Foodie Fridays, Real Food Fridays, Let's Get Real Fridays,
Any of the links in my posts may be affiliate links. If you click on them and make a purchase, I might make a commission. Your support is much appreciated and pays for the cost of running this free resource!