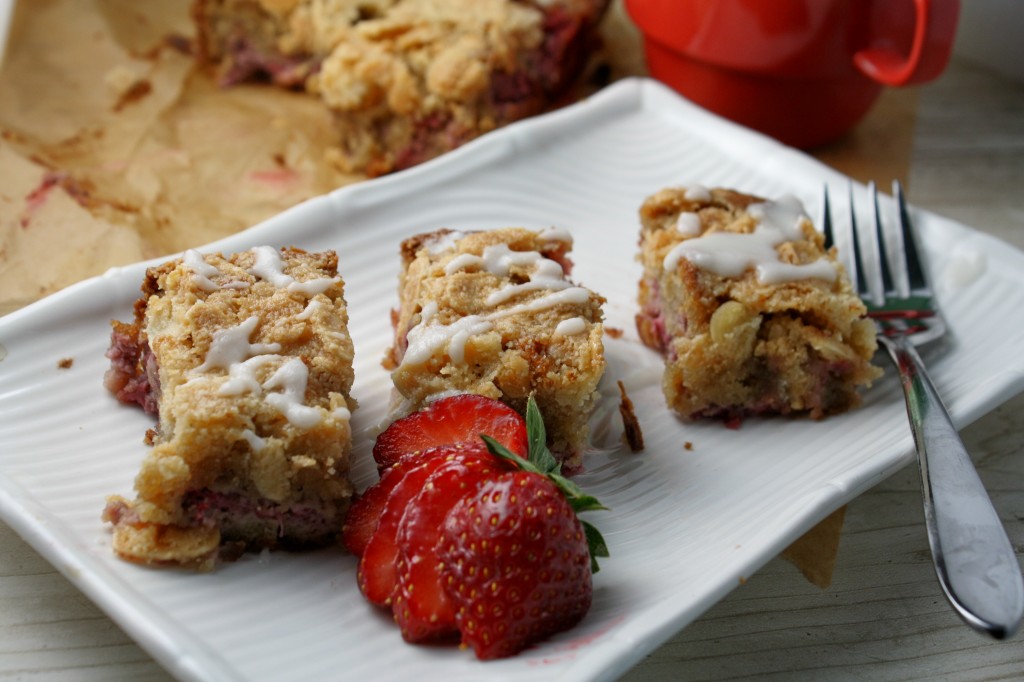 Here is another lovely recipe I had pinned from one of our Allergy Free Wednesday submissions.  This recipe originated at Simply Living Healthy. I really appreciate all the recipes on this blog, as like me, she avoids cane sugar, as well a host of other things.  Take some time to peruse her recipes, you won't be disappointed, I know I never am!!
Once a traditional cinnamon-nut coffee cake, I decided a strawberry version was in order to celebrate the June season.    This cake was even more moist the next day, and the addition of strawberries was a winning one!  For an added treaty, I drizzled some fresh coconut butter over the the top!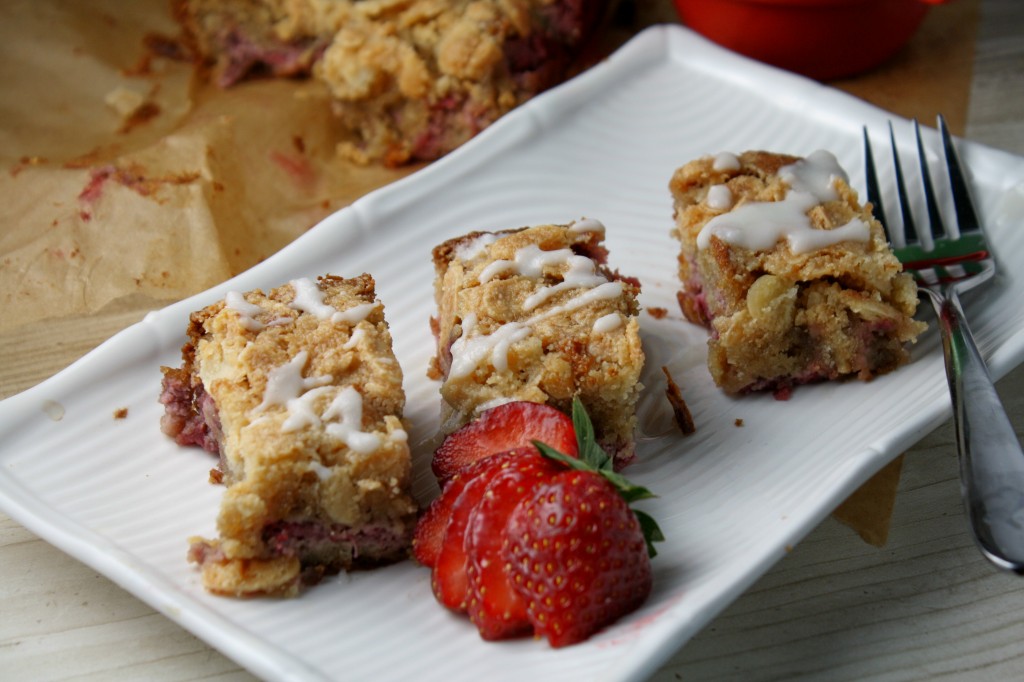 This post was shared with AIP Roundtable, Foodie Fridays, Real Food Fridays, Let's Get Real Fridays,
Any of the links in my posts may be affiliate links. If you click on them and make a purchase, I might make a commission. Your support is much appreciated and pays for the cost of running this free resource!