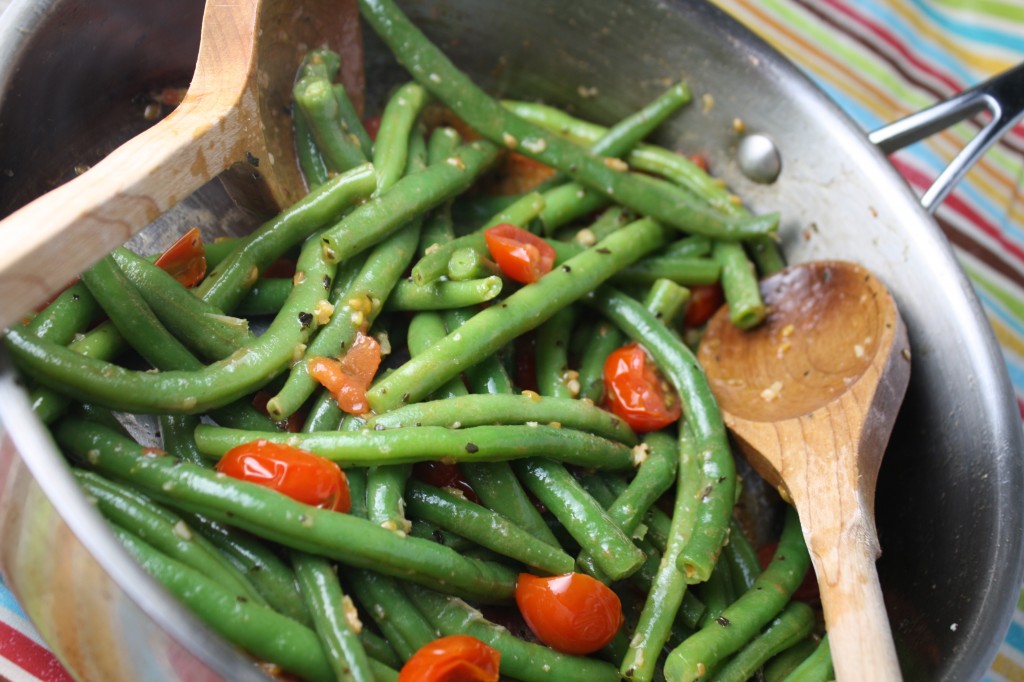 Green beans are one of my very favorite vegetables, and when summer hits, I have beans coming out my ears!  Where I could eat them most nights very happily, my husband cringes at the idea of yet another night of beans (and in the Spring, he has a similar feeling about asparagus!)  What is one to do?!  He picked a woman who will always shop in-season for taste and economy, and quite frankly, fresh, in-season produce can't be beat!
This simple side marries the very best flavors of summer (or at least three of them!).  Beans, basil, and cherry tomatoes are staples in my garden, and I absolutely LOVE sending the kids out to harvest the goodies for dinner.  This recipe came about as a way to use up my garden's bounty.  I love this preparation, and I can bet you will too!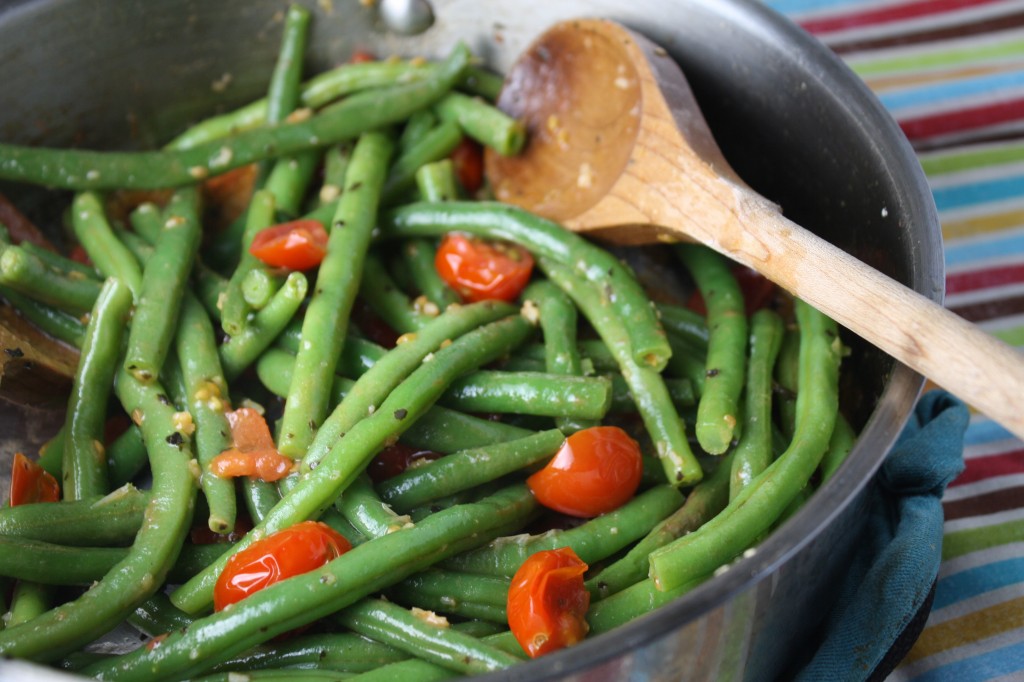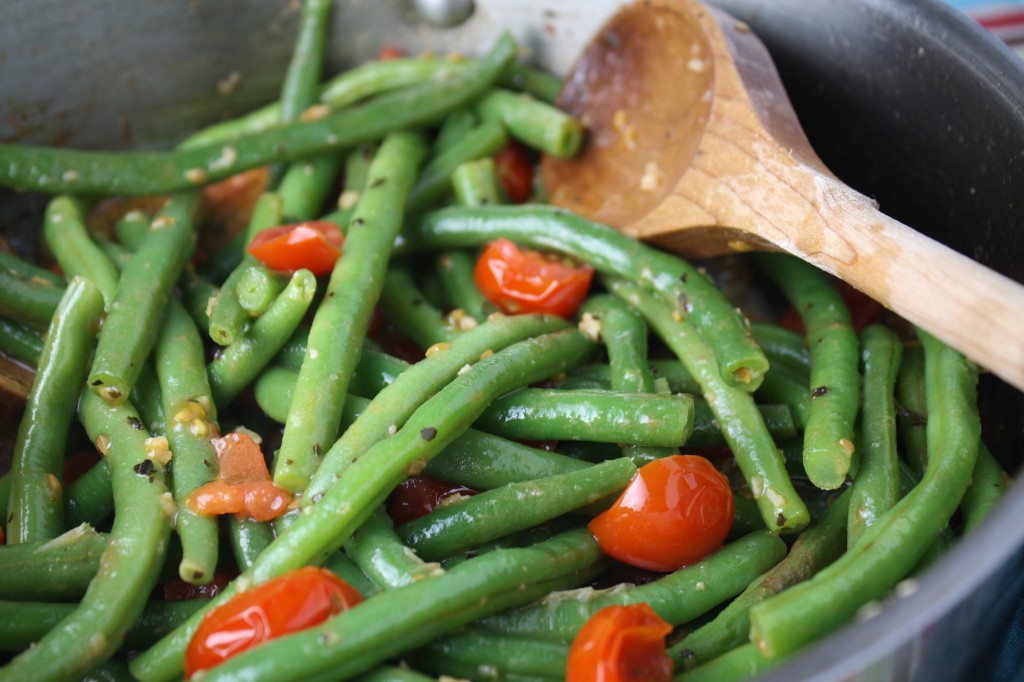 This recipe was shared on Make our Own Monday, Mostly Homemade Mondays, Natural Living Mondays, Tasteful Tuesdays, Fat Tuesdays, Slightly Indulgent Tuesdays, Traditional Tuesday, Hearth & Soul, Waste Not Want Not, Well Fed Wednesday, GF Wednesday, Whole Foods Wednesday, Real Food Wednesday, Wildcrafting Wednesday, Healthy 2Day Wednesday, Frugal Days Sustainable Ways, Tasty Traditions, Simple Lives Thursday, Thank Your Body Thursday, Pennywise Platter, Wellness Weekend, GF Friday, Simple Meals Friday, From the Farm, Healthy Vegan Fridays, Alive & Thrive Thursday, Whole Foods Friday,  Pure Potluck Party,

Any of the links in my posts may be affiliate links. If you click on them and make a purchase, I might make a commission. Your support is much appreciated and pays for the cost of running this free resource!