Perfect timing for Fall!  I have been using this recipe since last Winter and never got around to posting it in time for the season.
I tried more pumpkin pie smoothie recipes than I can count until I finally found one that reminded both me and my husband of our favorite pumpkin pie.
I knew I wanted a nut free version so my son could enjoy it too, but raw cashews or pecans (especially toasted ones)  would be fabulous here too!
I use my Blend Tec for smoothie making (among other things!).  While this smoothie would work well in a normal blender, you might want to steam the carrot a bit first so they pulverize.  Just one of the many reasons I adore my machine..it makes my life easier and removes additional steps from my plate!!
I also make my own coconut butter to save money.  Rather than pay $8 or more a jar, I spend a couple of dollars for a pint!
You might also want to try my Pumpkin Cranberry Smoothie, it is another Fall sensation in our household!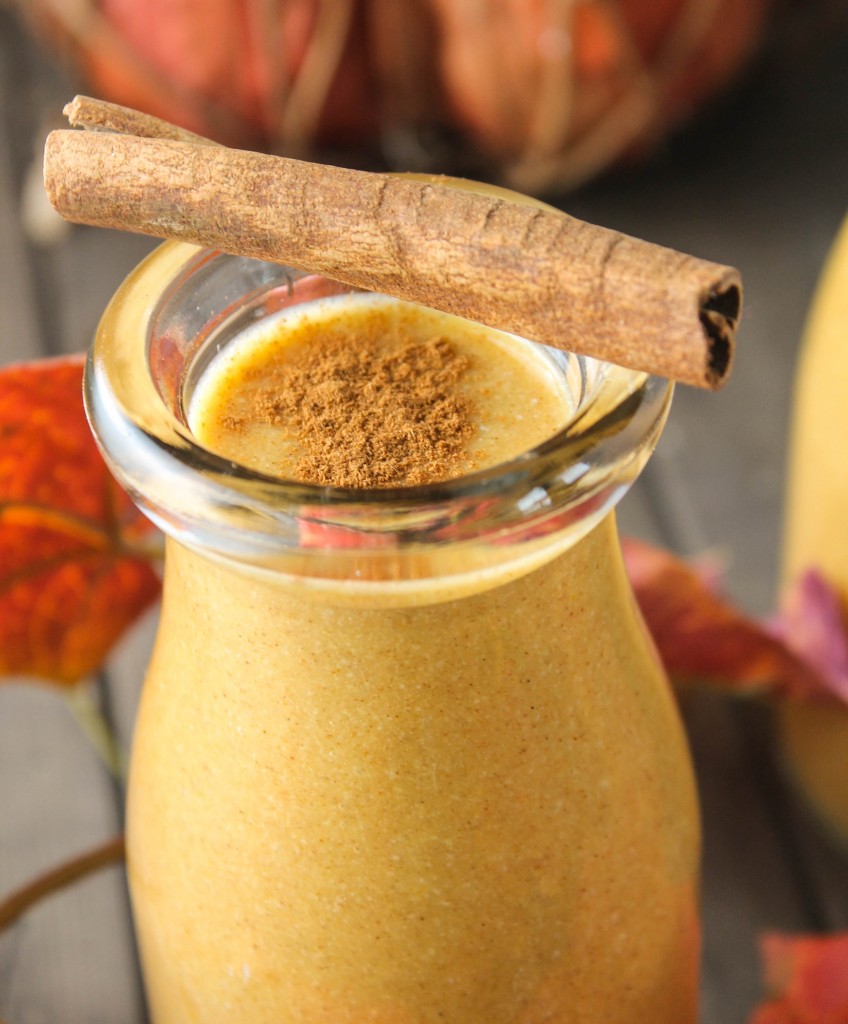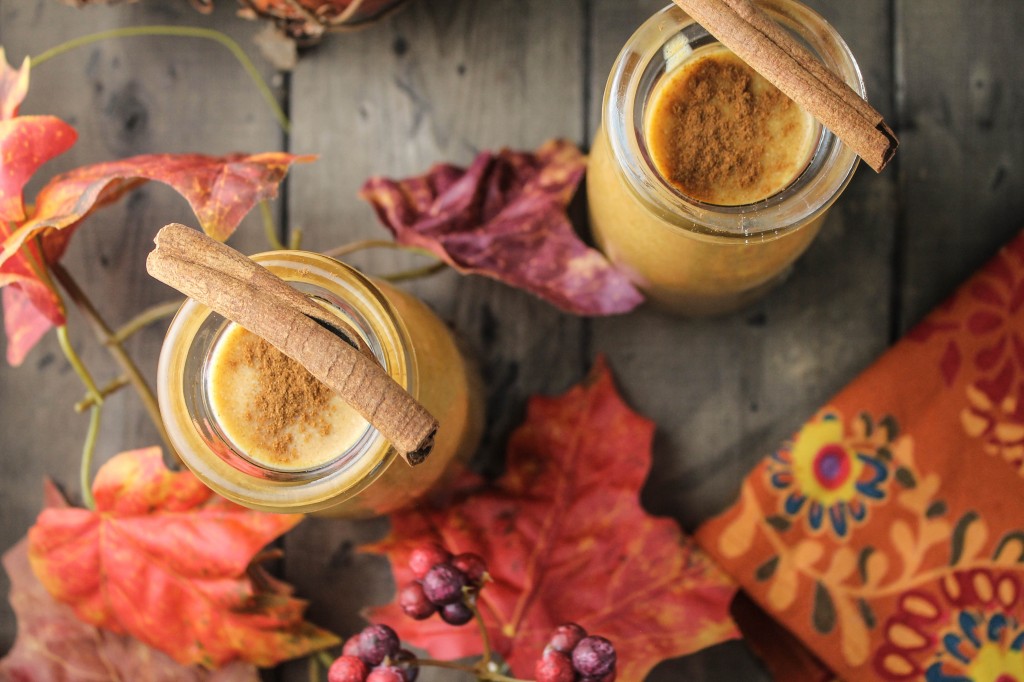 This post was shared with 
Hearth & Soul,
Mostly Homemade Mondays
, 
Waste Not Want Not
, Any of the links in my posts may be affiliate links. If you click on them and make a purchase, I might make a commission. Your support is much appreciated and pays for the cost of running this free resource!